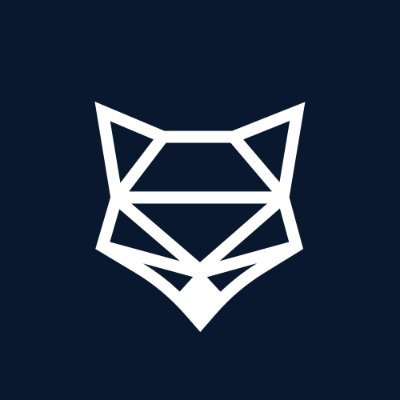 ShapeShift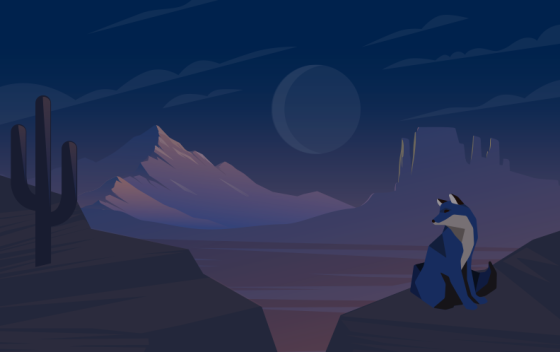 Welcome to the official forum for ShapeShift DAO. Learn more at shapeshift.com
Home
Snapshot
🦊 Meta-Governance
📰 DAO News Room
🏛️ Proposal Discussion
🌊 Workstream Discussion
🚀 Community Lounge
Test
Label
governance
dao
revenue
proposal
treasury
ideation
workstream
community
marketing
globalization
growth
decentralization
partnership
foxchain
bounty
fox
tokenomics
mission
NEW TOPIC
NEW POLL
#🚀 Community Lounge
•
October 31, 2022
Hello!
This would be the best place to have basic/random discussions, say hi! get to know each other!
hi! :)
#🚀 Community Lounge
•
7 hours ago
General Life - Talk about loss of someone
Rules: no private details. General items, Safe space.
I started this on discord recently, not sure there or here is better suited.
Thought i would try it here. Repeating the data, might help too.

*oh reply to this MAIN post, and the overall system doesnt get annoying.
Then again, may be in this case the Threaded reply setup migh tbe ok.
as each Post would be a separate person?
#🚀 Community Lounge
•
December 4, 2022
Testing update
New update (fix?) release.

its about the Reply posts.
#🚀 Community Lounge
•
December 2, 2022
Navigation of Forum: Notifications

if you see a post with a 'STAR" lit up, thats showing you are subscribed
let me find the option for overall forum onesec
crap. wrong section. sorry. ill try to move this
#🚀 Community Lounge
•
November 4, 2022
#🚀 Community Lounge
•
October 21, 2022
Love to hear some feedback on the next version of the Universal Wallet
Remember if we want to bring anything to the mainstream it's got to be extremely simple: 1, 2 and 3. Not much more since it's your own bank and the majority of people don't care about a steep learning curve or not. No time and too busy with our lives!
We can certainly learn a lot from Google and/or Apple for the simplicity and the laser-focus. I have some pretty good ideas of what the Universal Wallet should be and how we can execute it besides some of the must-have features.
Going back to the fundamentals: fiats → Wallet(s) → fiats
I will write up a proposal for the DAO to decide and if you'd like to collaborate on this please let me know since this is revolutionizing to surpass Metamask, Phantom or Trust.
#🚀 Community Lounge
•
October 21, 2022
ShapeShift wallet – Job to be done?
As a crypto enthusiast and a former management consultant looking for new ways to 'unmanage management' I have been following the transformation of ShapeShift central towards a fully Decentralized Autonomous Organization with great interest.
The progression during the last months has been amazing and it's great to see all these new initiatives come to fruition. ShapeShift DAO is really firing on all decentralized cylinders!
As a user of the ShapeShift wallet I still have some questions though. What exactly is the 'Job to be done' of the wallet for it's users, and how will we see that reflected in the ShapeShift development roadmap? Currently I use the ShapeShift wallet to store some crypto assets and to participate in the Liquidity pool. But that's about it at the moment. The Ethereum gas fees are too high for decentralized trading and for payments there are faster / cheaper options.
So therefore I am wandering what (potential) needs the wallet should fulfill for it's users, and what could to be done in order to fulfill those needs. A clear understanding of these needs provides some guidance for the development priorities going forward. So here are my 2 cents. I am curious to hear what other peoples thoughts are regarding the wallet's Job to be done
#🚀 Community Lounge
•
October 3, 2022
Link voting wallet address to forum handle for reputation
We are building a reputation system for DAO contributors at Karma. As part of that, we have built a Karma reputation dashboard to rank Shapeshift governance participants based on their activity in snapshot, on-chain voting and forum activity.
To see full reputation, governance participants have to link their forum handle/username to their wallet used for voting. This will help us show all your activity in one place and also boost your karma reputation score. We would like to use this Topic for governance participants to sign a message using their wallet and post it here so we can link.
If you are interested in seeing all your activity, please link your forum handle to your wallet on Karma dashboard. Here is the video showing how to link your wallet address and forum handle: How to guide
#🚀 Community Lounge
•
August 21, 2022
Discord Globalization Refurbish
Looking the behavior of users on other servers and wanting to implement improvements to optimize their experience on our server, (the global workstream) propose small changes, to be able to attract more people to our community and facilitate onboarding, such an important part of growing our organization.
Our suggestions would be:
1st screen - 1st impression + language selection
Start with language verification, then human verification
i. language
ii. human verification
iii. role-selection (workstream selection if its the case)
That the user should see

We have to keep it simple, cause we want the user to select its language > 3.1. add emoji in the room name
Improve text and with message in other languages and change emojis for buttons
#🚀 Community Lounge
•
July 24, 2022
[SCP-TBD] Establish TSSC and formalize TS role at ShapeShift DAO
Summary
This proposal establishes the Treasury Signer Selection Committee which will be responsible for vetting and appointing new Treasury Signers for the ShapeShift DAO.
It also establishes the Treasury Signer role as a full-time paid role of the ShapeShift DAO with formal job description, duties, standards of conduct, and compensation.
Background
The ShapeShift DAO has control of millions of dollars of funds that it uses to further its mission of building and maintaining the easiest-to-use decentralized interface for blockchains. In order to sustain the DAO's activity, including compensating the hundreds of active users who contribute to the DAO and to reimburse their expenses on behalf of the DAO, the DAO treasury must regularly create, sign, and broadcast blockchain transactions. Treasury Signers fulfill this function on behalf of the DAO.
When the ShapeShift DAO was formed, ShapeShift AG appointed an initial set of Treasury Signers to manage its treasury, however no process was established for what happens when a signer retires, or for appointing new signers to the set.
Abstract