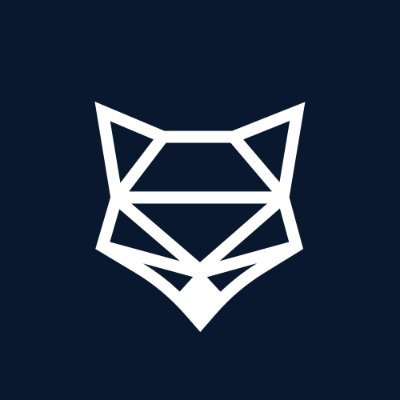 ShapeShift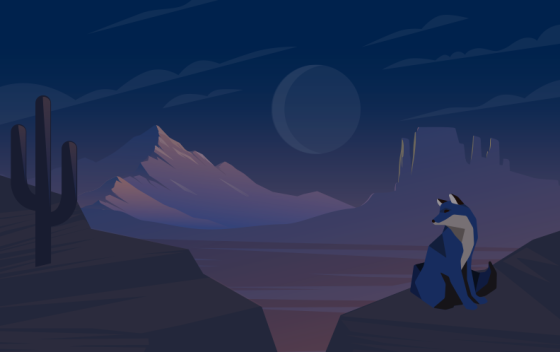 Welcome to the official forum for ShapeShift DAO. Learn more at shapeshift.com
Home
Snapshot
🦊 Meta-Governance
📰 DAO News Room
🏛️ Proposal Discussion
🌊 Workstream Discussion
🚀 Community Lounge
Test
Label
incubation
dao
proposal
community
decentralization
governance
revenue
treasury
ideation
workstream
marketing
globalization
growth
partnership
foxchain
bounty
fox
tokenomics
mission
NEW TOPIC
NEW POLL
#🦊 Meta-Governance
•
April 15, 2022
ShapeShift Vision, Mission, and Values
Vision:
We envision a borderless financial system built on open, decentralized protocols.
Mission:
We shall be the pathway into this borderless financial system; an open-source, multi-chain, self-custody crypto platform enabling billions to achieve financial sovereignty.
Values:
#🦊 Meta-Governance
•
October 25, 2021
Interested in contributing to a workstream?
Hey there future Fox! I'm so glad you're interested in joining our den.
Please fill out this short 2 question form about which workstream(s) you're interested in and how much you anticipate contributing: https://forms.gle/wBP7pZh8GqmrD9VW8
When you're done, reply to this post with the workstream you're interested in contributing to and what you think you can add.
Over the coming weeks, the DAO can appoint workstream leaders who can then follow up with all individuals who have expressed interest in contributing. Looking forward to building with you!
If you're interested in leading a workstream, express your interest here: 🌊 Workstream Discussion - ShapeShift DAO
If you think a workstream is missing, you can propose a new one here: How to propose a new workstream
#🦊 Meta-Governance
•
August 12, 2021
How to propose a new workstream
A workstream represents a core activity of our project. This could mean both a department or an ongoing activity or initiative (ie. testing).
To propose a new workstream, create a new topic in the Meta Governance category that follows this template:
(Replace this first paragraph with a brief description of your new category. This guidance will appear in the category selection area, so try to keep it below 200 characters.)
Use the following paragraphs for a longer description, or to establish category guidelines or rules:
Why should people use this workstream? What is it for?
Are you applying to lead this workstream?
How exactly is this different than the other categories we already have?
#🦊 Meta-Governance
•
December 3, 2022
Forum Guidelines and Code of Conduct
Rules of Engagement
→ 1. In the interest of fostering an open and welcoming environment, we ask that you be respectful of each other's thoughts and opinions. We will not tolerate any insults, racism, harassment or threats of violence against members, even as a joke.
→ 2. This is a community space free from advertising. Do not post unsolicited referral links, or discord invitations unless specifically asked for by another user.
→ 3. Do not post any NSFW content and limit the use of offensive language across all channels and nicknames.
→ 4. Never share API or secret keys, whether they are free or worthless. Those are for your use and your use only.
→ 5. No user should ever ask you to send them money, especially not members of the moderation team. Please contact any available @admins, or post in #scams, immediately if that happens to you.
→ 6. It is an offense to impersonate members of the moderation team. Anyone caught doing this will be instantly banned and reported.
→ 7. This is a public platform. Treat it as such. Do not discuss any inappropriate, illicit or illegal activities.
→ 8. As you can see, this forum is organized by topics. Please keep discussion in their respective threads or one of the moderators will assign it to the proper one for you. We want to keep discussion organized and clean, so please keep things relevant and help us encourage productive focused discussion.
Attributions: These Rules of Engagement were adapted from
FOX Governance Process
This document is a suggested process for developing and advancing ShapeShift Community Proposals. It is a living document intended to be owned, modified and enforced by the overall community. The FOX Governance process was last updated on March 14, 2022 in accordance with SCP-97.

Governance process tl;dr:
1. Incubation
ShapeShift Organizational Structure
How can a distributed den of foxes organize themselves optimally to achieve the greatest success?
Answering this question will be an ongoing journey, but this post intends to serve as a start. The following is an initial organizational structure for the ShapeShift DAO. Community members are invited and encouraged to experiment with, improve, and evolve this structure going forward.
Here are some of the main goals of this structure:
Offer context and clarity on how the ShapeShift DAO functions
Enable anyone to easily start contributing and earning FOX
Enable workstreams to operate with a high level of autonomy to achieve their mission and goals
#🦊 Meta-Governance
•
October 26, 2022
How to link legacy forum history to your Metaforo account
Welcome foxes to our new forum! Follow these instructions to link your history (posts, likes, etc.) from the old forum to your new Metaforo account.
Click Connect in the top right corner (or your name -> my profile if you're already signed in)
Select
#🦊 Meta-Governance
•
September 16, 2022
Anonymous Feedback Submission Form
foxes, in the spirit of transparency and open communication, workstream leaders in collaboration with Giantkin have created this Anon Question & Feedback Form, which will be pinned in ・shapeshift-dao-stage going forward.
https://forms.gle/hUTC9oEBnthqdTeH8
This form is intended to provide an anonymous channel to ask questions or share perspectives, and builds upon the anon form used for the weekly community Ask Anyone Anything lunch.
There are now 4 channels you can submit to:
If you submit to the Community Lunch, the topic will be raised at the next Lunch meeting (Wednesdays at 12pm MST).
If you submit to the Workstream Leader Sync, the topic will be raised at the next leadership sync (Wednesdays at 11:15am MST).
#🦊 Meta-Governance
•
August 24, 2022
Incubation Post [SCP-TBD] Discussion around ETH Denver 2023 and if ShapeShift DAO should sponsor and have a booth or not
We are currently about 6 months away from ETH Denver 2023 and I wanted to begin discussing early if ShapeShift DAO should consider sponsoring/having a booth this year. We did make a small investment for last year's booth and got booth stuff made thanks to s efforts!
I wanted to start to bring up this topic and see if we want to consider sponsoring the event again this year and to what level.
I have included the sponsorship information packet link here. Public - Google Drive
if you cannot access this, let me know and I can share in discord/try to figure it out here.
So, with the bear market, and potential costs to the DAO, should the shapeshift dao committ to a sponsorship/booth for the year 2023.
If we were to pay for it now, and get the early bird special we could get the basic Block sponsorship level with the early bird booth upgrade level for $15,000 USDC. This level does not include any speaking opportunities for any DAO members though.
The minimum cost right now though if we were to act before the end of September would be $15,000 USDC and the maximum costs are upwards of $100k USDC.
So, let's forum and discuss.
Thanks, Fox Fam.
Polls
Should we sponsor a booth at ETH Denver 2023 this year?
If you voted yes on the previous poll, what level would you like to see the dao sponsor ETH Denver 2023 to?
With the 25k, 45k, and 85k options, there would be opportunities to sponsor bounties, if you vote for those levels, should we sponsor a bounty if you chose those levels?
Adding a Poll based on this comment from , should the ShapeShift Dao off a stipend to community members to come to the event and help out with the booth?
How many community members should the ShapeShift DAO offer stipends to?
If you voted Yes, to what level should the ShapeShift DAO offer them a stipend?
#🦊 Meta-Governance
•
August 8, 2022
Firmware update mode
hi every one how can i update my wallet?