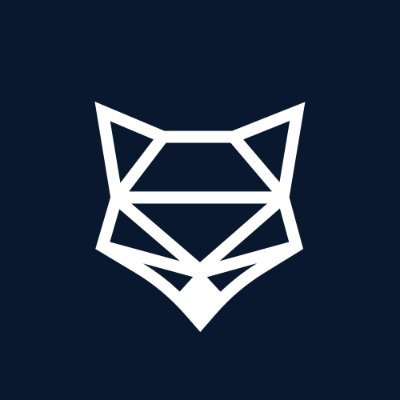 ShapeShift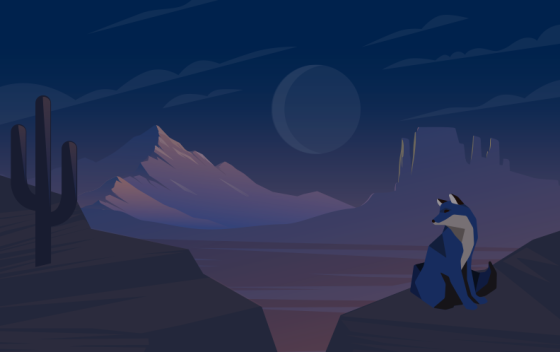 Welcome to the official forum for ShapeShift DAO. Learn more at shapeshift.com
Home
Snapshot
🦊 Meta-Governance
📰 DAO News Room
🏛️ Proposal Discussion
🌊 Workstream Discussion
🚀 Community Lounge
Test
Label
governance
dao
revenue
proposal
treasury
ideation
workstream
community
marketing
globalization
growth
decentralization
partnership
foxchain
bounty
fox
tokenomics
mission
NEW TOPIC
NEW POLL
#🏛️ Proposal Discussion
•
August 20, 2021
🏛️Proposal template and instructions
Boardroom's Ideation feature is currently experiencing technical difficulties and is offline. In the meantime, please post draft proposals in this category instead.
This post will walk through a proposed format for making a governance proposal on ShapeShift. When you're ready to submit your proposal, head to Boardroom, connect your wallet, and click New Proposal.
SCP Format:
#🏛️ Proposal Discussion
•
9 hours ago
SCP TBD - Deposit $3500 of MPS/USDC liquidity to increase Rev Share %
Summary: Deposit $3500 of liquidity into the Mt. Pelerin Liquidity pool in order to earn an extra 35% of revenue on each purchase through Mt. Pelerin On-Ramp.
Abstract: This would allow for the DAO to earn from the current 15% of all fees on purchases through Mt. Pelerin to 50%. The focus on the DAO currently increasing MAU which should ultimately drive more revenues through using features like onramps like Mt. Pelerin. We tried to get the 50% rev share without the staking of $3500 worth of MPS/USDC, but were ultimately declined but were told we could get the same boost if we deposited into the pool.
Link to the Referral Program - https://www.mtpelerin.com/invite?utm_source=mailchimp&utm_medium=email&utm_campaign=referral-newsletter-en&utm_content=cta
#🏛️ Proposal Discussion
•
9 hours ago
Nomination of @Hpayne to become the new Marketing Workstream Leader
PROPOSAL DESCRIPTION
This proposal is an addendum to [SCP-99] and is a nomination of @Hpayne to become the full-time Marketing Workstream Leader and transition Tyler out of the Interim Marketing Workstream Leader position. The goal of this addendum is to acknowledge the goals and spirit of SCP-99, continue the success of the Marketing Workstream, and expand on its grassroots strategies for user growth and retention without disrupting the speed of the workstream's development or structure and allow Tyler to return his cycles to the Operations Workstream as his sole DAO focus.
Summary:
#🏛️ Proposal Discussion
•
12 hours ago
Ideation SCP(114): 2023 Jan-Jun Moderation Workstream Renewal Discussion
Summary
The Community Moderation Workstream is primarily responsible to support the community and to maintain the integrity of all ShapeShift various platforms such as Discord, The Forum, and Notion. Future platforms that the community chooses to implement may also be included. This workstream is used daily to ensure the smooth operation of the ShapeShift DAO.
This proposal is to renew the Moderation Workstream, re-elect Giantkin as leader and fund the workstream through the end of June 2023.
#🏛️ Proposal Discussion
•
15 hours ago
Realign Support responsibilities under the Operations Workstream
#🏛️ Proposal Discussion
•
20 hours ago
[Ideation][SCP-113] Handover of account ownership and administration to the DAO
#### Summary
The Fox Foundation currently administers several accounts on behalf of the DAO. Where possible, the Foundation would like to turn these accounts over to be fully controlled by trusted DAO members. This will not impact billing in any manner, but will be a step toward moving the DAO towards retaining more control of the related accounts and the Foundation relinquishing control and responsibilities.
#### Abstract
#🏛️ Proposal Discussion
•
December 2, 2022
Make KeepKey Open Source Hardware
Summary
Release the hardware (schematics and PCB layout) design in a public Git repository under a free/libre/open source license (e.g. the CERN Open Hardware License).
Abstract
#🏛️ Proposal Discussion
•
November 28, 2022
Ideation Post [SCP-109] ETH Denver 2023 Travel Reinbursement and Supplemental Material Costs
Summary: This proposal is the second part of the initial incubation post for [SCP103] which is asking for a total of up to $7,000 USDC for covering costs and reimbursing travel for DAO members who help out at ETH Denver 2023.
Link - https://forum.shapeshift.com/thread/incubation-scp-tbd-sponsor-a-booth-at-eth-denver-2023-40777

Purpose: Get coverage and help non-Denver local foxes with their travel costs related to attending and assisting with the booth at ETH Denver 2023. Also, getting swag and supplemental informational materials for ETH Denver 2023.
Currently, we will need about 10 people to cover the booth shifts at ETH Denver this coming year. In order to incentive this, I am suggesting that reimburse up to $500 of travel/event-related costs for contributors who work the booth for at least three shifts. This would be a total request of up to $5000. This would be coordinated through PTT verifying receipts of people and working with the multi-sig to send out the reimbursements after ETH Denver by March 15th. If we are able to cover the shifts at the event with locals who don't need the full travel stipend, the remaining funds will stay in the treasury.
#🏛️ Proposal Discussion
•
November 28, 2022
Incubation [SCP - TBD] Sponsor a booth at ETH Denver 2023
The following proposal is to get the ShapeShift DAO to sponsor a booth at ETH Denver 2023.
Motivation: ShapeShift DAO had sponsored and run a fundraiser in 2022, and before that Centralized ShapeShift has been attending and sponsoring ETHDenver for the last 5 years, as this event was in centralized ShapeShift's own backyard. Now that we are a DAO and decentralized, we should consider many events, but what better way to start this DAO sponsorship theme than through our roots at ETHDenver.
Details: I have included the sponsorship information packet link here. (link - Public - Google Drive )
if you cannot access this, let me know and I can share in discord/try to figure it out here.
If we were to pay for it now and get the early bird special, we could get the basic Block sponsorship level with the early bird booth upgrade level for $15,000 USDC. This level does not include any speaking opportunities for any DAO, but thinks that due to our connections we could obtain speaking opportunities potentially else wise.
ETH Denver Event Sponsorship:
ETH Denver Event Sponsorship Total: $15,000


I believe we will have a follow up proposal for other expenses related to the event, but for right now, this is to just secure our booth and get the early bird specials.
Total ask:
The plan would be for myself(ptt) to get the invoice for the ETH Denver sponsorship and have the DAO treasury pay that directly as to avoid any additional risk involved with the funds.
This initial ask is for the payment of an invoice totaling $15,000 USDC. This needs to be done by Sept 30th, 2022 in order to get the sponsorship early bird special which would save the DAO $5,000 to get a booth.
Benefits:
Last year there were over 12,000 attendees based on numbers I have seen; they are moving to a bigger and better venue so hopefully, there won't be hour-long lines to get into the building. With more eyes and being at parody, this will be a great opportunity to get people to view and see the new app at parody! I believe the valuable partnerships we gained last year from the event should also help to justify this.
Drawbacks:
The ask for $15,000 does take a hit to the runway we currently have been trying to actively extend. Would also be asking for more funds in relation to expenses in the coming months as we get closer to the event.
POLL:
In Favor – I support this proposal as is.
In Favor with Changes – I support this proposal if changes are made (Please comment the changes you'd like to see)
Against – I do not think we should spend these funds at this time.
#🏛️ Proposal Discussion
•
November 26, 2022
Ideation Post: (SCP 111 ) ShapeShift FOXChain Proposal (Phase 2)
1. Summary - In order to fully decentralize the backend of ShapeShift, it is vital to have a source of reliable, indexed, and decentralized node data for all chains that are supported by the ShapeShift interface. If anyone is going to host decentralized copies of indexed node data, there needs to be an incentivization structure in place to reward them for their work. Now that Phase 1 of the original FOXChain proposal has been completed, this proposal is being put forth to formalize and fund the development of the new chain based on research of Phase 1 (documented here).
We propose to build Arkeo, a proposed new name, to replace the working "FOXChain" name. This new blockchain will be built on the Cosmos-SDK, to solve these problems as has been discussed numerous times in the ShapeShift DAO community since late last year. The purpose of this proposal is to formalize and push forward the development of Arkeo, a very important piece of decentralized infrastructure that will be used both by ShapeShift DAO and the wider crypto world.