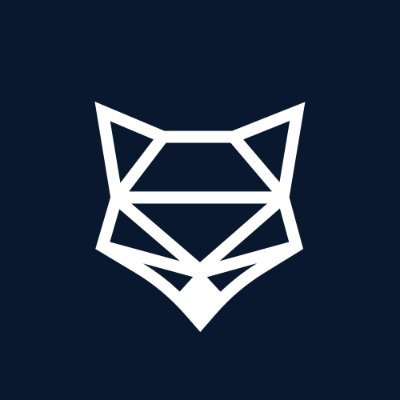 ShapeShift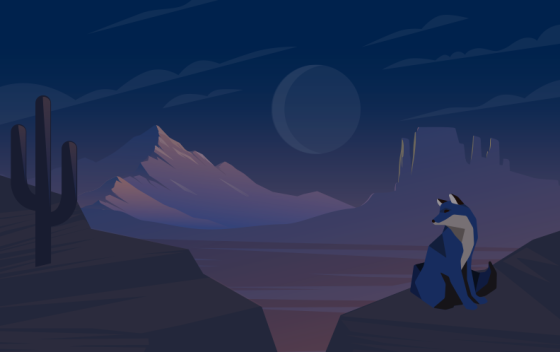 Welcome to the official forum for ShapeShift DAO. Learn more at shapeshift.com
Home
Snapshot
🦊 Meta-Governance
📰 DAO News Room
🏛️ Proposal Discussion
🌊 Workstream Discussion
🚀 Community Lounge
Test
Label
proposal
community
ideation
workstream
dao
tokenomics
revenue
incubation
marketing
decentralization
treasury
governance
partnership
bounty
globalization
growth
mission
foxchain
fox
Progressive Decentralization
6 topics · 26 replies
Partnerships
9 topics · 29 replies
Product (features & roadmap)
26 topics · 298 replies
FOX Tokenomics
50 topics · 620 replies
Marketing & Growth
24 topics · 237 replies
Engineering
21 topics · 101 replies
Special Projects
9 topics · 78 replies
Operations
7 topics · 41 replies
Customer Support
18 topics · 73 replies
Globalization
12 topics · 26 replies
FOXCHAIN
-1 topics · 9 replies
Moderation
6 topics · 63 replies
NEW TOPIC
NEW POLL
#🌊 Workstream Discussion
•
June 25, 2021
About the 🌊 Workstream Discussion category
Discuss, and even debate topics and ideas connected to specific workstreams. The best ideas from here can move on to formal proposal discussion.
#FOX Tokenomics
•
4 hours ago
[Incubation] Enable opt-out donations instead of fees
Gm foxes! Hope you're having the best day ever.
As most of you know, this proposal is currently in the Ideation phase: Add fees to THORChain swaps.
#🌊 Workstream Discussion
•
January 31, 2023
DAO What?
Let me clearly state the non intent of hurting feelings or a perception of personal attacks.
Where is the disconnect? What is being missed here?
This convenient silence seems to be a goto when deemed hard to defend. My posts aside and the cherry picking of assumptions frequently employed to avoid dealing with the directly asked questions or the other tactic that I love, I don't understand. The DAO is being suffocated, the point being Pastaghost as do others go out of their way to provide detail and sound points to have it just ignored. If your attention span, stress, or ineptitude to engage on topics that impact the DAO is such a burden, maybe owning or calling yourself a leader of a governance token with the utility of governance isn't the right fit.
#Partnerships
•
January 20, 2023
Enhancing Shapeshift DAO Operations through DaoLens DAO Manager
Basic Details:
Project Name: DaoLens DAO Manager
Team Name:
#Marketing & Growth
•
January 18, 2023
Treasury Management USDC Yield Strategy
Hi ShapeShift community, my names Charles, I'm the co-founder and growth lead at Phuture. I'm bringing forward a new idea. The best way I see is to put forward a basic proposal which can be expanded upon from feedback, following the proposal structure.
At this point in time, the ShapeShift DAO treasury has $1,466,495 USDC. This capital should be put to work, in a safe, low risk environment. Starting with a select percentage then growing the exposure from there.
#🌊 Workstream Discussion
•
January 17, 2023
[Ideation] Renewing the Operations Workstream for a 4th Term (February-July)
#🌊 Workstream Discussion
•
January 17, 2023
[Incubation] Renewing the Operations Workstream for a 4th Term (February-July)
#FOX Tokenomics
•
January 17, 2023
[Draft Proposal] Fund the Tokenomics Workstream in Q1/Q2 2023 and Re-elect Kent as its Leader
SUMMARY:
This proposal outlines the scope and budget for the next two quarters of the Tokenomics Workstream, from January 1st, 2023 through June 30th, 2023.
Q3/Q4 PERFORMANCE REVIEW:
#🌊 Workstream Discussion
•
January 16, 2023
Decisions out of fear VS logic
Hello ShapeShift DAO it is that time again and the race to the bottom is still in full effect. With WorkStream renewals starting, who will be left standing as contributors?
Given that "Fear" is a common motivator and many make decisions based on emotions, this is a frequent pitfall of "leaders". Compound this in an environment where the bait has been taken and you get a "feeding frenzy" of, I follow suit or I am a target. This can become overwhelming without experience, the confidence of value, ability or, misinterpretation of compensation. Once this cycle is established on a larger scale it becomes harder to revert because fear grows and now it is a me VS them mentality.
I am sorry to say but the DAO is very ripe for this, yes we are in a "BEAR market", yes we are not leveraged safely with treasury stable coins, diversified with different treasury assets, don't generate enough income or inflows of assets, or positioned with a large user base that we can rely on, and yes fear is very present both privately and publicly within the DAO.
#Product (features & roadmap)
•
January 12, 2023
btc
I would like assistance with the , apparently new, log-in process. Perviously, I always use my lap top. I have a keepkey. I am very wary of scams and thieving. Last year, I instantly lost assets on Coinbase wallet, and metamask phone apps. If I loose these on my keepkey I will be destroyed
Thank you for your consideration