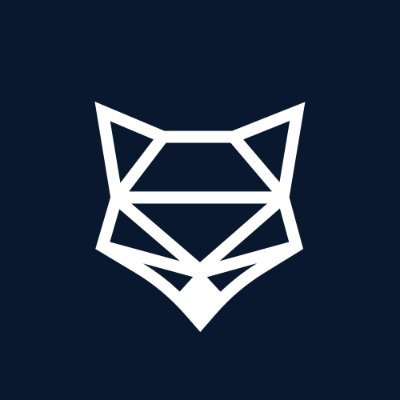 ShapeShift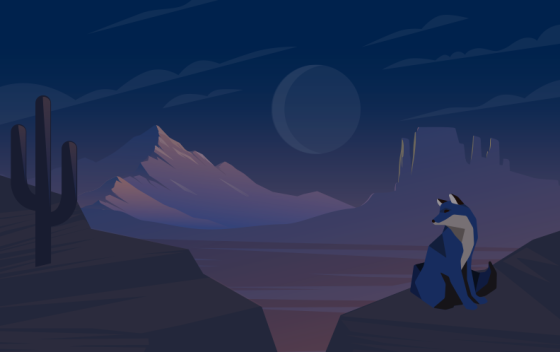 Welcome to the official forum for ShapeShift DAO. Learn more at shapeshift.com
Home
Snapshot
🦊 Meta-Governance
📰 DAO News Room
🏛️ Proposal Discussion
🌊 Workstream Discussion
🚀 Community Lounge
Test
Label
incubation
dao
proposal
community
decentralization
governance
revenue
treasury
ideation
workstream
marketing
globalization
growth
partnership
foxchain
bounty
fox
tokenomics
mission
NEW TOPIC
NEW POLL
About the Engineering category
Developing new features, fixing bugs, and optimizing performance of ShapeShift's web and mobile applications.
BOUNTY: 25K FOX for the direct implementation of the Cosmos/IBC Auto-Compound Tool on ShapeShift App by July 1st
Abstract:
For the past month or so, foxfrens.com has been providing an auto-compounding tool for Cosmosverse stakers which directly benefits the DAO through higher delegation rates and faster growth in voting power.
A higher level overview of the tool can be found in the original thread.
Now that Cosmos SDK 0.44, which introduced the authz module, has been tested for a considerable amount of time, and the Cosmos team seems confident in the security of the authz module, I believe we too can feel confident.
The compounding tool has – without a reasonable doubt – has been responsible for the exponential growth in the number of ShapeShift Umee delegators. Over time, especially as the number of delegations grow and the assets staked are compounded, this tool will be responsible for higher revenue rates coming from our Cosmos, Osmosis, Umee, Juno, and future validators.
This feature should be integrated with ShapeShift because it would be foolish not to. With compounded rewards, simple mathematics guarantee higher return rates for the delegators, which ultimately encourages all users to delegate/redelegate to the ShapeShift DAO validators.
$1.73 billion revenue by 2027 – engineering to create a scope of work to build out the goosie protocol
Summary
I appreciate the encouragement of several ShapeShift folks to post this proposal and get feedback from the community. Given yesterday's discussion of the ShapeShift's 10 month runway during the FOXEnomics Office Hour does this help alleviate a pressing need?
The market cap of the ShapeShift FOX token stands at $70 million. What if there was a way to create on-going revenue for the DAO so that in five years' time the Treasury has $1.73 billion to fund new projects? This proposal is for engineering to produce a scope of work, including people and cost to build out the goosie protocol and integrate it into KeepKey and ShapeShift wallets. Once the scope is produced the community can vote whether the build should go ahead and if so, whether it is funded by DAO Treasury or through a bounty provided by the goosie club Goosie Club .
Abstract
BOUNTY: $10,000 to integrate to Unstoppable Domains Resolution API by June 15th, 2022
Abstract:
Unstoppable Domains is proposing that Shapeshift integrate to the UD/Alchemy Resolution API - This is the easiest integration due to the standardization and multi-language compatibility of REST APIs. More info here: Link
Proposal:
[Shapeshift Free Domain Drop + Resolution + Partnership Proposal ]
(Shapeshift Free Domain Drop + Resolution + Partnership Proposal - Google Slides)
What Is It?
Wallet integration enables a human-readable domain name (e.g. "brad.crypto") to be converted to a crypto address.
Integrating domain resolution produces a simplified CX for crypto users. A user can send BTC to brad.crypto and it will go to Brad's BTC address. Similarly a user can send ETH to brad.crypto and will go to Brad's ETH address. Shapeshift <> UD Free Domain Drop/Resolution Integration
BOUNTY: $120,000 + 300,000 FOX for FOXy (aka sFOX) by Mar 22nd
sFOX (aka FOXy) Bounty
GM foxes, let's kick this new year off with a new bounty
Background
To bring value to ShapeShift platform users and FOX holders, I am posting a bounty (from personal funds, not paid by DAO) for the development of "sFOX," which has been discussed among the community over the past several weeks.
"sFOX" is short for "staked FOX", and we've also been considering "FOXy" (for FOX Yield) as an alternative. For this post, we'll just use the term sFOX to keep it simple.
sFOX is an ERC20 rebasing token that is redeemable 1:1 with FOX tokens
How to offer a bounty to integrate your feature with app.shapeshift.com
Anyone is welcome and encouraged to add new features to app.shapeshift.com. If your project has developer resources available to build the integration, follow this guide to develop the integration yourself. Alternatively, there is a growing community of developers who are familiar with ShapeShift's codebases and eager to integrate your feature if a compelling bounty is offered.
Whether you decide to develop the integration yourself or offer a bounty, ShapeShift DAO's Product and Engineering workstreams will provide guidance and support. Feel free to reach out to the either workstream in Discord
BOUNTY: 20,000 FOX for UI/UX Design (no code) of "FOX Page" by April 30
Abstract
The FOX token is central to ShapeShift's open-source platform, yet today it's treated like all other assets: it only has a boilerplate Asset Page. Users of the platform don't have much of a way to experience their FOX token.
This bounty is for the UI/UX work (no engineering yet) to design a "FOX Page." It will be the primary way for users to interact with FOX tokens and learn about its super powers. If Product Approves, it will sit as a top-level nav link.


What feature is being bountied?
[SCP-70] Infrastructure Budget Proposal Addendum
Objective:
Extend funding for the relationship with TaxiStake, such that the Shapeshift DAO may continue to independently operate its own infrastructure via the TaxiStake relationship so long as both parties see fit.
Abstract:
Currently, the Shapeshift DAO leverages a cloud provider account supplied by TaxiStake in order to operate the primary instance of Unchained, which is the blockchain indexing platform used to power the Shapeshift v2 web application. Since February 24, 2022, the Taxistake Unchained instance has served 99% of all Production Unchained traffic (these endpoints are occasionally cut back and forth between the Fox Foundation-controlled Unchained instance when it is prudent to avoid disruption to service, i.e. major maintenance operations to one cluster or the other). The terms of the first iteration of the infrastructure budget proposal, passed earlier this year, are expiring, and a new arrangement needs to be established with some adjustments provided by the wisdom that experience has provided over the last few months. Perhaps most significantly, a scalable, more flexible reimbursement model needs to be implemented in order to allow both parties to respond organically to increases in cost as additional blockchain integrations are added over time.
Specification:
The tenets of the original governance proposal are outlined here:
Engineering Budget Report - Feb 28, 2022
This is the final report for the budget period Nov 1, 2021 - Feb 28. 2022 for the Engineering Workstream. The budget was passed with this proposal.
Here is a link to the report. Screenshots below as well.

We finished $190,966 under budget. This was due to more centralized employees than expected not continuing as full-time workstream contributors. Fortunately, we have done some hiring. This budget does include 2 new engineers that started in February.
And here is the report on the bounty funds that was passed with
Engineering Report - February 2022
February did not see a lot of user-facing functionality hit the app. The biggest focus was on Cosmos, and there was a lot of code committed to support Cosmos that is not yet user facing. The demos on March 2 showed wallets with ATOM connected, showing balances and charts. That was all in a test environment. We had set a target date of March 28 to deliver ATOM balances, send, and receive in production. And we expect it to be delivered before that date.
Unchained:
Cosmos API typescript client
Golang websocket server and connection manager