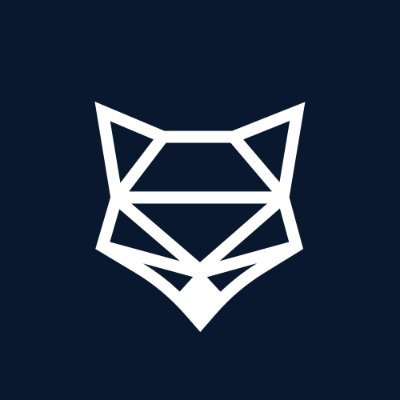 ShapeShift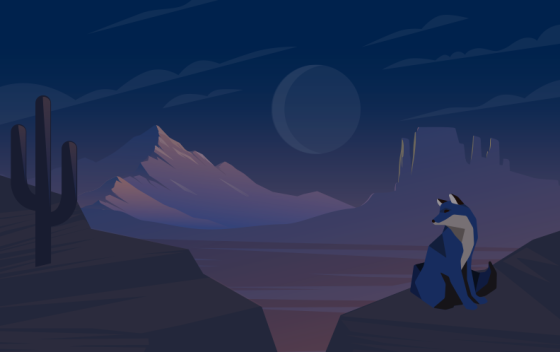 Welcome to the official forum for ShapeShift DAO. Learn more at shapeshift.com
Home
Snapshot
🦊 Meta-Governance
📰 DAO News Room
🏛️ Proposal Discussion
🌊 Workstream Discussion
🚀 Community Lounge
Test
Label
governance
dao
revenue
proposal
treasury
ideation
workstream
community
marketing
globalization
growth
decentralization
partnership
foxchain
bounty
fox
tokenomics
mission
NEW TOPIC
NEW POLL
About the Marketing & Growth category
Proposing and discussing campaigns focused on growing the ShapeShift ecosystem.
Appointing new EPNS Delegates
Proposal for the DAO to fund setup of an official merch store
Ever since the early days of ShapeShift, people have loved the brand and wanted to rep gear with it on it. Even those who didn't understand the product or crypto in general love the brand, we got so much good feedback on this front we jokingly considered pivoting to a clothing company many times.
Well the ShapeShift DAO now stands to benefit from this, ShapeShift has one of the most recognized and coolest brands in the industry, we should take advantage of this and the DAO should fund someone or a team to take up this charge and create an "official" ShapeShift DAO merchandise store.
The possibilities are endless, t-shirts, sweatshirts, jackets, hats, socks, mugs, sunglasses, koozies, and so much more. You name it and someone probably wants a ShapeShift branded version of it.
My specific idea is that the DAO should fund initial setup of this store (with something like 20-30k FOX), from there it will probably be revenue positive from day one in combination with it being the "official" ShapeShift DAO merch store.
Whoever is the proprietor of this store the DAO sponsors/contracts with should be entitled to half of all profit (after costs), the other half should be returned to the DAO on a regular basis (say at least once a month).
So on a basic level, the proposal would be to create a bounty to find the right proprietor to create the store and sponsor the initial development of the deployment of the store and initial merch. Moving forward this could be a very profitable business benefiting the proprietor who does the work to set it up and maintain/operate it and the DAO together. Could also source new ideas for merch from artists in the community as time goes on and share some profit with those folks too for their contributions.
If for any reason the person or group the DAO contracts with does not deliver or the community thinks they are not doing a good enough job, the DAO can take away their official designation and fund a competitor to take over official store duties.
Curious to hear community feedback and preferably people throwing their name in the hat to be the initial proprietor if they think they have the right skill set and interest to run the first official ShapeShift DAO merch store!
Increasing Dappback Funding [SCP TBD]
Summary
After working with DappBack successfully for two months and seeing significant traction and results from their Level 1 and Level 2 rewards for users in our online presence and engagement, I am requesting additional funding to fund a more interactive "Level 3" on-chain task version of these rewards. With this third level of tasks, users could complete actions such as: "buy and stake FOX on app.shapeshift.com" and DappBack would then be able to reward users in FOX Tokens upon verifying the completion of those tasks.
Motivation
Shapeshift integration to Stakingreward (+Verified provider programme)
Shapeshift - DAO Proposal
a) Integrating $FOX (SmartContract address: 0xc770eefad204b5180df6a14ee197d99d808ee52d)
b) Integrating Shapeshift Vault, Wallet
b+) Nominating Shapeshift to the Verified providers program (highly exclusive)
Website
Stakingrewards
Abstract
Stakingrewards is a core data infrastructure provider for investors and institutions interested in staking analytics and research. Stakingrewards has roughly 8m pageviews and over 450k unique users per month who are looking for staking opportunities. In addition to staking, it serves as a decision-making tool for yield opportunities in CeFi and DeFi. The goal of the integration is to increase awareness of Shapeshift yield opportunities and get more exposure for $FOX & its validator ecosystem.
Description
Post-event: Adventures in São Paulo (ShapeShift DAO & IX Bitconf)
Adventures in São Paulo (IX Bitconf)
Brief update: some images are larger than 4mb so I would encourage you to click on them to watch some highlights.
The main brazilian and latam crypto market players meet at IX Bitconf from May 20th to 22nd. Around 2500 people and 45 companies were introduced to the ShapeShift DeFi Universe in an immersive experience that brought the DAO keen style to the traditional cryptocurrency market. ShapeShift DAO surprises everyone by bringing a disruptive speech and being the most permissive protocol of the event, demonstrating innovative concepts from the DAO world, such as its liquidity providers and its voting system. In ShapeShift's line of thought, education and business mix and it certainly gave the community a unique point of view about open-source culture.

Pre-event: ShapeShift DAO & IX Bitconf
What is Bitconf?
BITCONF means Brazilian Conference on Bitcoin, Blockchain and Cryptocurrencies - is the largest and most traditional crypto event in Brazil. Its first edition took place on March 8, 2014, in Florianópolis. It's event to discuss Bitcoin in Brazil. After the first edition, the conference took place every year in different cities: São Paulo, Belo Horizonte, Brasília, Fortaleza and Serra Negra. The last edition held in São Paulo, before the pandemic, brought together almost 2,000 participants, 100 lectures held in 3 auditoriums, in addition to courses and trainings in parallel.

BITCONF emerged as a genuine event of the Brazilian crypto community. It was designed and created within the Bitcoin Brasil group, a Facebook community that has existed since 2012 and currently has more than 160,000 members.
ShapeShift DAO 2022 Edition Sponsorship
Following our growth turn in Brazil, we chose to put the 2022 edition on the agenda. ShapeShift is a triple block sponsor - in addition to special participation in the event main stage - and has ample space to carry out FOXes network during the event. We want to welcome people in a comfortable environment, check out project mockup designed by
Optimizing the Goals and Aims of the Growth and Marketing Workstream: A Discussion
Hey FOX community! As many of you know, our workstream recently got approved and just began on May 1. We've had some prevalent DAO community members reach out (Erik Voorhees and others) expressing concerns with past Marketing efforts and inquiring about our plans for improving results in the future.
We wanted to create a Forum post sharing some of those concerns while we work toward addressing them as new leaders for the marketing workstream. We agree that much of the previous Marketing efforts were not functioning optimally, producing stellar results, or tracking efforts appropriately, and this is in part why it has now been wrapped up into the new Growth and Marketing workstream.
We will share some of the concerns below as well as some of our responses, point by point. We will address what we will be working on in these next few weeks to rebuild or (create from scratch) the needed marketing plans, goals, and strategies to increase user growth and elevate our brand awareness.
Quote from Erik "Growth is not sufficiently measured… there has been no discussion of app usage in any form. All mentioned KPI's in the recently passed Budget Proposal focus on community/social growth but not on actual product usage. It's understood that advanced analytics are mostly absent until Pendo's integration in Alpha, but we aren't even tracking domain traffic or partner protocol growth via Yearn, Banxa, & Gem. How many users do we have, and how are we acquiring them? This is THE key question this workstream should be tackling, and there appears to be no focus on it. " It's unclear what the focus/priorities are for this workstream. Stated differently, there are too many focuses such that nothing seems to be the focus. What are the one or two most important metrics being focused on?"
Response: We agree app usage, growth data, and KPIs for marketing have been missing; it was not tracked in the previous workstream, and meaningful baseline data has thus been absent, so we will need to create it from the ground up. This is why, in the departure of Petecoin, we took over and brought it back into this stream. Our intent is to very quickly create a new direction/plan for marketing that aims to identify measurable goals that can be shared with the community. Establishing these KPIs will allow the community to see what is and isn't being achieved from the themarketing stream. To the second point, we have several goals in this stream: we aren't just Marketing, but Growth, Marketing, Partnerships, and PR. That said, we must and will create clear focuses and priorities for the workstream. We were lacking in time to do so due to the abrupt departure of Petecoin, in order to renew streams to ensure continuity of marketing operations. (edited)
Quote from Erik
ShapeShift DAO: A Beginner's Point of View and Useful Tips
Hi, my name is ValtheDad,
As a newbie in any DAO, it might be a challenge to get started. A plethora of new information and meeting new people can be intimidating to those, who have never had any experience with this type of project. I found myself in this exact position when my journey at the ShapeShift DAO began, therefore I decided to share some general advice to fellow DAO beginners.
I come from a non-finance and non-tech-related background, so exploring the DAO Defi universe is a great journey, which I am taking with an open heart and full of enthusiasm. With 15 years of experience in International FMCG companies, I have extensive knowledge of what a good company looks like and more importantly what changes and improvements traditional companies could make. In a DAO, everyone is heard, substantial decisions are made by the community unlike corporate decision making where top management are responsible for majority of decisions. My key driver in exploring the ShapeShift DAO was to learn the best way to build something meaningful and sustainable; making our world a better place with one good decision at a time.
Here are 4 tips from my side on how to get started:
Firstly, I would highly recommend researching the DAO's goals and values. Many users state that working on something that projects your personal interests tends to be far more productive than investing your time in a project that does not share your views. The best way to explore the DAO, other than to use its product, is to join the community on social networks like Discord, Twitter or Reddit. Newbies can find newsletters, active proposals and features that are already working and most importantly, talk to experienced users.The community is also welcome and encouraged in joining the various weekly community calls where the DAO governance and other projects are being discussed, this way you truly get to know the DAO.
Secondly, it is important to acknowledge that an interested member should not necessarily have a tech or crypto background (even though they are also more than welcome!). Artists, marketing managers, copywriters etc. are also crucial for the project and their help is often needed. My advice is to step out of your comfort zone show the community what your skills are and someone will definitely contact you to cooperate and contribute to this revolutionary project! You can simply start by talking to a member, expressing your interest and they will point you in the right direction.
ETHDENVER Sponsorship - Revised Proposal
Proposal: Sponsor ETHDenver and Supporting Events (Revised)
Summary: Sponsor ETHDenver. This would include the sponsorship, hosting two events, and fund scholarships for ShapeShift DAO members to attend.
Motivation: Centralized ShapeShift has been attending and sponsoring ETHDenver for the last 5 years, as this event was in our own backyard. Now that we are a DAO and decentralized, we should consider many events, but what better way to start this DAO sponsorship theme than through our roots at ETHDenver. We would also be supporting another DAO, as with the genesis of Spork DAO in June 2021, ETHDenver is the first event based DAO in the world.
Our motivation to sponsor this event is the exposure and supporting the BUIDLer community around us. These attendees are motivated, educated and the right type of connections for our DAO to be building. The attendees of this event include students, developers, technologists, community leaders, educational professionals, entrepreneurs and more.
Since 2018 ETHDenver has seen over 40,000 attendees, 200+ international sponsors, 800+ teams, 400+ buidlers, representatives from 49 states and 104 countries. To date, ETHDenver is the world's longest running and most diverse Ethereum event produced.
Our specific goals would be to:
Raise awareness about ShapeShift's journey to become a DAO
Recruit 3 interested developers to work with the DAO
Recruit 3 other members to other workstreams