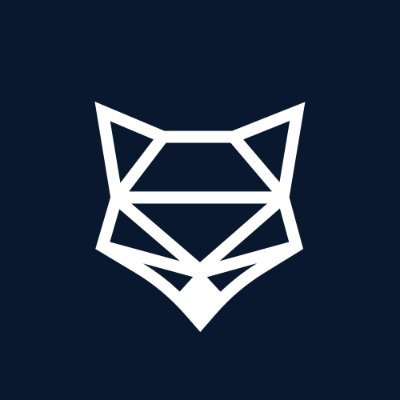 ShapeShift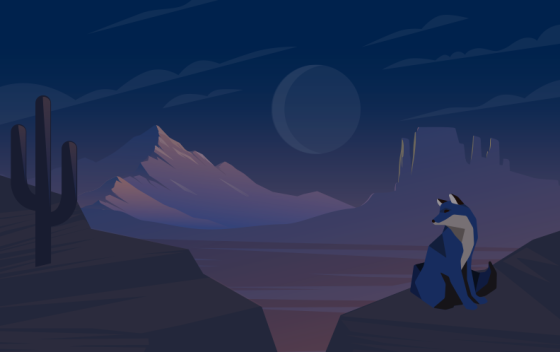 Welcome to the official forum for ShapeShift DAO. Learn more at shapeshift.com
Home
Snapshot
🦊 Meta-Governance
📰 DAO News Room
🏛️ Proposal Discussion
🌊 Workstream Discussion
🚀 Community Lounge
Test
Label
incubation
dao
proposal
community
decentralization
governance
revenue
treasury
ideation
workstream
marketing
globalization
growth
partnership
foxchain
bounty
fox
tokenomics
mission
NEW TOPIC
NEW POLL
About the Operations category
Managing and optimizing ShapeShift's operational processes.
Proposal to partner with Barracuda to introduce automation and streamline internal operations
Gm foxes!
It's time to start methodically introducing automation to ShapeShift DAO's internal operations processes! Doing this will allow contributors to spend less time on the tedious and repetitive tasks required to keep the DAO running and more time building ShapeShift into the incredible organization that will help billions of people achieve financial sovereignty.
Why is automation important?
With the bear market upon us, weathering the storm is of the utmost importance. In most large DAOs, the single biggest expense is paying contributors. This simple fact by itself is not concerning, however, it presents a question: What are those funds paying for? In a perfect world, those funds go directly to investing in the ShapeShift product and growing revenue, however, in reality, it's often seen that contributors wind up with their days mucked up with activities that while necessary keep them from doing the creative work they enjoy.
So what is the answer? How can you improve the ROI of the contributor expenses?
The solution isn't in cutting out the necessary activities–no, you can't just cut necessary activities, that's what makes them necessary–but instead in removing the need for human beings to complete those tasks. The solution is in remembering the "A" in DAO: autonomous – "denoting or performed by a device capable of operating without direct human control."
When DAOs become autonomous, they become less bogged down in the tedious and menial, and more able to focus on the exciting and energizing tasks of actually building.
How do we do this?
Proposal to Integrate EPNS into Shapeshift
EPNS is the Ethereum Push Notification Service. They launched in January and allow DAOs to send push notifications related to governance proposals (new proposal, 24 hours remaining, results, etc.) on their mobile app, web app, or browser extension. Soon they will enable voting on proposals from the notifications.
This proposal requests 100 DAI to pay the fees for setting up an account for the DAO. Any unused funds will be returned to the DAO.
Once the EPNS API and analytics are complete adding user controlled push notifications to our web app will be put on the Product Roadmap.
Any questions, comments, or concerns are welcome.
[SCP-60] - Proposal Addendum to Governance Process
Summary: This proposal is to update our current governance process for clarity and standardization. Changes include formalizing the first step and clarifying additional steps in the process.
Abstract: While important, this proposal does not seek drastic change to the current governance proposal. If this proposal is implemented, the first step will now be required and named Incubation (instead of the current recommended Forum step). Timelines will be formalized as well as the requirements for each step.
Motivation: The original recommended first step was optional to allow more flexibility in the conversation as well as move governance forward quickly. Recently, the community has spoken and would like more time with the proposal. There have also been a few housekeeping items (when to assign a SCP number, how many days to leave posts up) that are being clarified. The motivation for this proposal is to help alleviate these issues and allow us to focus our time on the content of proposals, instead of the logistics.
Proposed governance process tl;dr:
Incubation - 3 day minimum: Post your idea in the relevant
[SCP-59] - Proposal to fund the Operations Workstream for a second term
Summary
This proposal is for a continuation of budget funding for a 6 month second term (February 1-July 31st, 2022) to the current Operations workstream that was established with the passing of [SCP-8]
Abstract
Proposal to fund the Operations workstream for a second term
Summary
This proposal is for a continuation of budget funding for a 6 month second term (February 1-July 31st, 2022) to the current Operations workstream that was established with the passing of [SCP-8]
Abstract
Operations Workstream Outline
The Operations department at the current centralized ShapeShift has been an integral part of the growth and development of healthy systems for reliably producing and maintaining the ShapeShift product suite and its uptime, responsiveness and feature functionality. As ShapeShift moves fully to decentralization, many of these responsibilities will continue to be an asset to the success of the ShapeShift's products.
Proposed Responsibilities for the DAO Operations Workstream:
24/7 coverage for Prod Issue escalations.
Triage Management
Regularly scheduled regression and deployment testing