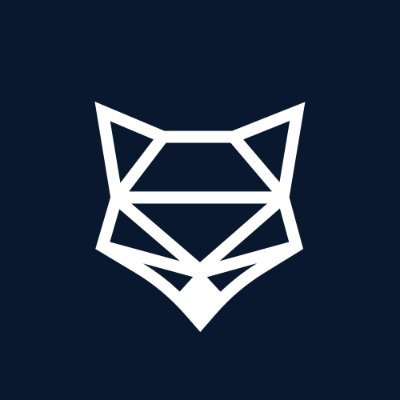 ShapeShift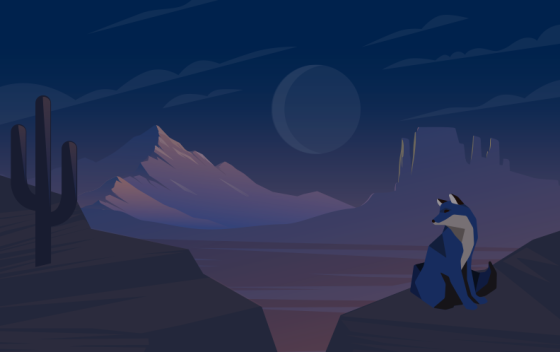 Welcome to the official forum for ShapeShift DAO. Learn more at shapeshift.com
Home
Snapshot
🦊 Meta-Governance
📰 DAO News Room
🏛️ Proposal Discussion
🌊 Workstream Discussion
🚀 Community Lounge
Test
Label
incubation
dao
proposal
community
decentralization
governance
revenue
treasury
ideation
workstream
marketing
globalization
growth
partnership
foxchain
bounty
fox
tokenomics
mission
NEW TOPIC
NEW POLL
Partnership Flow
We have a new working partnership flow we are following, seems to be working well.
We are also setting up a First touch AMA setup, to follow a similar flow.

Both are mainly in Discord.

Post here, give description etc. Join discord, (verify!, pick languages)
atm the partnership is (English only yet for THIS flow - PT/ES/FR for other setups marketing /translations etc)

Find Partnership REQUEST channel. State your protocol/subject/idea something. and maybe a brief.

Tag modsquad. one of the modsquad will setup a thread with your Title, tag you and a few others, and drop a Blurb.
follow the steps.

its not a fast track, its to help us be efficient in our contributors time. From there, meetings/chats etc are setup.

Thanks!
g
About the Partnerships category
Proposing and discussing mutually-beneficial partnerships and affiliate revenue opportunities with aligned DAOs and products.
Partner Intros & Out Reach
Anyone that has an idea that might need an introduction to any DAO, Or company in the ecosystem feel free to create a list. I'd be happy to make introductions as needed. And also to have the conversations with them to bring them into our roadmap. Whatever that may be in time. Looking forward to seeing what new partnerships come forth. If you wanna collab on this to start let me know.
Cheers,
-SG
Proposal for Perpetual Protocol Integration into Shapeshift
Summary
Proposal is for the integration of Perpetual Protocol an vAMM based decentralized exchange into the Shapeshift ecosystem
Abstract
The integration of Perpetual Protocol into Shapeshift would allow users to trade perpetual derivatives within Shapeshift. Also would allow Shapeshift users to stake their $PERP. Perpetual Protocol is a decentralized exchange that utilizes a vAMM model to trade, we are currently on xDAI and upon the release of our v2 'Curie' will be moving to Arbitrum.
Specification
There would be a need to be 1 project manager, a UI/UX designer and engineers in order to integrate it into the web version, IOS and android versions. Also working on Keepkey support would also be highly desirable.
The implementation of this would be funded by our grants program available on Perpetual Protocol, you can read more about this in the link at the bottom.
First would be the design of the UI/UX for community feedback and review. This should include a design for a staking page through Shapeshift as well.
Secondly would be the integration and implementation of the above UI/UX and then tested by the project manager
Last would be integration of Keepkey support would be important as well as it being tested by the project manager
The bounty size will be up to the team itself when proposing to Perpetual Protocol's grants committee, if deemed reasonable will be approved by the committee itself, however open to discussion on this in the forums as well
Partnership Proposal with Perpetual Protocol
Hello I am from the Perpetual Protocol team and believe that our project can greatly benefit ShapeShift allowing people on ShapeShift to trade perpetual derivative products.
What is Perpetual Protocol?
Perpetual Protocol is a decentralized exchange built on top of Ethereum and currently on xDai. Instead of having an order book like traditional exchanges, perpetual protocol utilizes a virtual automated market maker (vAMM) which facilitates the ability to make trades without the need for counterparties. You can trade with leverage up to 10x and all trades are done on chain and non custodial. We have plans to launch our v2 Curie which will utilise Uniswap v3 as the execution layer and will be on Ethereum scaling solution Arbitrum.
What we propose:
Grant program to help incentivize the integration of Perpetual Protocol v2 to Shapeshift's existing suite of services. Our grants program in the past has successfully funded integrations within the ecosystem.
With this new integration we can add ShapeShift to the volume program additionally incentivizing trading on the ShapeShift platform using Perpetual Protocol as the underlying protocol with a 30% rebate on fees paid back in Perp to ShapeShift monthly.
Also bring ShapeShift into our ecosystem fund by doing a token swap with $FOX. We believe that the projects we have already brought into the ecosystem fund will be greatly beneficial to the overall ShapeShift ecosystem.
Possible structure for co-bounties for integrations with partner DAOs
Hey fox fam!
Currently writing this from a café in Paris before heading back for round 2 of Ethcc festivities. We had some great conversations with DAOs and other projects we will likely want to integrate in the future, and as a result we came up with a cool idea for how to possibly structure some of these partnerships. When I'm back in the states next week, I plan to post an overview of some of the projects we met with where there is clear alignment and interest in a partnership and integration. In the meantime, I wanted to share this potential structure for partnerships and integrations with projects that have tokens and treasury of their own, especially because it sounds like partnerships such as Osmosis are progressing rapidly (Proposal to integrate Osmosis and Gravity DEX)

The general idea is pretty simple, and works as follows:
Imagine a hypothetical integration with Project X, who has a large treasury of XYZ Tokens. Both the ShapeShift community and Project X community are interested in an integration and partnership that stands to benefit both communities and looks something like this: Project X provides a service that ShapeShift users are willing to pay for, Project X shares a % of the revenue that results from ShapeShift users' usage, and ShapeShift rewards users with FOX whenever they complete revenue-generating activities with Project X via ShapeShift's interface. The revenue share can either be from revenues generated by the DAO or in native tokens from their treasury if they are not yet generating revenues (ie. Uniswap).
Let's imagine that in order to build this integration, the engineering workstream estimates a bounty of $200k is required.
The simplest option is for both projects to offer $100k of their token for the bounty. This option is totally fine.
Here's another possible structure:
Project X puts up $200k of their tokens.
$100k goes to the bounty
ShapeShift <> clearcenter.com - Native trading in phones
Hi,
I've been testing and chatting with Michael Proper from Clear. They have a whole line of Decentralized phones. Michael would like to build native trading into his phone using ShapeShift. Would love to get more Members involved. If you're interested in spear heading this let's chat.