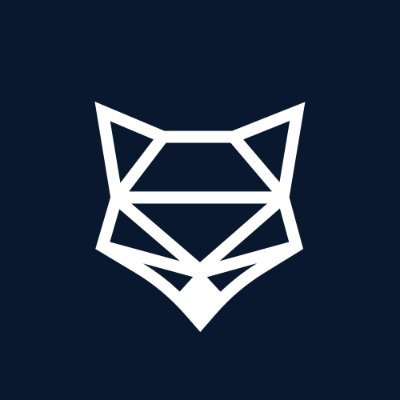 ShapeShift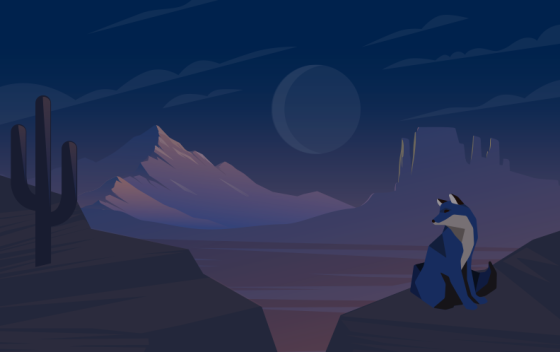 Welcome to the official forum for ShapeShift DAO. Learn more at shapeshift.com
Home
Snapshot
🦊 Meta-Governance
📰 DAO News Room
🏛️ Proposal Discussion
🌊 Workstream Discussion
🚀 Community Lounge
Test
Label
incubation
dao
proposal
community
decentralization
governance
revenue
treasury
ideation
workstream
marketing
globalization
growth
partnership
foxchain
bounty
fox
tokenomics
mission
NEW TOPIC
NEW POLL
About the Product (features & roadmap) category
Proposing and discussing the optimal feature roadmap for achieving ShapeShift's vision as the open-source interface to the decentralized universe.
[SCP TBD] - Additional Bounties for IBC integrations - Ideation Thread
ShapeShift has an opportunity to provide a delightful user experience for all Tendermint/Inter-Blockchain Communication (IBC) chains.
With the work near completed on the Osmosis integration, staking (including re-delegation), send and receive integration for additional IBC chains should be a reasonable engineering lift.
Trading of additional IBC tokens should be enabled on Osmosis soon, so additional trading functionality is not required for this bounty.
I do not think these efforts should detract from the core engineering roadmap, so I am proposing a FOX bounty to integrate additional IBC chains outside of the regular engineering roadmap. This could be a good funnel to attract new engineers to the ShapeShift DAO via Dework or via other methods.
Priority should be higher for chains that already have a ShapeShift DAO Validator: Juno, UMEE, Terra.
ShapeShift can work with these other IBC communities to try to sponsor matching or similar bounties from their governance process or community funds.
I would like to see an additional, bonus bounty for a GitHub template, notion page or medium article for how to add new IBC chains to unchained and the ShapeShift web app to help outside developers integrate future IBC chains.
The poll below has 3 tiers of bounty for each IBC chain.
Original Forum Post (note this has been changed from LUNA to all IBC chains): [SCP-TBD ]- Luna2 bounty to integrate into app.ShapeShift.com - #5 by willy
Draft 1 Moderation Renewal July 2022 - Dec 2022
2022 July-Dec Moderation
Workstream Renewal
Summary
The Community Moderation Workstream is primarily responsible to support the
community and to maintain the integrity of all ShapeShift various platforms such as
Discord, The Forum, Boardroom and Notion. Future platforms that the community
chooses to implement may also be included. This workstream is used daily to ensure
the smooth operation of the ShapeShift DAO.
This proposal is to renew the Moderation Workstream, re-elect Giantkin as leader and
fund the workstream through the end of December 2022.
Abstract
Moderation supports all workstreams and all users within each of the platforms it
moderates. As we bring more members into the various platforms, moderators act as so
much more than bot managers and spam blockers. Not only do the moderators set up
the verification process, they are the point of contact for members having issues with
the verification process. They function as the greeters of the DAO, if you will. Our team
of moderators clears the path for new members, new contributors and new supporters
by facilitating a fluid user experience. Enthusiastic about all things defi and crypto,
empowering community members, new and old alike, on their journey to selfempowered entrepreneurism.
Motivation
The mission of this workstream is simple: to help people. Moderation is the workstream
you never knew you needed, but couldn't live without. From welcoming new users to
setting up Zoom calls to managing bots. Moderation is here to support the community.
This workstream strives to create a space that fosters security, growth and innovation.
Our team of trustworthy, confident and enthusiastic moderators allows for
decentralization of community moderation. This may address the point of preventing
accusations of vested interest, since only community elected mods have the power to
preserve and maintain the DAO culture.
2022 July-Dec Moderation Workstream Renewal 2
As the workstream leader, I want to make the user feel like they are able to relax. Users
are most likely talking from their home space, home usually means they feel safe. I want
to keep that feeling in our group.
Specification
Moderators take on wide variety of tasks, including but not limited to:
Organize user flow via roles, channels and bots
Create and maintain scheduled events in sesh & Discord
Provide protection from scammers
Warn abusers (strike system established by Giantkin)
Providing Discord support
Facilitating 'temps' for a job, for example, providing the DJ with a role for the event
Help maintain and update server images such as avatars, stickers, emojis, etc.
(graymachine)
Provide moderation support (live when possible) for meetings and community
events
Drive users to the proper channels
Continually monitoring channels, and other server banlists for potential
spam/scammers and adding them into our banlist
Taking part in Support/Ops triage process by shuttling members requesting support
to the proper channels, connecting with self help resources, #support, Zendesk, etc
as appropriate
Appropriate use of Admin Switch by Community Moderation Workstream Leader
What are the goals of this workstream? What metrics can this workstream's
success be measured against?
Provide 12 hour moderation coverage to ShapeShift DAO's community channels,
with the eventual goal to provide 24 hour coverage
—I like to Under Promise, and Over Deliver. I think i can stand by my actions so far to date.
Proactively ban 90% of scammers/bots that try to sneak into ShapeShift discord
2022 July-Dec Moderation Workstream Renewal 3
Ensure that all community meetings are scheduled on the calendar
The Moderation Workstream is successful when you don't notice that it's there.
During the Jan - June 2022 term, the Moderation Workstream has accomplished the
following:
Stopped 21 raids (at the time of this posting)
Banned 922+ bots (at the time of this posting)
Assisted with Education with a new user flow
Sustainability updates to server roles and channels
Updates to Role Selector
Created embeds to improve readability
Benefits
Keeps the discord clear of spammers
Limits the Scammers on server
Drawbacks
Growing member list, growing expense.
Draft Proposal: Fund the product & creative services workstream July-Dec 2022
Abstract
As a product-centric DAO, the Product & Creative Services Workstream is vital to our success. The Workstream is accountable for a number of activities which are critical to the DAO's ability to acquire and retain users, grow the FOX ecosystem, and achieve its mission. This is a proposal to continue funding the Product & Creative Services Workstream's anticipated budget from July- Dec 31 2022.
Motivation
Continuing to fund this workstream will ensure that the ShapeShift DAO can retain the talent that the Workstream has, as we move into the next phase to design and build out our products for market fit, since we just entered the last large step needed for migrating users from Beta.shapeshift.com to the new web app.
Specification
In our last proposal, we outlined a lot of specific goals, and we've included a breakdown of those goals and how we did here: LINK
You can view the top-level roadmap here: LINK
Draft Proposal: Addendum to analytics proposal
This proposal, is actually an Addendum to the passed analytics proposal. The goal is to make the "Alpha" version of the open-source ShapeShift web app with analytics, the default web application.
PROPOSAL DESCRIPTION
Summary:
There is an extreme need for analytics in the product that we're building, and the ability to understand how we're doing in our goals as a DAO, if we are building the right features, and reaching product market fit. After discussion on product and engineering and with the community and other members in the DAO, this proposal was created as an addendum to the original proposal.
Proposal to Re-elect Diggy as Product & Creative Services Workstream Leader
Motivation
This proposal is to be re-elected as Product & Creative Services Workstream leader through the end of June 2022. It's definitely been a fun and challenging role so far — as there's been a lot to work through and processes to figure out, but together with all the talented individuals on the Workstream, I feel that we're off to a really good start. I'd like to continue in the role provided the community agrees. For those who don't yet know about me, please feel free to take a look at my original proposal which outlines my background and my original motivation for applying to the role.
Unlike centralized companies, there is no formal review process established in the DAO. However, I am very open to — and would appreciate feedback, so please let me know where I can improve, and what's working or not working. You can use this form, or provide feedback below in the comment section.
My main goal is to make sure we execute and uphold the vision of the DAO; build out amazing new features and products that bring in revenue; and do so as quickly and efficiently as possible, without sacrificing the user experience. Over the next few months we have a lot of new features that we're planning to prepare and launch on the product side. Check out the roadmap here
Proposal to fund the Product & Creative Services Workstream Jan-June 30 2022
Abstract
As a product-centric DAO, a well-resourced Product & Creative Services Workstream is vital to our success. The Workstream is accountable for a number of activities which are critical to the DAO's ability to delight users, grow the FOX ecosystem, and achieve its mission. This is a proposal to continue funding the Product & Creative Services Workstream's anticipated budget through June 30, 2022.
Motivation
Continuing to fund this workstream will ensure that the ShapeShift DAO can retain the extraordinary talent that the Workstream already has while also ensuring the team can expand and fulfill the growing product, design and UX needs that the DAO's product development and creative requirements demand. The workstream has so far succeeded in hitting their goals, and has completed a large number of projects including the launch of the new responsive Alpha website and successful Yearn integration. We're also working on an updated proposal to implement analytics on an Alpha version of the web app (alpha.shapeshift.com) where new features will be released first. This will enable us to collect and report metrics to the community while still offering a private, analytics-free version of the app on app.shapeshift.com
[Official Ideation Thread] Proposal to create an "Alpha" version of the open-source ShapeShift web app with analytics
Summary:
This is a proposal to create an "Alpha" version of the open-source ShapeShift web app.
The Alpha version will be an "opt-in" first look experimental version of ShapeShift where features will be launched in their infancy for testing and feedback from the community. This version will have analytics and guided user journeys, A/B testing, heatmaps and more (via Pendo), so that the product team can discover pain points, validate assumptions, and gather feedback to improve the experience, before releasing changes to the Private version. This will be a truly opt-in Alpha version, that users will agree to participate in upon entering. No PII data will ever be tracked, in fact, part of the agreement with Pendo is that we are not allowed to track any PII, and if we do they can terminate our account.
The Private version will have no analytics or user tracking of any sort and will contain features that have already been tested and analyzed in the Alpha version.
Motivation:
After a lot of feedback from the community about Analytics in the DAO, a new idea was born. As the Product Workstream, our goal is to make the best user experience possible and create the best products for the success of the DAO! As part of our process we rely on analytics & data to track feature adoption, inform new features or feature updates through data-driven decisions, understand areas of product friction and ensure tight product-market fit. The data helps us answer questions like where are our users navigating? What are/aren't they adopting? Are the users starting a journey and then abandoning at a specific point? What are the points of friction? Does the user have a clear path if something goes wrong?
And more. Therefore, we think that this early, first look Alpha version is critical to our success.
We also feel that by having two versions that are clearly labeled for the users, and the Alpha version being a true "opt-in" experience, there would be no confusion at the user level as to the differences between them.
In centralized ShapeShift, we used a combination of analytical tools to track user data, create user segments, monitor funnels and more. In the DAO, it would save us costs and effort to implement one all-powerful tool like Pendo in the Alpha version. This also makes it more useful for our DAO structure (any team will be able to grab/review data without dependencies on another team). Furthermore, Pendo will give us the ability to create user onboarding journeys, guided feature walk-thrus, a comprehensive user resource section, A/B testing, heatmaps and more—all without any engineering lift.
Specification
Alpha & Private Versions
The Alpha version will simply be a step in the CI/CD pipeline, almost like a staging environment. Once features have been launched, tested, updated and bugs eliminated, it will be pushed to the Private version.
Installation
To install Pendo, it's a snippet of code added to the website.
Maintenance
The user guides, resource center and tooltip walk-thrus will be created and maintained by the Product Workstream. We also will save considerable development/engineering time, as we won't be dependent on engineers to develop, update, or analyze these.
Reviewing Data
Analytics will be easily accessible by all workstreams in the DAO, and as a Product Workstream, we'll share progress and review analytics with the community.
Budget
Pendo is an all-in-one tool that will save us money as we won't have to implement multiple tools to give us the same benefits. The annual cost for integrating it into the Alpha web app is
$36,520.00 annually + $3,400 QuickStart (this will help us get up and running with the guides quickly) and will be paid to Pendo in FOX Tokens!
Benefits
The Alpha version will give us the analytics and user input we need to make the product awesome before pushing it to the Private version.
By using Pendo, we'll have an all-in-one platform for tracking, analyzing, and creating guided user journeys (instead of paying for multiple platforms). We expect the initial setup to take several weeks to get all the guides and the resource center up and running. As mentioned above, all of that will be handled as part of the Product Workstream responsibilities. It will not require engineering efforts.
Retention is an important metric, and one that can be improved by utilizing this approach. We'll be able to take our user experience to the next level, guiding and engaging our users at the right moments, leading to better feature engagement and higher user retention. Without the metrics we would have an extremely difficult time determining where to improve the UX and measuring the success of our product. New feature adoption rates will also be evaluated as a metric to measure success.
Drawbacks
Pendo is not the cheapest solution out there. But, it's an all-inclusive solution where we feel the benefits outweigh the cost (especially if compared to pricing out several different tools that collectively would provide the same benefits). We'd also be committing to an annual plan to get the best pricing.
Vote
If you vote "for" this proposal you are voting to create an ALPHA and PRIVATE version of the new ShapeShift web app. Alpha will contain analytics tool Pendo.
If you vote "against" this proposal, you do not think this is the correct approach for the DAO or that you think there might be a better solution
Proposal to create an "Alpha" version of the open-source ShapeShift web app with analytics
Summary:
This is a proposal to create an "Alpha" version of the open-source ShapeShift web app.
The Alpha version will be an "opt-in" first look experimental version of ShapeShift where features will be launched in their infancy for testing and feedback from the community. This version will have analytics and guided user journeys, A/B testing, heatmaps and more (via Pendo), so that the product team can discover pain points, validate assumptions, and gather feedback to improve the experience, before releasing changes to the Private version. This will be a truly opt-in Alpha version, that users will agree to participate in upon entering. No PII data will ever be tracked, in fact, part of the agreement with Pendo is that we are not allowed to track any PII, and if we do they can terminate our account.
The Private version will have no analytics or user tracking of any sort and will contain features that have already been tested and analyzed in the Alpha version.
Motivation:
After a lot of feedback from the community about Analytics in the DAO, a new idea was born. As the Product Workstream, our goal is to make the best user experience possible and create the best products for the success of the DAO! As part of our process we rely on analytics & data to track feature adoption, inform new features or feature updates through data-driven decisions, understand areas of product friction and ensure tight product-market fit. The data helps us answer questions like where are our users navigating? What are/aren't they adopting? Are the users starting a journey and then abandoning at a specific point? What are the points of friction? Does the user have a clear path if something goes wrong?
And more. Therefore, we think that this early, first look Alpha version is critical to our success.
We also feel that by having two versions that are clearly labeled for the users, and the Alpha version being a true "opt-in" experience, there would be no confusion at the user level as to the differences between them.
In centralized ShapeShift, we used a combination of analytical tools to track user data, create user segments, monitor funnels and more. In the DAO, it would save us costs and effort to implement one all-powerful tool like Pendo in the Alpha version. This also makes it more useful for our DAO structure (any team will be able to grab/review data without dependencies on another team). Furthermore, Pendo will give us the ability to create user onboarding journeys, guided feature walk-thrus, a comprehensive user resource section, A/B testing, heatmaps and more—all without any engineering lift.
Specification
Alpha & Private Versions
The Alpha version will simply be a step in the CI/CD pipeline, almost like a staging environment. Once features have been launched, tested, updated and bugs eliminated, it will be pushed to the Private version.
Installation
To install Pendo, it's a snippet of code added to the website.
Maintenance
The user guides, resource center and tooltip walk-thrus will be created and maintained by the Product Workstream. We also will save considerable development/engineering time, as we won't be dependent on engineers to develop, update, or analyze these.
Reviewing Data
Analytics will be easily accessible by all workstreams in the DAO, and as a Product Workstream, we'll share progress and review analytics with the community.
Budget
Pendo is an all-in-one tool that will save us money as we won't have to implement multiple tools to give us the same benefits. The annual cost for integrating it into the Alpha web app is
$36,520.00 annually + $3,400 QuickStart (this will help us get up and running with the guides quickly) and will be paid to Pendo in FOX Tokens!
Benefits
The Alpha version will give us the analytics and user input we need to make the product awesome before pushing it to the Private version.
By using Pendo, we'll have an all-in-one platform for tracking, analyzing, and creating guided user journeys (instead of paying for multiple platforms). We expect the initial setup to take several weeks to get all the guides and the resource center up and running. As mentioned above, all of that will be handled as part of the Product Workstream responsibilities. It will not require engineering efforts.
Retention is an important metric, and one that can be improved by utilizing this approach. We'll be able to take our user experience to the next level, guiding and engaging our users at the right moments, leading to better feature engagement and higher user retention. Without the metrics we would have an extremely difficult time determining where to improve the UX and measuring the success of our product. New feature adoption rates will also be evaluated as a metric to measure success.
Drawbacks
Pendo is not the cheapest solution out there. But, it's an all-inclusive solution where we feel the benefits outweigh the cost (especially if compared to pricing out several different tools that collectively would provide the same benefits). We'd also be committing to an annual plan to get the best pricing.
Vote
If you vote "for" this proposal you are voting to create an ALPHA and PRIVATE version of the new ShapeShift web app. Alpha will contain analytics tool Pendo
If you vote "against" this proposal, you do not think this is the correct approach for the DAO or that you think there might be a better solution
[Official Ideation Thread] Proposal for Integrating Yat into Shapeshift Wallet
This will serve as the ideation thread on Boardroom for 7 days.
Backstory : Why are we doing ideation here? Boardroom and the Ceramic team have both now confirmed that the ideation room has a critical bug that is preventing from any new threads being made. This governance process is only temporary until the bug is fixed, and has been suggested by Willy and Jon.
Summary
This proposal is for the integration of Yats as a preferred digital address system across the Shapeshift wallet. Instead of users sending digital currency to an address like "0x931d387731bbbcdfsd44345" they could send it to examples like or