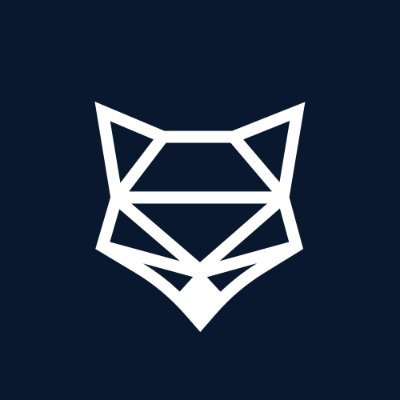 ShapeShift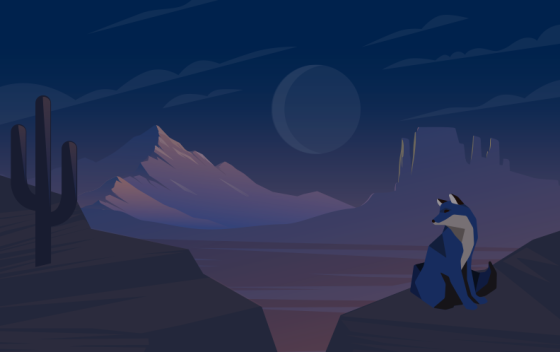 Welcome to the official forum for ShapeShift DAO. Learn more at shapeshift.com
Home
Snapshot
🦊 Meta-Governance
📰 DAO News Room
🏛️ Proposal Discussion
🌊 Workstream Discussion
🚀 Community Lounge
Test
Label
incubation
dao
proposal
community
decentralization
governance
revenue
treasury
ideation
workstream
marketing
globalization
growth
partnership
foxchain
bounty
fox
tokenomics
mission
NEW TOPIC
NEW POLL
About the Special Projects category
Propose and discuss new workstreams or special projects.
A workstream represents a core activity of our project. This includes departments as well as ongoing activities or initiatives (ie. testing).
A special project is a temporary or one-time initiative that is not expected to be ongoing and does not fit into any existing workstreams.
Propose new workstreams in the Meta-Governance category and propose special projects in the Special Projects subcategory.
New workstream or special project proposals should follow this template:
(Replace this first paragraph with a brief description of your new category. This guidance will appear in the category selection area, so try to keep it below 200 characters.)
Use the following paragraphs for a longer description, or to establish category guidelines or rules:
Why should people use this workstream? What is it for?
Idea incubation stage: Investor Relation Workstream Proposal
Brief description: Investor Relation provides real-world job opportunities for ShapeShift DAO communities to attract more knowledgeable and experience season investor to invest their skills, time or money into ShapeShift DAO.
Why should people use this workstream? What is it for?
Consolidate all ShapeShift data into a one-stop center prospectus.
This prospectus will be a place for potential new community members to contemplate whether or not to invest their skills, time, and money into ShapeShift DAO.
New Merch Proposal from Top Drawer Merch
Dear fellow Shapeshift DAO community members, my name is Steve and I am one of the founders of Top Drawer Merch along with my partners Drew and Matt. We are all active members here that fully support Shapeshift and are invested in FOX. Together we run one of the most innovative merchandise/e-commerce management companies in the USA and are based out of Los Angeles, CA. We service some of the world's top musical brands such as Coachella, Snoop Dogg, Kaskade, Illenium, Porter Robinson, and Rufus Du Sol. We also work with some of the most recognized NFT/DeFi projects out there such as Badger DAO, Bored Ape Yacht Club, Gutter Cat Gang, IOTA, and more.
We have a vertically integrated operation that allows our partners to scale their product offering while focusing on their main business. Including part-time staff, we have 70 people working at Top Drawer Merch which provides our partners with elite services across our service offering. We can handle graphic design, web development, NFT's, production, global logistics, pop-ups/trade shows, brand development, marketing, and retail partnerships. We have worked with some iconic corporations such as Warner Bros and DC Comics as well as most major streetwear retailers.
Here is what we propose:
1.) We would create special top quality merchandise that would proudly embody the Shapeshift brand.
2.) We would handle everything from an e-commerce management perspective so it is a turn key operation. The DAO would vote on our top designs and deliver everyone the best products with the winning votes.
3.) 65% of the profit would go back to the DAO
4.) There are no costs associated with our setup so the $8,500 setup fee would no longer be needed. Our goal here is a long term partnership so we would open up all of our professional resources to you right away.
Commission to create 10 "Creatures of Cryptozoology" NFTs for the ShapeShift DAO Treasury
Commission to create 10 "Creatures of Cryptozoology" NFTs for the ShapeShift DAO Treasury
Summary -
My proposal is to create 10 "Creatures of Cryptozoology" crypto animal themed NFTs, creatively telling the history of crypto over the years through these animals.These will be awarded to the ShapeShift DAO treasury for resale/auction as an income potential. A few of the animals I may include are: unicorn, bear whale, honey badger, alpaca, shibu, bear, bull…all the fun animals.
Abstract -
This proposal will include 10 custom animal themed digital art pieces, each individually minted and transferred to the Shapeshift DAO. Each piece will be uniquely its own and share the history of cryptocurrency through these 10 animals. These pieces will be the DAO's to auction off, sell or hold onto as they see fit for the greatest benefit of the DAO.
Motivation -
Incentivize FOX/ETH Uniswap v3 Liquidity with G-UNI
Hey everyone! My name is Dave Liebowitz and I lead growth at Gelato. Today, I saw a tweet from Erik Voorhees about the current landscape of the FOX liquidity mining program in addition to reading that the first round of liquidity mining rewards for Uniswap v2 will end in October. In lei of this, I want to make the ShapeShift community aware of what G-UNI is and how it can improve liquidity concentration for the FOX token.
For those who are not familiar, G-UNI is an easy-to-use, unopinionated framework for Uniswap v3 LPing. From a user-perspective, G-UNI turns Uniswap v3 into v2 again, a G-UNI pool will collectively aggregate everyone's position into one pool and make it both fungible for those who provide liquidity as well as automatically reinvest trading fees earned from said position back into it which compounds returns over time. This will allow pools to be used in traditional farming contracts like those found in v2 and make managing positions easier for the average user.
What I am proposing is a FOX/ETH G-UNI pool to be incentivized in ShapeShift's liquidity mining program
G-UNI is audited and used by projects such as Instadapp and Float for their own liquidity mining schemes which has proven both it's utility and resiliency. Gelato only takes a 1% fee from fees claimed and a transaction fee to recoup the Gelato executor for gas costs on every automated transaction (such as a pool rebalance).
The ShapeShift community can decide how much or how little they want to manage the pool and can decide what ranges they want to incentivize liquidity, under what conditions rebalances occur, what party has control of the G-UNI pool, etc. For example, the community can decide to delegate the "Manager" functionality to a specific smart contract that enables "rebalances" (changing the range of the pool on Uniswap v3) to happen automatically based on any conditions managers deem appropriate.
Recently, Gelato has devised a novel rebalancing mechanism that will likely be utilized for GEL's own liquidity mining program. Essentially, two G-UNI pools of a pair are incentivized and liquidity for each pool expands and contracts based on demand. For example, if there are two FOX/ETH G-UNI pools and FOX moons, the "FOX tracking" pool will automatically expand the tick range of FOX/ETH while the "ETH tracking" pool acts as a backstop in case the price drops again. In theory in the situation mentioned, the liquidity mining program can be built in such a way to incentivize more liquidity to the "FOX tracking" pool which ultimately promotes more capital efficiency. The goal of this G-UNI rebalancing system is to always maintain deep liquidity for a given pair. For more details on this, I encourage everyone to read our developer's technical explanation of G-UNI rebalancing.
The Gelato team will be there to help with the process each step of the way and assist with setting everything up. If the ShapeShift community has any questions or feedback, we would love to hear from you!
Security Worksteam
I'd like to propose that the DAO create a Security workstream. ShapeShift US's existing Security department provides a number of services that would be very nice to have a formalized structure for in the DAO, and I think that having a specific home in the DAO for proposals regarding these types of function is important.
But perhaps more importantly, a DAO is by its very nature exposed to a lot of technical risk, and many of these risks tend to trigger more rapidly than a DAO's native governance cycle can handle. Incident response requires a group of knowledgeable security engineers that the community trusts to act as a contact point and coordinate sensitive tasks effectively, and having a formal Security workstream already set up ahead of time would go a long way towards that goal.
I envision the Security workstream having responsibility for:
Providing architecture and code review from an attacker mindset
Auditing smart contract code, both internal and that of potential partners
Advising on appropriate standards for the protection of sensitive information
Open Source Bounty Work - First Funding
Summary
Fund the Engineering workstream with 200K FOX. Expectation is 100K FOX will be used for Open Source bounty work at the discretion of the workstream. Additional 100K FOX for contingency and other needs.
Abstract
Centralized ShapeShift engineers are hard at work on the first new repo to go open source. Our intent is that this repo will be under active development from both centralized foxes and DAO community developers. We are targeting to make this repo open source by the end of the month. Very shortly thereafter we hope to post bounties for specific pieces of work that we believe are well suited for coders new into ShapeShift. The workstream leader will work with centralized ShapeShift engineers to determine the specific bounties.
Motivation
We (centralized ShapeShift engineers) believe this would be a great way to get open source community involvement as early as possible. This is important to keep excitement around the project and build momentum. It is also a great way to get needed functionality added as quickly as possible.
Workstream Proposal — Internationalization: Laying the Groundwork for the Global Push of FOX
Project to Begin Laying the Groundwork for the Global Push of ShapeShift DAO and FOX Token
Introduction
Blockchain is global. Cryptocurrency is global. The human desire to contribute to something special, and the human mind's creativity is global. At the moment, however, the ShapeShift DAO is only limited to those who understand English.
I've been battling in my head whether to wait for the marketing workstream to get started, but had a realization that the longer we wait, the more potential international contributors we may miss out on. This is simply because of the human psychology and how one may become reluctant to join a group that is already seemingly organized and close-knit. We've all been there — that feeling of being on the fence on whether to join a discussion with a group of people you do not know.
Let me be clear, however: I am not suggesting that the international community should join the DAO by the droves and overwhelm the community — that is quite frankly inefficient and a huge burden because of the language barrier and misinterpretations that may occur. However, I strongly believe in their right to know
Shapeshift Earlier Liquidity provider NFT
Help Shapeshift to immortalize our cutest ambassador !
Shapeshift NFT's for the earlier liquidity providers:
In aims of celebrating that shapeshift decided to finally choose the right path and become fully decentralized some shapeshifters from discord have been dropping some dope ideas!
My proposal: For earlier Liquidity Providers Shapeshift could take a snapshot of every earlier liquidity providers.
Said Snapshot could be used to reward users with FOX and why not? minting some nice fox "genesis liquidity provider NFT's"
I'm aware of the well talented community around so why not immortalizing our cutest ambassador with some rare and limited NFT's?
A contest to bring new well talented NFT's artist in aims of supporting this idea would be also be amazing!
Cheers to the Shapeshift family and shoutout to JonisJon who encouraged me to raise this proposal using the forum.