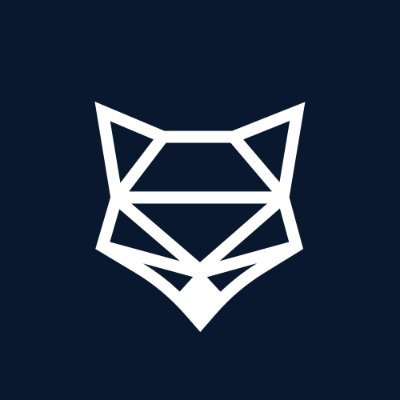 ShapeShift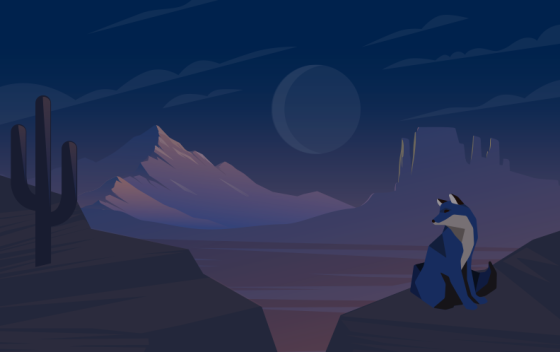 Welcome to the official forum for ShapeShift DAO. Learn more at shapeshift.com
Home
Snapshot
🦊 Meta-Governance
📰 DAO News Room
🏛️ Proposal Discussion
🌊 Workstream Discussion
🚀 Community Lounge
Test
Label
ideation
workstream
dao
proposal
community
tokenomics
revenue
incubation
marketing
decentralization
treasury
governance
partnership
bounty
globalization
growth
mission
foxchain
fox
#🦊 Meta-Governance
•
November 7, 2022
FOX Governance Process
This document is a suggested process for developing and advancing ShapeShift Community Proposals. It is a living document intended to be owned, modified and enforced by the overall community. The FOX Governance process was last updated on March 14, 2022 in accordance with SCP-97.

Governance process tl;dr:
1. Incubation
#🦊 Meta-Governance
•
October 26, 2022
How to link legacy forum history to your Metaforo account
Welcome foxes to our new forum! Follow these instructions to link your history (posts, likes, etc.) from the old forum to your new Metaforo account.
Click Connect in the top right corner (or your name -> my profile if you're already signed in)
Select
#🏛️ Proposal Discussion
•
8 hours ago
(SCP TBD) ShapeShift FOXChain Proposal (Phase 2)

1. Summary - In order to fully decentralize the backend of ShapeShift, it is vital to have a source of reliable, indexed, and decentralized node data for all chains that are supported by the ShapeShift interface. If anyone is going to host decentralized copies of indexed node data, there needs to be an incentivization structure in place to reward them for their work. Now that Phase 1 of the original FOXChain proposal has been completed, this proposal is being put forth to formalize and fund the development of the new chain based on research of Phase 1 (documented here).
We propose to build Arkeo, a proposed new name, to replace the working "FOXChain" name. This new blockchain will be built on the Cosmos-SDK, to solve these problems as has been discussed numerous times in the ShapeShift DAO community since late last year. The purpose of this proposal is to formalize and push forward the development of Arkeo, a very important piece of decentralized infrastructure that will be used both by ShapeShift DAO and the wider crypto world.
#🌊 Workstream Discussion
•
January 28, 2023
DAO What?
Let me clearly state the non intent of hurting feelings or a perception of personal attacks.
Where is the disconnect? What is being missed here?
This convenient silence seems to be a goto when deemed hard to defend. My posts aside and the cherry picking of assumptions frequently employed to avoid dealing with the directly asked questions or the other tactic that I love, I don't understand. The DAO is being suffocated, the point being Pastaghost as do others go out of their way to provide detail and sound points to have it just ignored. If your attention span, stress, or ineptitude to engage on topics that impact the DAO is such a burden, maybe owning or calling yourself a leader of a governance token with the utility of governance isn't the right fit.
#🏛️ Proposal Discussion
•
January 27, 2023
#Partnerships
•
January 20, 2023
Enhancing Shapeshift DAO Operations through DaoLens DAO Manager
Basic Details:
Project Name: DaoLens DAO Manager
Team Name:
#🌊 Workstream Discussion
•
January 16, 2023
Decisions out of fear VS logic
Hello ShapeShift DAO it is that time again and the race to the bottom is still in full effect. With WorkStream renewals starting, who will be left standing as contributors?
Given that "Fear" is a common motivator and many make decisions based on emotions, this is a frequent pitfall of "leaders". Compound this in an environment where the bait has been taken and you get a "feeding frenzy" of, I follow suit or I am a target. This can become overwhelming without experience, the confidence of value, ability or, misinterpretation of compensation. Once this cycle is established on a larger scale it becomes harder to revert because fear grows and now it is a me VS them mentality.
I am sorry to say but the DAO is very ripe for this, yes we are in a "BEAR market", yes we are not leveraged safely with treasury stable coins, diversified with different treasury assets, don't generate enough income or inflows of assets, or positioned with a large user base that we can rely on, and yes fear is very present both privately and publicly within the DAO.
#Partnerships
•
January 3, 2023
Collab.
Hi guys,
Good day & Happy new year,
We are offering WL for your community, if interested DM us on Twitter (@metavixio) from your official Twitter account only!
#Product (features & roadmap)
•
December 26, 2022
Secure your Digital Assets
Hello,
I am Aakash and I work for https://CryptoLegacy.ai a Digital Legacy Platform that's currently in stealth mode.
#🏛️ Proposal Discussion
•
December 9, 2022
SCP TBD - Deposit $3500 of MPS/USDC liquidity to increase Rev Share %
Summary: Deposit $3500 of liquidity into the Mt. Pelerin Liquidity pool in order to earn an extra 35% of revenue on each purchase through Mt. Pelerin On-Ramp.
Abstract: This would allow for the DAO to earn from the current 15% of all fees on purchases through Mt. Pelerin to 50%. The focus on the DAO currently increasing MAU which should ultimately drive more revenues through using features like onramps like Mt. Pelerin. We tried to get the 50% rev share without the staking of $3500 worth of MPS/USDC, but were ultimately declined but were told we could get the same boost if we deposited into the pool.
Link to the Referral Program - https://www.mtpelerin.com/invite?utm_source=mailchimp&utm_medium=email&utm_campaign=referral-newsletter-en&utm_content=cta