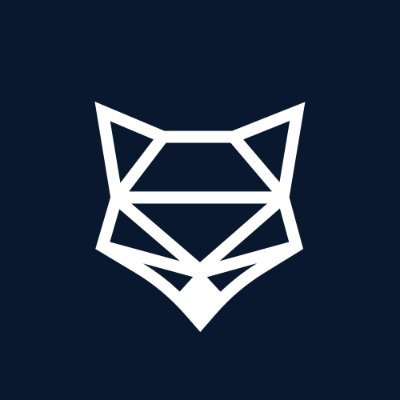 ShapeShift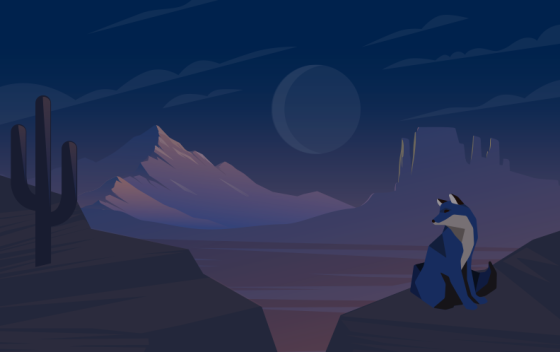 Welcome to the official forum for ShapeShift DAO. Learn more at shapeshift.com
Home
Snapshot
🦊 Meta-Governance
📰 DAO News Room
🏛️ Proposal Discussion
🌊 Workstream Discussion
🚀 Community Lounge
Test
Label
ideation
workstream
dao
proposal
community
tokenomics
revenue
incubation
marketing
decentralization
treasury
governance
partnership
bounty
globalization
growth
mission
foxchain
fox
#🏛️ Proposal Discussion
•
January 5, 2023
[Ideation] SCP-121: Roadmap Proposal Jan - Mar 31, 2023
#🏛️ Proposal Discussion
•
December 21, 2022
Incubation Post [SCP-TBD] Roadmap Proposal Jan - Mar 31, 2023
Summary
This is a proposal for Phase 1 of the roadmap for the ShapeShift DAO as reviewed, debated and discussed over several community calls and at the DAO WOW. This Phase is through March 31, 2023. (Another proposal for Phase 2, will be brought forward ahead of the completion of Phase 1.) This roadmap includes plans to add new features and additional chains to the ShapeShift platform.
Right now there exists a large void in the industry, for users who already use Ethereum (or other EVMs) and Cosmos zones. Integrating both EVM chains and Cosmos zones to our app puts ShapeShift in a unique position to attract users by being the best place to view and interact with Multiple chains including EVM and Cosmos Zones; and view their defi positions across them all.
#🦊 Meta-Governance
•
April 15, 2022
ShapeShift Vision, Mission, and Values
Vision:
We envision a borderless financial system built on open, decentralized protocols.
Mission:
We shall be the pathway into this borderless financial system; an open-source, multi-chain, self-custody crypto platform enabling billions to achieve financial sovereignty.
Values:
#Engineering
•
March 25, 2022
[SCP-70] Infrastructure Budget Proposal Addendum
Objective:
Extend funding for the relationship with TaxiStake, such that the Shapeshift DAO may continue to independently operate its own infrastructure via the TaxiStake relationship so long as both parties see fit.
Abstract:
Currently, the Shapeshift DAO leverages a cloud provider account supplied by TaxiStake in order to operate the primary instance of Unchained, which is the blockchain indexing platform used to power the Shapeshift v2 web application. Since February 24, 2022, the Taxistake Unchained instance has served 99% of all Production Unchained traffic (these endpoints are occasionally cut back and forth between the Fox Foundation-controlled Unchained instance when it is prudent to avoid disruption to service, i.e. major maintenance operations to one cluster or the other). The terms of the first iteration of the infrastructure budget proposal, passed earlier this year, are expiring, and a new arrangement needs to be established with some adjustments provided by the wisdom that experience has provided over the last few months. Perhaps most significantly, a scalable, more flexible reimbursement model needs to be implemented in order to allow both parties to respond organically to increases in cost as additional blockchain integrations are added over time.
Specification:
The tenets of the original governance proposal are outlined here:
#English
•
February 3, 2022
Visions and Values Contributor Collaboration
The DAO is a few meetings into our Visions and Values workshop where we are discovering and defining our collective vision and values of the DAO.
This is designed to be asynchronous in collaboration and moire value is added by more perspectives contributing to the board.
Here are updates to the step we are on and how you can participate:
he more comments we get, and the more foxes that come to the next meeting Monday at 4PM MST, the more representative the vision we reveal will be. Thanks in advance for your input and insight!
Go to the link below
Go to the "Step 2" box
Add more "Thrive statements" - you'll catch the drift by following steps 1 & 2
#🌊 Workstream Discussion
•
September 16, 2021
Unification Proposal Detail
Proposal Details
This is intended as an additional forum post that will help discuss and open additional communication on the Unification Workstream Proposal.
Reasoning for this proposal
#🌊 Workstream Discussion
•
September 6, 2021
Video #1: Welcome to the ShapeShift Discord
We are kicking off the first video to help onboard and provide some guard-rails for new users coming into the ShapeShift Discord. And sometimes the most difficult questions are the simplest… such as "What is the purpose of the ShapeShift Discord?"
I could use some thoughts on what you think are the high level functions of the Discord. I've put my first attempt below, but I would love some more thoughts from the community.
Welcome to the ShapeShift Discord server, a place where we:
Foster a sense of community for ShapeShift and the FOX token.
Provide a unified virtual location for meetings, work discussions and community chat.
Share information on upcoming events, proposal discussions and governance.
#🦊 Meta-Governance
•
August 29, 2021
Community Structure/Support [Funding Proposal 1]
(Summary) This proposal allocates budget to the Marketing Workstream, Marley | Shapeshift, Giantkin, and Hunt.
(Abstract) + (Specification) The purpose of this proposal is to fund three special projects as well as a workstream; this includes the funding of:
Marley | Shapeshift - 3,500 USD in FOX, funding the use of OBS + Cloud. This provides the DAO with an ability to provide professional quality content across a range of platforms, including but not limited to youtube, vimeo, twitch, and
#Special Projects
•
August 20, 2021
Workstream Proposal — Internationalization: Laying the Groundwork for the Global Push of FOX
Project to Begin Laying the Groundwork for the Global Push of ShapeShift DAO and FOX Token
Introduction
Blockchain is global. Cryptocurrency is global. The human desire to contribute to something special, and the human mind's creativity is global. At the moment, however, the ShapeShift DAO is only limited to those who understand English.
I've been battling in my head whether to wait for the marketing workstream to get started, but had a realization that the longer we wait, the more potential international contributors we may miss out on. This is simply because of the human psychology and how one may become reluctant to join a group that is already seemingly organized and close-knit. We've all been there — that feeling of being on the fence on whether to join a discussion with a group of people you do not know.
Let me be clear, however: I am not suggesting that the international community should join the DAO by the droves and overwhelm the community — that is quite frankly inefficient and a huge burden because of the language barrier and misinterpretations that may occur. However, I strongly believe in their right to know
#FOX Tokenomics
•
August 20, 2021
[Discussion] How to Leverage the FOX Economy and Community
At the moment, the FOX token value comes mostly from its LP programs and DeFi endeavors. I am a strong believer in the utility value of a token. ETH 2.0 will eventually come, although the process has been painful and lengthy to watch. But sooner or later, the FOX gas cashback will no longer be necessary, and users will have no real incentive to use the ShapeShift platform unless there are new very enticing value-adds for the token. (Although I hear that some awesome things are going to be open-sourced soon, so definitely excited to see that!)
I'm also a huge believer in diversification. At the moment all the talk seems to be around financial diversification. This whole time I've been thinking, why isn't anyone talking about value-adding diversification?
Ultimately, value provided by the token always outshadows value provided by staking or depending on third party DeFi programs.
Outside of my main job and my participation in the DAO, I'm currently in several other projects, which I truthfully wanted to leverage the DAO for the benefits it could bring me, and of course ultimately help grow the DAO's treasury as well as increase token demand.
As I am preparing to launch a NFT mint/marketplace specifically targeted towards subreddits and communities that may not be very well versed in crypto to make it easy for them to get in the NFT craze, I thought to myself, how can this benefit FOX? How can FOX help this project? Because it shouldn't be a one-way relationship, right? I mean, maybe discounted prices for FOX holders? Staked FOX needed for free minting? There's a million ways I guess, but it's a one-way relationship.
Same goes with my endeavors with game3.js – As we are converting old HTML5 games into tokenized, revamped games with NFTs, in-store purchases, etc., I kept thinking about ways to integrate FOX and leverage the community of the DAO. And yet again, I am at a brick wall. Why use FOX when we can create our own token and use Polygon or xDai which are much more suited for these types of things at the moment?
After a couple years in AI and dataset training, I saw the huge growing demand for residential and mobile proxies. While we're still working out the kinks, we have a PoC (without blockchain, but the feasability) successfully run where people can rent proxies P2P instead of paying one of the 5 corporations that are controlling the enterprise proxy market. This system requires masternodes and resource providers, so that takes FOX out of the equation.
I've been waiting for a discussion on getting FOX on xDai (with liquidity) and Polygon, then maybe it would make more sense. But it seems everyone is too knee-deep and crazed over the DeFi world that they fail to realize that the utility function of a token is one of the main drivers of price, not the LP programs.
I truly believe in the vision, I will continue to contribute, and I will forever cheer for FOX. But if we want to really drive up demand for the token, we need new utilities, fast. Admittedly this DeFi revolution came as a sort of "whoah" moment for me as I missed out on its growth, so I may be biased. But relying the future of ShapeShift on the success and continuation of the DeFi world is, in my humble opinion, dangerous and foolish. Just like forking a coin and changing one line and rebranding it as something new, just like investing tens of thousands of dollars on now useless masternodes, just like relying on ICOs and then IEOs to 100x your wealth, sooner or later, the cryptosphere will evolve and change. I'm not saying DeFi will be gone or unprofitable, but there the landscape will look different in another 3 years.
And this ShapeShift Foundation that is to be formed soon – we have almost no idea what it is, how powerful it will be, and who the 12 members will be and and their roles/duties. Will ShapeShift be a "true DAO" with this foundation? We don't know yet, cause we don't know what it is.
So, how do we create an ecosystem where developers or projects can truly build on top of FOX? Does it even make sense? Would FOX support proposals that are not built with FOX embedded into its design somehow? If so, what would be the best way to mutually benefit? These are all sincere questions I am asking. Both for selfish reasons, as well as for reasons that concern me about FOX's current value proposition.
edit: and now you can see why I only sleep two or three times a week