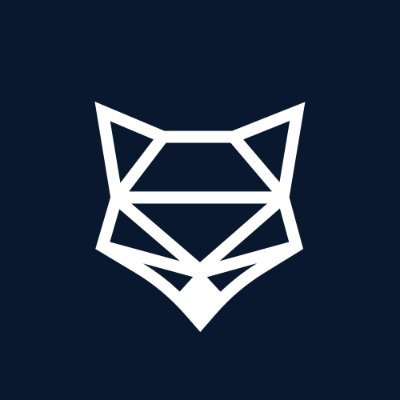 ShapeShift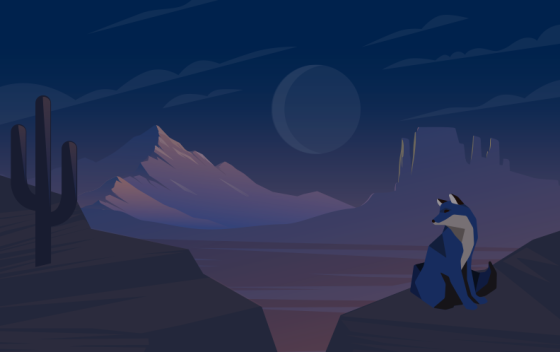 Welcome to the official forum for ShapeShift DAO. Learn more at shapeshift.com
Home
Snapshot
🦊 Meta-Governance
📰 DAO News Room
🏛️ Proposal Discussion
🌊 Workstream Discussion
🚀 Community Lounge
Test
Label
ideation
workstream
dao
proposal
community
tokenomics
revenue
incubation
marketing
decentralization
treasury
governance
partnership
bounty
globalization
growth
mission
foxchain
fox
#Partnerships
•
January 20, 2023
Enhancing Shapeshift DAO Operations through DaoLens DAO Manager
Basic Details:
Project Name: DaoLens DAO Manager
Team Name:
#🏛️ Proposal Discussion
•
June 16, 2022
[SCP-TBD ]- Luna2 bounty to integrate into app.ShapeShift.com
Luna2 (aka phoenix-1 chain), was launched May 28th as a response to the debacle that happened with UST in May. The DAO now has a LUNA2 validator. It would be helpful to integrate it into the ShapeShift platform while the airdrop is still fresh for everyone. LUNA is trending (maybe for the wrong reasons) but the user experience is fragmented. ShapeShift has an opportunity to provide a delightful user experience for this new chain. Air dropped tokens remain locked and vesting for 6 months to 5 years, so delegation of these locked tokens is a potential, sticky revenue opportunity for the DAO. Terra2 already has about a $1.5 billon market cap with trading volume peaking at ~$1.5 billion on May 31st. Terra price today, LUNA to USD live, marketcap and chart | CoinMarketCap
With the work near completed on the Osmosis integration, staking (including re-delegation), send and receive integration for LUNA2 should be a small lift. It might be faster to another provider's nodes instead of rolling it into unchained. I'm not sure and would want feedback on this from Engineering.
Trading of LUNA2 should be enabled on Osmosis soon so trading is not required for this bounty.
I do not think this should detract from the core engineering roadmap, so I am proposing a FOX bounty to integrate LUNA2 outside of the regular engineering roadmap. There are also a lot of stranded Terra developers who we could try to attract to work for the ShapeShift DAO.
Time is of the essence for this to be relevant. I would suggest a decaying bounty; as in, if completed in 1 month, the team would receive 100% of the bounty, decaying by 30% per month.

Poll for size of bounty:
#🏛️ Proposal Discussion
•
May 27, 2022
[SCP-TBD] Pre-Proposal Polls for the IBC Auto Compounding Integration
#🚀 Community Lounge
•
May 22, 2022
Discussion: Partial refund request on bounties I fund
Greetings DAOernauts,
Recently we completed the FOXy Bounty:
BOUNTY: $120,000 + 300,000 FOX for FOXy (aka sFOX) by Mar 22nd - #24 by Beorn - Engineering - ShapeShift DAO
This was funded with my own money, as have been several other bounties.
I do this both to be a benevolent participant, but also because I have a strong interest in ShapeShift and FOX's long term success.
I'd like to keep doing this, and I'd like it to be sustainable.
To this end, after a bounty is complete, I plan to sometimes ask the DAO for a partial refund of what I spent on it. This helps me in two ways:
It makes the initiatives more sustainable since the DAO is covering part of the cost. Thus, I'll do more of them.
It gives me some honest community feedback. If my requests for reimbursement are voted down, then likely the DAO didn't love the initiative I bountied, or how it was executed, or just thought it was a bad use of resources. I want
#Engineering
•
May 22, 2022
BOUNTY: 25K FOX for the direct implementation of the Cosmos/IBC Auto-Compound Tool on ShapeShift App by July 1st
Abstract:
For the past month or so, foxfrens.com has been providing an auto-compounding tool for Cosmosverse stakers which directly benefits the DAO through higher delegation rates and faster growth in voting power.
A higher level overview of the tool can be found in the original thread.
Now that Cosmos SDK 0.44, which introduced the authz module, has been tested for a considerable amount of time, and the Cosmos team seems confident in the security of the authz module, I believe we too can feel confident.
The compounding tool has – without a reasonable doubt – has been responsible for the exponential growth in the number of ShapeShift Umee delegators. Over time, especially as the number of delegations grow and the assets staked are compounded, this tool will be responsible for higher revenue rates coming from our Cosmos, Osmosis, Umee, Juno, and future validators.
This feature should be integrated with ShapeShift because it would be foolish not to. With compounded rewards, simple mathematics guarantee higher return rates for the delegators, which ultimately encourages all users to delegate/redelegate to the ShapeShift DAO validators.
#Engineering
•
May 9, 2022
BOUNTY: $10,000 to integrate to Unstoppable Domains Resolution API by June 15th, 2022
Abstract:
Unstoppable Domains is proposing that Shapeshift integrate to the UD/Alchemy Resolution API - This is the easiest integration due to the standardization and multi-language compatibility of REST APIs. More info here: Link
Proposal:
[Shapeshift Free Domain Drop + Resolution + Partnership Proposal ]
(Shapeshift Free Domain Drop + Resolution + Partnership Proposal - Google Slides)
What Is It?
Wallet integration enables a human-readable domain name (e.g. "brad.crypto") to be converted to a crypto address.
Integrating domain resolution produces a simplified CX for crypto users. A user can send BTC to brad.crypto and it will go to Brad's BTC address. Similarly a user can send ETH to brad.crypto and will go to Brad's ETH address. Shapeshift <> UD Free Domain Drop/Resolution Integration
#Engineering
•
April 15, 2022
BOUNTY: $120,000 + 300,000 FOX for FOXy (aka sFOX) by Mar 22nd
sFOX (aka FOXy) Bounty
GM foxes, let's kick this new year off with a new bounty
Background
To bring value to ShapeShift platform users and FOX holders, I am posting a bounty (from personal funds, not paid by DAO) for the development of "sFOX," which has been discussed among the community over the past several weeks.
"sFOX" is short for "staked FOX", and we've also been considering "FOXy" (for FOX Yield) as an alternative. For this post, we'll just use the term sFOX to keep it simple.
sFOX is an ERC20 rebasing token that is redeemable 1:1 with FOX tokens
#Engineering
•
April 6, 2022
BOUNTY: 20,000 FOX for UI/UX Design (no code) of "FOX Page" by April 30
Abstract
The FOX token is central to ShapeShift's open-source platform, yet today it's treated like all other assets: it only has a boilerplate Asset Page. Users of the platform don't have much of a way to experience their FOX token.
This bounty is for the UI/UX work (no engineering yet) to design a "FOX Page." It will be the primary way for users to interact with FOX tokens and learn about its super powers. If Product Approves, it will sit as a top-level nav link.


What feature is being bountied?
#Engineering
•
October 20, 2021
BOUNTY: $75,000 + 100k FOX for WebV2 by Nov 18
Hello ShapeShift DAO Community!
Time to start building the bounty muscle. I've decided to post a bounty (with my own funds, not the DAO's). It's aimed at the Engineering Workstream for delivery of the "ShapeShift WebV2". This is the name we've been using for the open-source version of the new web platform.
The components of this platform exist here:
ShapeShift · GitHub
It is critical that we get this new version of ShapeShift in the hands of customers. The Engineering Workstream has been diligently preparing the foundations of this new platform to be robust and composable, and now I'd like to offer a significant financial incentive to have it shipped to users by a specific date. Obviously, this is in all of our interests as FOX holders.
I'm posting details about this bounty publicly, even though it is not available to people outside the Engineering Workstream. This is purely for transparency, so that everyone knows it's happening. As a DAO, I want your eyes on this bounty and on the work that results from it.
Once this WebV2 is live, we can start issuing more bounties that are truly available to anyone to work on (whether the Eng. Workstream or any other team or individual).
###########
Bounty Name: Make ShapeShift WebV2 Live
Bounty Amount: $75,000 USDC + 100,000 FOX