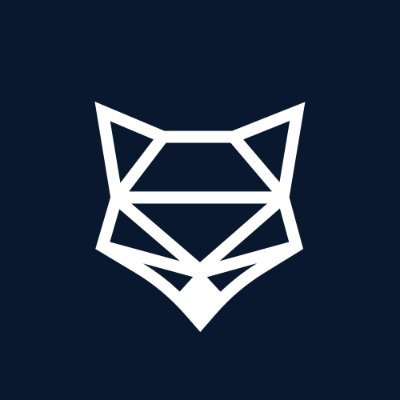 ShapeShift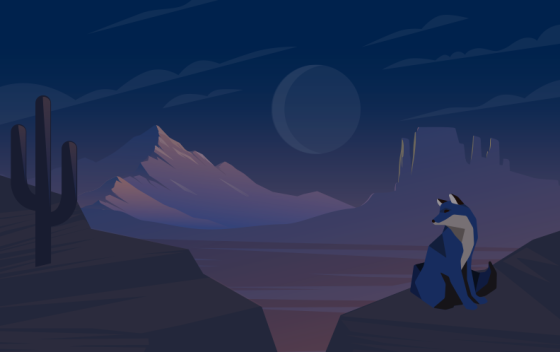 Welcome to the official forum for ShapeShift DAO. Learn more at shapeshift.com
Home
Snapshot
🦊 Meta-Governance
📰 DAO News Room
🏛️ Proposal Discussion
🌊 Workstream Discussion
🚀 Community Lounge
Test
Label
ideation
workstream
dao
proposal
community
tokenomics
revenue
incubation
marketing
decentralization
treasury
governance
partnership
bounty
globalization
growth
mission
foxchain
fox
#🦊 Meta-Governance
•
October 26, 2022
How to link legacy forum history to your Metaforo account
Welcome foxes to our new forum! Follow these instructions to link your history (posts, likes, etc.) from the old forum to your new Metaforo account.
Click Connect in the top right corner (or your name -> my profile if you're already signed in)
Select
#🏛️ Proposal Discussion
•
7 hours ago
(SCP TBD) ShapeShift FOXChain Proposal (Phase 2)

1. Summary - In order to fully decentralize the backend of ShapeShift, it is vital to have a source of reliable, indexed, and decentralized node data for all chains that are supported by the ShapeShift interface. If anyone is going to host decentralized copies of indexed node data, there needs to be an incentivization structure in place to reward them for their work. Now that Phase 1 of the original FOXChain proposal has been completed, this proposal is being put forth to formalize and fund the development of the new chain based on research of Phase 1 (documented here).
We propose to build Arkeo, a proposed new name, to replace the working "FOXChain" name. This new blockchain will be built on the Cosmos-SDK, to solve these problems as has been discussed numerous times in the ShapeShift DAO community since late last year. The purpose of this proposal is to formalize and push forward the development of Arkeo, a very important piece of decentralized infrastructure that will be used both by ShapeShift DAO and the wider crypto world.
Vote poll gating
Testing the gating powers.
10fox gating vote.
#🚀 Community Lounge
•
December 9, 2022
ShapeShift now has a Common Ground
What's Common Ground?
Common Ground is the chat platform that makes communities stronger, creates new ways of working and collaborating, and unlocks the power of web3. - https://www.commonground.cg/

In other words, Common Ground building a Web3 alternative to Discord. I met their founder, Marta, at Devcon, and she kindly invited ShapeShift to participate in their alpha.
We've created a Common Ground space for the DAO that you can join through this link: https://app.commonground.cg/community/BShmrAGNey?ref=TsCyMhttu
#🏛️ Proposal Discussion
•
November 16, 2022
[SCP-TBD] Handover of account ownership and administration to the DAO
Summary
The Fox Foundation currently administers several accounts on behalf of the DAO. Where possible, the Foundation would like to turn these accounts over to be fully controlled by trusted DAO members. This will not impact billing in any manner, but will be a step toward moving the DAO towards retaining more control of the related accounts and the Foundation relinquishing control and responsibilities.
Abstract
#🏛️ Proposal Discussion
•
January 26, 2022
[SCP-57] Create the FOXCHAIN Workstream with @mperklin as Workstream Leader
1. Summary
In order to fully decentralize the backend of ShapeShift it is vital to have a source of reliable, indexed, and decentralized node data for all chains that are supported by the ShapeShift interface. If anyone is going to host decentralized copies of indexed node data, there needs to be an incentivisation structure in place to reward them for their work.
FOXChain, a purpose-built blockchain built on the cosmos SDK, has been proposed to solve both problems and has been discussed numerous times in the ShapeShift DAO community over the last 45 days. The purpose of this proposal is to formalize and fund the next steps of the development of this important piece of decentralized infrastructure.
2. Abstract
This proposal outlines the first phase of necessary actions to be taken in order to make FOXCHAIN a reality. This first phase will fund the following deliverables to the ShapeShift DAO community:
A technical scope document, including engineering requirements for FOXChain as well as any necessary diagrams and supporting documentation
#🏛️ Proposal Discussion
•
January 17, 2022
Create the FOXCHAIN Workstream with @mperklin as Workstream Leader
1. Summary
In order to fully decentralize the backend of ShapeShift it is vital to have a source of reliable, indexed, and decentralized node data for all chains that are supported by the ShapeShift interface. If anyone is going to host decentralized copies of indexed node data, there needs to be an incentivisation structure in place to reward them for their work.
FOXChain, a purpose-built blockchain built on the cosmos SDK, has been proposed to solve both problems and has been discussed numerous times in the ShapeShift DAO community over the last 45 days. The purpose of this proposal is to formalize and fund the next steps of the development of this important piece of decentralized infrastructure.
2. Abstract
This proposal outlines the first phase of necessary actions to be taken in order to make FOXCHAIN a reality. This first phase will fund the following deliverables to the ShapeShift DAO community:
A technical scope document, including engineering requirements for FOXChain as well as any necessary diagrams and supporting documentation