BOUNTY: $120,000 + 300,000 FOX for FOXy (aka sFOX) by Mar 22nd
sFOX (aka FOXy) Bounty
GM foxes, let's kick this new year off with a new bounty 🚀
Background
To bring value to ShapeShift platform users and FOX holders, I am posting a bounty (from personal funds, not paid by DAO) for the development of "sFOX," which has been discussed among the community over the past several weeks.
"sFOX" is short for "staked FOX", and we've also been considering "FOXy" (for FOX Yield) as an alternative. For this post, we'll just use the term sFOX to keep it simple.
sFOX is an ERC20 rebasing token that is redeemable 1:1 with FOX tokens
sFOX is granted to any user who stakes their FOX in the sFOX Contract. A user's sFOX grows in quantity through rebasing. The revenue that pays for this rebasing comes not only from revenues generated by ShapeShift DAO, but also from any set of arbitrary defi yield strategies that ShapeShift DAO has decided to engage in with the staked FOX.
The vision of sFOX:
Multiple revenue streams of the DAO will acquire FOX from the open market
FOX will be disseminated to holders of sFOX, causing sFOX to generate yield
From the user's perspective, she can click a "stake FOX" button displayed next to her FOX balance in the ShapeShift platform. Upon doing so, her FOX is swapped with sFOX. The sFOX thereafter ticks up in quantity over time.
While we envision sFOX to incorporate many yield strategies in the future, this bounty focuses on building out a basic functional version of sFOX, which contemplates only a single yield strategy: the depositing of FOX into the Tokemak Reactor, which yields in the range of 20-40% annually.
If executed well, sFOX isn't an ancillary feature of FOX tokens and the ShapeShift platform; rather, it becomes the central economic reason to hold FOX.
Bounty Specifications
Bounty Name: sFOX Bounty
Bounty Creator: Erik Voorhees
Bounty Amount (if completed March 31): $120,000 USDC + 300,000 FOX
Bounty Amount (if completed April 7): $85,000 USDC + 200,000 FOX
Bounty Amount (if completed April 14): $75,000 USDC + 150,000 FOX*
*If bounty isn't achieved by April 14, the amount is reduced by 5% per day.
Audit Funds: In addition to the above bounties, a further $30k will be paid by Erik towards the Solidity audit. Any cost above that needs to come out of the bounty amount.
Paid On Completion to: Bounty Hunter (TBD), to be allocated among contributors at Bounty Hunter's sole discretion, however preferred.
Bounty Deadline: March 31, April 7, April 14th depending on bounty amount.
Payment of the bounty remains at Erik's sole discretion regarding the successful execution of the above terms.
IF YOU ARE INTERESTED IN THIS BOUNTY, POST A RESPONSE IN THIS THREAD ASAP. BOUNTY HUNTER WILL BE CHOSEN BY SUNDAY JAN 9TH EVENING MST.
**
Scope/Requirements: (click here)
A functional V1 of sFOX must be live in production in app.shapeshift.com, usable by the public, with Solidity code having at least 99% test coverage, and the UI having attractive design, and minimal bugs.
All code must be open-source, published at ShapeShift · GitHub
Launch sign-off from: Diggy, joshf, 0xdef1cafe, 0xean, MrNerdHair, Tyler, and evoorhees.
All Solidity contracts must pass 3rd party audit, medium and high risk issues resolved.
Three Constituent Components
Solidity Smart Contracts
Creation of sFOX, an ERC20 token that schedules rebases from additional FOX being introduced to the system by the DAO.
Ability to deposit FOX and mint sFOX
Mechanism to deposit FOX into tokemak reactor from user deposits and additional FOX (compounding) earned.
Ability to claim tokemak rewards by privileged address (the DAO)
Users can request the withdrawal of FOX that will facilitate the same request with tokemak and once the tokemak Cycle ends allow for users to withdraw their funds turning sFOX back into FOX.
Create a liquidity reserve fund that allows for immediate withdrawal of FOX for sFOX (without scheduling). When a user selects this option, they will be penalized X% of their fox that goes back into the liquidity reserve. Users can only access this option when the reserve is funded. Depositors into this reserve will receive lrFOX tokens that represent their ownership of the reserve and which grows in redeemable FOX value as the reserve grows from exits.
*Consider using the EIP-4626 standard
Front-end integration with app.shapeshift.com
User can easily receive sFOX by either:

clicking "Stake FOX" button on FOX asset page
Staking FOX through flow on Earn tab

User can reverse position back to FOX through either flow
User sees sFOX balance increase periodically
UI and Design
Attractive and clean UI for users to learn about sFOX, acquire it, see the yield they're earning, and convert back to FOX.
Text should be minimal, use tooltips where appropriate
Clicks and steps should be minimal
Focus on the sFOX asset which increases over time, rather than the behind the scenes yield strategies.
Provide a way for the power users to learn basics of the strategies if they explicitly seek out that info.


Resources: (click here)
Primary Technical Contact:
0xean (Head of Technology at Fox Foundation)
Scoping document from 0xean:
sFOX Project - Google Docs
Preliminary Code
GitHub - shapeshift/foxy: Rebasing rewards for FOX staking
EIP-4626 Standard
EIPs/eip-4626.md at 98d9490dd7c3acf4908bfa7837de607ea34b09e9 · ethereum/EIPs · GitHub

END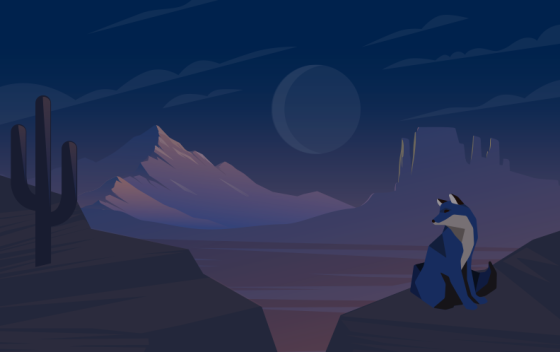 Welcome to the official forum for ShapeShift DAO. Learn more at shapeshift.com
Pinned in Home
How to link legacy forum history to your Metaforo account
Anonymous Feedback Submission Form
Pinned in Engineering
About the Engineering category