Discussion: Partial refund request on bounties I fund
Greetings DAOernauts,
Recently we completed the FOXy Bounty:
BOUNTY: $120,000 + 300,000 FOX for FOXy (aka sFOX) by Mar 22nd - #24 by Beorn - Engineering - ShapeShift DAO
This was funded with my own money, as have been several other bounties.
I do this both to be a benevolent participant, but also because I have a strong interest in ShapeShift and FOX's long term success.
I'd like to keep doing this, and I'd like it to be sustainable.
To this end, after a bounty is complete, I plan to sometimes ask the DAO for a partial refund of what I spent on it. This helps me in two ways:
It makes the initiatives more sustainable since the DAO is covering part of the cost. Thus, I'll do more of them.
It gives me some honest community feedback. If my requests for reimbursement are voted down, then likely the DAO didn't love the initiative I bountied, or how it was executed, or just thought it was a bad use of resources. I want this feedback.
By putting up the money first, and then getting a feature built and launched, it gives me the opportunity to put my money where my mouth is and actually deliver before asking the DAO to pay a penny.
Stated differently, it lets me stake my own capital on an idea, and then the DAO has the opportunity to subsidize it (or not) only after delivery. I like this model.
So, this FOXy bounty is my initial attempt to ask the DAO for a partial refund/subsidy of the costs. Here, I'm going to ask for 50% of the cost to be reimbursed to me.
Amount I spent on this bounty: $150k USDC + 300,000 FOX
My ask of the DAO: $75k USDC + 150,000 FOX
Three important points:
It is perfectly acceptable for the DAO to vote no on this. I will take that feedback, and it will change how and to what extent I self-fund bounties in the future.
I will always abstain from voting on whether to repay myself, for obvious reasons.
Whenever I'm repaid in this manner, the funds will always go into future bounties for the DAO. I'll always keep this capital rolling forward into new initiatives.
So, before this goes to formal vote, I wanted to post here on the forum and just get feedback/comments from the community.
Does this model make sense? Do you like the incentives or not?
Thanks for your thoughts!
More From ShapeShift
FOX Governance Process
How to link legacy forum history to your Metaforo account
How to link legacy forum history to your Metaforo account
Anonymous Feedback Submission Form
Anonymous Feedback Submission Form
Hello!
About the 🚀 Community Lounge category
About the 🚀 Community Lounge category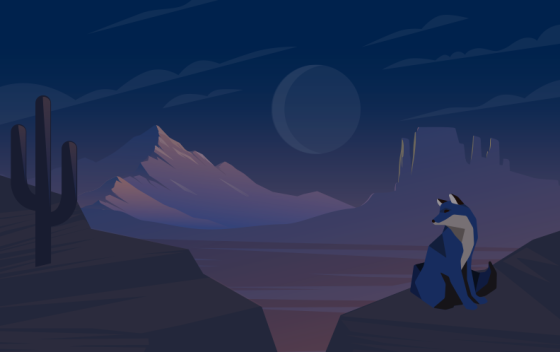 Welcome to the official forum for ShapeShift DAO. Learn more at shapeshift.com