Do we want to extend the FOX Regen Farm?
On October, 2nd the rewards program of the FOX Regen Farm will run out. We should decide whether we want to extend the FOX-HNY Regen Farm, create a new one or stop incentivizing FOX liquidity on Gnosis.
I tried to keep it short and sweet. So let's dig in…
What are Regen Farms?
In a nutshell, Regen Farms is a liquidity mining solution that Giveth created to get deep liquidity after its airdrop & keep token holders invested on the long run by streaming the rewards over the next 5 years. Soon after, actually noted that this would be a sweet tool for other DAOs like Shapeshift. That's how Shapeshift became the first DAO to create a Regen Farm 🙂
Key benefits of Regen Farms:
Gain liquidity by rewarding liquidity providers for providing liquidity in FOX and another token of your choice, aligning the incentives of token holders and the DAO.
Streaming rewards. This favors liquidity providers that want to be exposed to FOX in the long term & keep them invested in the DAO in the long run by streaming the rewards over a period of time (you choose the length up to December 2026). This also mitigates sell pressure for FOX.
Ready-made UI/UX & development support. All Shapeshift has to do is decide the parameters, supply the reward tokens & be in the loop in coordination with our team.
Where are we now?
FOX token-holders on Gnosis Chain have been growing steadily since last year. Currently, there is $286,624 USD in FOX liquidity on HoneySwap. FOX has grown steadily in Gnosis chain, reaching a circulating supply of 7,930,246.57 xFOX on 08/24/22 and 1115 token holders. Find here other relevant stats.


Despite market conditions, growth has not trembled and the trend is to continue going up.
So, what are the options?
Don't extend the program.
This would have no cost for Shapeshift. However, we might see some people pulling off liquidity and in a worst-case scenario, less liquidity could be combined with sell pressure affecting the FOX price, as well as, stability and the growth in Gnosis chain.
Extend the HNY-FOX farm.
This would require to top-off the rewards & a fixed fee of 1K and 2% of the rewards in FOX (half of both fees would go to the matching fund project on Giveth and the rest to the DAO treasury, where it could potentially be paired with GIV to provide liquidity to both DAOs).
Create a new farm.
This would require to top-off the rewards & a fixed fee of 5K and 2% of the rewards in FOX and choosing a new token to pair FOX with. However, this option could give us important value on top of the liquidity. First, we can pair it with XDAI or ETH depending on the risk approach we want to take.
If we feel bearish, we can tie our price with the dollar by pairing liquidity with XDAI. On the other hand, we can pair it with WETH if we are feeling bullish on ETH in the next 6 months. Or with any other token.
Furthermore, creating a new farm would allow us to see how much and how fast liquidity would move once a farm is discontinued and another is opened. Key information for potential future decisions.
Before making any proposals I would like to know what people think about it.
More From ShapeShift
FOX Governance Process
How to link legacy forum history to your Metaforo account
How to link legacy forum history to your Metaforo account
Anonymous Feedback Submission Form
Anonymous Feedback Submission Form
About the FOX Tokenomics category
About the FOX Tokenomics category
(Incubation) Vote for new TMDC Member
(Incubation) Vote for new TMDC Member
by
joshuAF
[Ideation / SCP-148] TMDC Revisions, Summer 2023
[Ideation / SCP-148] TMDC Revisions, Summer 2023
by
joshuAF
(Incubation) TMDC Revisions, Summer 2023
(Incubation) TMDC Revisions, Summer 2023
by
joshuAF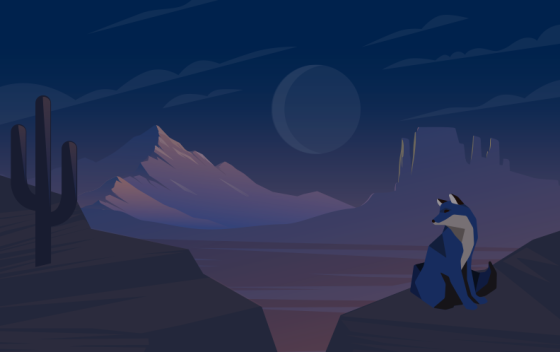 Welcome to the official forum for ShapeShift DAO. Learn more at shapeshift.com