Draft Proposal - Addendum to Governance Process
GM Fox Fam!
After spending a few months elbow deep in the governance tracker, I noticed we have an opportunity to optimize this process. After some initial conversation during an AMA Lunch call, I am bringing this idea to the community for feedback. Once I have heard more from the community, I will place the your ideas into the official SCP format and move to ideation. I look forward to a lively discussion!
This proposal is to update our current governance process for clarity and standardization.
The original recommended first step was optional to allow more flexibility in the conversation as well as move governance forward quickly. Recently, the community has spoken and would like more time with the proposal.
Current Governance process tl;dr:
Recommended: Post idea on the forum and get feedback from the community. Use this feedback to refine your proposal.
Required: Once your proposal following the template 57 is drafted and ready to move forward, post it in the Proposal Discussion category for final feedback and include a For/Against poll 7 gauge sentiment.
After 5 days in the Proposal Discussion category, if the feedback is overall positive and confidence that the proposal will pass is high, make your proposal 21 to the DAO
The current process can be found in its entirely here: https://forum.shapeshift.com/t/fox-governance-process/55
Proposed governance process tl;dr:
(All steps will be required)
Incubation: Post idea to obtain feedback from the community. This feedback should be used to refine your proposal.
Ideation: Format proposal into appropriate template (SCP or Workstream) and share final draft to gauge community sentiment.
Voting: Voting will take place via Snapshot & Boardroom.
Details of proposed governance process:
Incubation:

Post in forum.shapeshift.com
Posted under "Proposal discussion" category
No specific format required
Intent is to engage the community
Timeline: (See poll below)
No other requirement to move to Ideation

Ideation:

Ideation proposal is posted to Boardroom (Note: this will take place on the forum until Ideation functionality on Boardroom has returned)
SCP number is included in title (SCP # can be obtained by reaching out to Miss, Tyler or Neverwas in the Governance channel)
Posted under appropriate category (listed below)
Proposal must be under ______ characters (Waiting to hear back from Boardroom on their limitation)
Voting is 1 vote per fox token (while ideation is still in the forum, any Forum user can vote)
Include link to the Incubation post
Must include for/against poll
Timeline: 48 hours? 5 days? (Poll below)
Proposal may move forward if the overall vote is positive after timeline specified above

Voting:

Voting is available on both Snapshot and Boardroom (Boardroom is the interface to Snapshot
Voting is 1 vote per fox token
SCP # is included in the title
Include links to the Incubation and Ideation posts
Timeline: 72 hours
Quorum: A minimum of 4,000,000 FOX must participate in the vote for it to be considered ratified. (Soft quorum will still be in effect. For votes that do not reach quorum, assume that 70% of the votes necessary to achieve quorum would be against the proposal. If this would still result in a majority of votes being in favor of the proposal, the proposal can be considered passed.)
Other items of note:
Any proposals not following governance process will be asked to be removed.
All meaningful governance discussion should take place on this forum to ensure the community has full transparency.
Proposal categories:
Progressive Decentralization: Transitioning responsibilities and ownership of all ShapeShift operations to the DAO.
Partnerships: Developing mutually-beneficial partnerships and affiliate revenue opportunities with aligned DAOs and products.
Product (Features and Product): Planning the optimal feature roadmap for achieving ShapeShift's vision as the open-source interface to the decentralized universe.
Engineering: Planning and executing the open-sourcing of all ShapeShift code and infrastructure. Developing new features, fixing bugs, and optimizing performance of ShapeShift's web and mobile applications.
FOX Tokenomics: Evolving and enhancing FOX token utility and value accrual.
Marketing & Growth: Executing campaigns focused on growing the ShapeShift ecosystem.
Moderation: Supporting the community and maintaining the integrity of all ShapeShift various platforms such as Discord, The Forum, Boardroom and Notion.
Operations: Managing and optimizing ShapeShift's operational processes.
Special Projects: Propose new workstreams to be added.
Customer Support: Delighting and education customers as they navigate and experience The ShapeShift DAO.
Information & Globalization: strategizing, implementation, and optimization of growth campaigns/initiatives for the ShapeShift DAO.
Polls
How long should each post remain in Incubation before moving to Ideation?
How long should each post remain in Ideation before moving to Voting?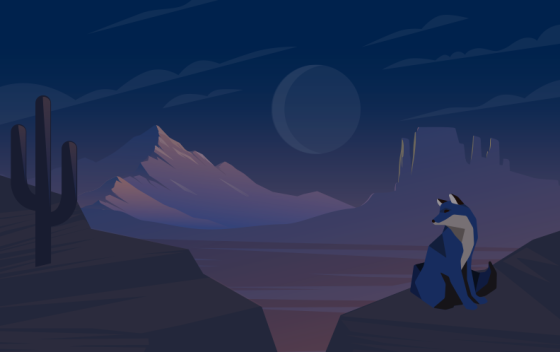 Welcome to the official forum for ShapeShift DAO. Learn more at shapeshift.com
Pinned in Home
How to link legacy forum history to your Metaforo account
Anonymous Feedback Submission Form
Pinned in 🏛️ Proposal Discussion
🏛️Proposal template and instructions
More From ShapeShift
Nomination of @Hpayne to become the new Marketing Workstream Leader
Ideation Post: (SCP 111 ) ShapeShift FOXChain Proposal (Phase 2)
Ideation SCP(114): 2023 Jan-Jun Moderation Workstream Renewal Discussion