Mint and Sell Range Tokens for Treasury Diversification
Using the proposal template that can be found here:

ShapeShift Proposal Template
This post will walk through a proposed format for making a governance proposal on ShapeShift. A ShapeShift Community Proposal (SCP) is a formal mechanism for making decisions about how our community grows. The goal of governance is to create a more inclusive and empowering system for all stakeholders. We encourage proposal creators to center their ideas around how a proposal helps ShapeShift users, partners and team members better interact with one another, and how these changes create a more f…
1. Summary -
Proposal for the DAO to mint and sell a set of "range tokens" in collaboration with UMA to diversify treasury and raise some stablecoin for operational reasons.
2. Abstract -
This discussion is just to start the conversation, and start to hammer out some details of what our Range Token may look like. With more details, we can better understand if this is a good idea for the ShapeShift DAO.
Range Token Info: Treasury Diversification With Range Tokens | by Kevin Chan | UMA Project | Medium
3. Motivation -
There is a lot of research that DAO's should have a diversified treasury. At the moment, all we hold is FOX. For practical operational purposes, it is very likely that before the end of the year we will want to contract with some core engineers to keep the product running and fix bugs, at a minimum. To offer contracts in stablecoin to core teams is a best practice for many DAOs. Having the option at a minimum I think is essential to the success of the DAO.
4. Specification -
This discussion is meant to hammer out exact specifications.
5. Benefits -
More coins than FOX in the treasury. Diversification. More resilient treasury to handle multiple possible future market conditions. Specifically, stable coins are a hedge against a down crypto market. We have lots of FOX, let's not keep all our eggs in one basket.
6. Drawbacks -
Would need to sell the minted Range Tokens via OTC and through connections. No precedence for selling through distributed protocols.
Would love to hear other drawbacks.
7. Vote -
An eventual "For" vote (after hammering out specs) would be a vote to use FOX to mint Range Tokens and engage in some method to sell the Range Tokens for stablecoins.
An "Against" vote would vote to not take any action in this regard. To leave everything as is.
More From ShapeShift
FOX Governance Process
How to link legacy forum history to your Metaforo account
How to link legacy forum history to your Metaforo account
Anonymous Feedback Submission Form
Anonymous Feedback Submission Form
About the FOX Tokenomics category
About the FOX Tokenomics category
[Incubation] Enable opt-out donations instead of fees
[Incubation] Enable opt-out donations instead of fees
by
willy
[Draft Proposal] Fund the Tokenomics Workstream in Q1/Q2 2023 and Re-elect Kent as its Leader
[Draft Proposal] Fund the Tokenomics Workstream in Q1/Q2 2023 and Re-elect Kent as its Leader
by
seven7hwave
Draft Proposal: Purchase LaaS FOX for $500,000
Draft Proposal: Purchase LaaS FOX for $500,000
by
seven7hwave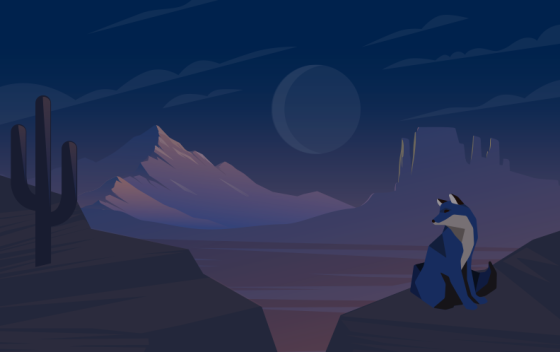 Welcome to the official forum for ShapeShift DAO. Learn more at shapeshift.com