Incubation [SCP - TBD] Sponsor a booth at ETH Denver 2023
The following proposal is to get the ShapeShift DAO to sponsor a booth at ETH Denver 2023.
Motivation: ShapeShift DAO had sponsored and run a fundraiser in 2022, and before that Centralized ShapeShift has been attending and sponsoring ETHDenver for the last 5 years, as this event was in centralized ShapeShift's own backyard. Now that we are a DAO and decentralized, we should consider many events, but what better way to start this DAO sponsorship theme than through our roots at ETHDenver.
Details: I have included the sponsorship information packet link here. (link - Public - Google Drive )
if you cannot access this, let me know and I can share in discord/try to figure it out here.
If we were to pay for it now and get the early bird special, we could get the basic Block sponsorship level with the early bird booth upgrade level for $15,000 USDC. This level does not include any speaking opportunities for any DAO, but thinks that due to our connections we could obtain speaking opportunities potentially else wise.
ETH Denver Event Sponsorship:
ETH Denver Event Sponsorship Total: $15,000


I believe we will have a follow up proposal for other expenses related to the event, but for right now, this is to just secure our booth and get the early bird specials.
Total ask:
The plan would be for myself(ptt) to get the invoice for the ETH Denver sponsorship and have the DAO treasury pay that directly as to avoid any additional risk involved with the funds.
This initial ask is for the payment of an invoice totaling $15,000 USDC. This needs to be done by Sept 30th, 2022 in order to get the sponsorship early bird special which would save the DAO $5,000 to get a booth.
Benefits:
Last year there were over 12,000 attendees based on numbers I have seen; they are moving to a bigger and better venue so hopefully, there won't be hour-long lines to get into the building. With more eyes and being at parody, this will be a great opportunity to get people to view and see the new app at parody! I believe the valuable partnerships we gained last year from the event should also help to justify this.
Drawbacks:
The ask for $15,000 does take a hit to the runway we currently have been trying to actively extend. Would also be asking for more funds in relation to expenses in the coming months as we get closer to the event.
POLL:
In Favor – I support this proposal as is.
In Favor with Changes – I support this proposal if changes are made (Please comment the changes you'd like to see)
Against – I do not think we should spend these funds at this time.
More From ShapeShift
FOX Governance Process
How to link legacy forum history to your Metaforo account
How to link legacy forum history to your Metaforo account
Anonymous Feedback Submission Form
Anonymous Feedback Submission Form
🏛️Proposal template and instructions
🏛️Proposal template and instructions
[SCP-TBD] Parametric Survival - A Pragmatic Fee Model
[SCP-TBD] Parametric Survival - A Pragmatic Fee Model
by
0xdef1cafe
[Ideation] SCP-155: Migrate Shapeshift DAO's forum back to Discourse
[Ideation] SCP-155: Migrate Shapeshift DAO's forum back to Discourse
by
0xean
SCP-154: Not Ready for Prime Time
SCP-154: Not Ready for Prime Time
by
seven7hwave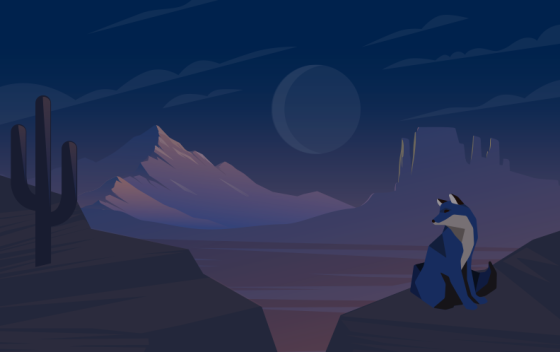 Welcome to the official forum for ShapeShift DAO. Learn more at shapeshift.com