Post-event: Adventures in São Paulo (ShapeShift DAO & IX Bitconf)
Adventures in São Paulo (IX Bitconf)
Brief update: some images are larger than 4mb so I would encourage you to click on them to watch some highlights.
The main brazilian and latam crypto market players meet at IX Bitconf from May 20th to 22nd. Around 2500 people and 45 companies were introduced to the ShapeShift DeFi Universe in an immersive experience that brought the DAO keen style to the traditional cryptocurrency market. ShapeShift DAO surprises everyone by bringing a disruptive speech and being the most permissive protocol of the event, demonstrating innovative concepts from the DAO world, such as its liquidity providers and its voting system. In ShapeShift's line of thought, education and business mix and it certainly gave the community a unique point of view about open-source culture.


Bitconf 2022 / Imagem: Aline Fernandes
Sponsorship & Merchandising
As triple-block sponsors we were entitled to a large space to receive people, friends and discuss business. The brand assembly and application was excellent - thanks to crypto gods - there were no unforeseen during the event days. There were three televisions available, in the first we presented institutional videos, in another we offered mini-games to entertain the guests and the last one some QR codes with our social networks.
https://cdn.discordapp.com/attachments/564298526155341825/979208776638947378/14141414141.gif(image larger than 4 MB)
We also did massive giveaways such as 50 t-shirts and 50 socks, as well as 70 exclusive gold cards containing a POAP + airdrop right into Gnosis wallet. These cards are part of a high-level artistic collection that we intend to carry in our merch culture. They are sought after at fairs, but they are scarce, people appear asking for the card and some participants already collect cards from the previous edition (Ethereum Rio).
https://cdn.discordapp.com/attachments/901253134905671741/979233784044077056/guerra_de_brcao_valendo_cartao.gif(image larger than 4 MB)


Some personalities also appeared at our stand such as Jon Maddog, Brazilian crypto influencers ando journalists beyond the crypto community interested in decentralized finance. It was the perfect opportunity to introduce our organization and bring in new FOXes who with their experiences can exchange partnerships and projects with us.

Engagement
Literally, we talk from the curious people to interested VC's. We believe that the brand exposure was very favorable and that it introduced ShapeShift DAO in a ground breaking way to the Brazilian and Latin American community. In addition to recent press releases that will be published about our participation, our social networks have also become even busier. New FOXes are emerging and entering the community, sharing spontaneous media and inspired by ShapeShift DAO important role inside the cryptocurrency ecossystem.
https://cdn.discordapp.com/attachments/564298526155341825/979210550519164958/foxesnew.gif(image larger than 4 MB)
Side parties are a tradition in crypto events and we couldn't miss it, with FOXes illustrious presence the parties got better. it's part of our show and plan to include all the community in our vibe. Many thanks to everyone who crossed our path on this fun adventure!
https://cdn.discordapp.com/attachments/901253134905671741/979241058686885928/meiashapeshift_na_balada.gif(image larger than 4 MB)
https://cdn.discordapp.com/attachments/901253134905671741/979241607792570398/meiashapeshift_coletivo_na_balada.gif(image larger than 4 MB)
Twitter covered the main mentions that generated interactions in our social networks successfully, in addition to Instagram that moved a lot @tags - considering that the Brazilian public is very engaged in that social network.

Main Stage
In an extended lecture at main stage we talked about how to connect people, money and technology through decentralized applications, in other words, an ShapeShift DAO overview, starting with the deep structure to the Governance process and FOX token.
In between so many centralized and maximalist organizations, we stand out with a disruptive and innovative discourse that brought DAO to light for the Brazilian community in sensitive way but also with a lot of professionalism and authority, after all, we are an OG protocol that has been around since 2014 and has recently decentralized shaking market structures.
https://cdn.discordapp.com/attachments/564298526155341825/979255510832398377/aplausos3.gif(image larger than 4 MB)
The result? We were recognized by the participants and the organization as one of the most productive lectures of the event. That's why taking the stage to promote ideals of freedom and self-governance is so important, people open their minds and rethink if they're really doing it right; people starts to decentralize concepts.
https://cdn.discordapp.com/attachments/564298526155341825/979252459161677844/palestra3.gif(image larger than 4 MB)
The LatAm Team
A moving event like Bitconf does not disappoint when it comes to community. The presence of friends, partners and new FOXes strengthened our operations in Brazil and consolidated our team as a national reference in DeFi and DAO culture. The three days in a party atmosphere allowed people to share good times and collect good memories of what ShapeShift DAO's participation in IX Bitconf was like. On behalf of the latam team, I thank the entire ShapeShift DAO community for the support and good energies that accompanied us on our journey in São Paulo.


Special thanks
Bankless BR DAO, Universidade Libertária
(who provided all the necessary support from the workstream and acted behind the scenes to make everything work out, even in the other side of the world)
More From ShapeShift
FOX Governance Process
How to link legacy forum history to your Metaforo account
How to link legacy forum history to your Metaforo account
Anonymous Feedback Submission Form
Anonymous Feedback Submission Form
About the Marketing & Growth category
About the Marketing & Growth category
SCP-TBD (Incubation): Marketing & Business Development Workstream (MKBD) proposal, August - Feb 2024
SCP-TBD (Incubation): Marketing & Business Development Workstream (MKBD) proposal, August - Feb 2024
by
Hpayne
Responsive Web Design Services in Affordable Price
Responsive Web Design Services in Affordable Price
by
sunp78340
Shapeshift should add new coins
Shapeshift should add new coins
by
MJcrypto05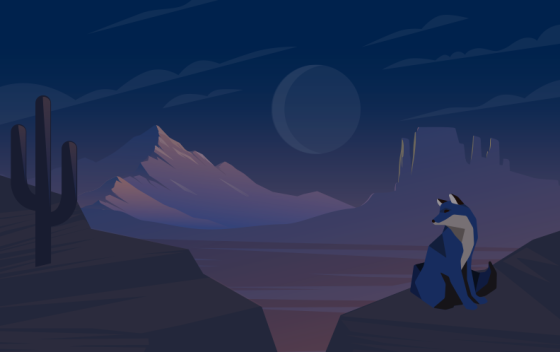 Welcome to the official forum for ShapeShift DAO. Learn more at shapeshift.com