Pre-event: ShapeShift DAO & IX Bitconf
What is Bitconf?
BITCONF means Brazilian Conference on Bitcoin, Blockchain and Cryptocurrencies - is the largest and most traditional crypto event in Brazil. Its first edition took place on March 8, 2014, in Florianópolis. It's event to discuss Bitcoin in Brazil. After the first edition, the conference took place every year in different cities: São Paulo, Belo Horizonte, Brasília, Fortaleza and Serra Negra. The last edition held in São Paulo, before the pandemic, brought together almost 2,000 participants, 100 lectures held in 3 auditoriums, in addition to courses and trainings in parallel.


BITCONF emerged as a genuine event of the Brazilian crypto community. It was designed and created within the Bitcoin Brasil group, a Facebook community that has existed since 2012 and currently has more than 160,000 members.
ShapeShift DAO 2022 Edition Sponsorship
Following our growth turn in Brazil, we chose to put the 2022 edition on the agenda. ShapeShift is a triple block sponsor - in addition to special participation in the event main stage - and has ample space to carry out FOXes network during the event. We want to welcome people in a comfortable environment, check out project mockup designed by


Basically, we worked hard for 2 months to make all the planning possible, looking at every detail: transportation, accommodations, merchandising, miscellaneous artwork, activations on social networks and meetings with the organizers. Everything to make life easier for ShapeShift participants.
Big props to s who managed the best solutions during event planning.
You can check all event plan (every detail above in charts) here.
Our sponsorship plan guarantees good exposure with at least 6 logos on the main website and ShapeShift's brand dissemination on Web2 social networks:
BITCONFs Instagram:


Main BITCONFs Facebook Group


Yes, there's more! I will be speaking on the BITCONF stages, talking about the following topic: Connecting people, money and technology. Particularly it is my second crypto stage, last time I spoke on Ethereum Rio about private keys… so I'm excited to spread the word and bring some of our DAO universe to the Brazilian mainstream, publicity is already happening!

VIP Events
During BITCONF, there will be three opportunity meetings between entrepreneurs of the crypto economy and the government sector (secretaries, directors, mayors, governors, ministers); with the education sector (directors, researchers, doctors) and with the commerce/services sector (CEOs, directors, executives).

Warming up the community
The Twitter Spaces moment with the event organizers was awesome! We introduced ShapeShift to the Twitter community and experience a nice audience, leading us to adopt this Twitter Spaces modal for future occasions - 100% sure.

Check out ShapeShift DAO & Bitconf Twitter Spaces record https://twitter.com/i/spaces/1PlJQaynwkvJE

👀
Web 3.0 is our flag so we're also pushing content there in order to target audience in on-chain - tokenized - communities, like PeakD from Hive Chain - There are Brazilian curators in this environment and people who already speak our crypto language who are potential targets to be impacted with our content.

FOX Merch
We don't have the t-shirts pic yet, but we will do it in their white version. The t-shirts are almost ready and in addition to the t-shirts, socks are in production.
Last event (Eth Rio) the t-shirt distribution was a success and in addition, we distributed cards. We didn't leave them out! we made amazing cards for event participants, check this out:

SIde parties
We all know that crypto events are exciting and full of makers, things are happening but I can advance a special invitation from Huobi. FOXes are ready to party! This side party will take place on the first day of the event to warm up the engines, Huobi also has the FOX token listed so we look forward to strengthening ties with them (in addition to our CoinEx partners who will be attending).

Up Next
There's only 3 days left for the event to take place and final adjustments are being made. I hope to bring you, FOX fam, post-event news as soon as possible. We'll cover the main event highlights in our twitter so stay tuned there and LFG!
BITCONF's agenda: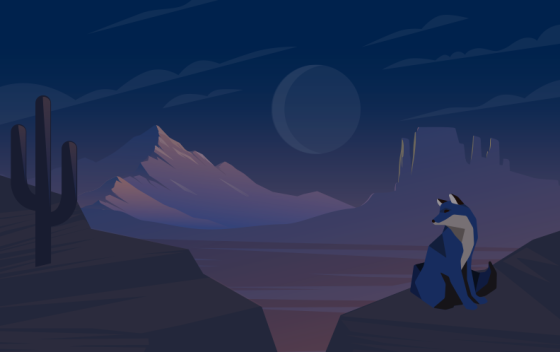 Welcome to the official forum for ShapeShift DAO. Learn more at shapeshift.com
Pinned in Home
How to link legacy forum history to your Metaforo account
Anonymous Feedback Submission Form
Pinned in Marketing & Growth
About the Marketing & Growth category
More From ShapeShift
Increasing Dappback Funding [SCP TBD]
Proposal for the DAO to fund setup of an official merch store
About the Marketing & Growth category