PROPOSAL FOR LISTING FOX on AAVE
Dear ALL,
Last week I ve been working on the open bounty for FOX listing on AAVE. I followed the requested template and fulfilled all of their requirements.
ONLY Missing point I have is SECURITY AUDIT , please be so kind to direct me where it be found.
Also please be critical and provide your view on the content part (pitch etc.) your eye for perfection would be extremely useful!
I will give us 4-5 days to share the opinions and then together with we will be proceeding with submission.
Thanks for your feedback and lets make it happen!
Compound proposal is in the making and will be proceeded right after this.
Summary: Listing FOX token on AAVE
Hello AAVE family,
We are the ShapeShift team and would like to propose AAVEngers to support the listing of our token FOX, on AAVE's platform. We believe having FOX on AAVE would open up several exciting opportunities for both ShapeShift and AAVE.
ShapeShift presence on AAVE would provide an opportunity to earn additional fees as FOX holders would be able to come to AAVE to collateralize their assets and increase platform liquidity.
The reason ShapeShift's presence on AAVE will attract more users to the platform is because ShapeShift is a decentralized unit that gives AAVE users new opportunities… Unlike centralized custodians that hold your funds, with ShapeShift you're always in control of your crypto. Instantly trade crypto on the platform. No added fees. 1000s of trade pairs. Plus get FOX back on every trade. First of its kind cross-chain swaps powered by 0x and THORChain.
Over the years, ShapeShift has established a strong and loyal community and who would love to be able to use the AAVE platform to collateralize their assets.
The Evolution of ShapeShift
Since the project's establishment in 2014, our purpose has been to empower the digital asset market in alignment with the ethos of financial sovereignty.
Seven years ago, we pioneered frictionless crypto trading with no user accounts, and no custody of user funds.
In 2017, we acquired KeepKey to bring easy cold-storage to our users.
In 2018, we built a full self-custody crypto interface that incorporated KeepKey, Ledger, and Trezor hardware wallets with integrated trading functionality across chains.
In 2019, we removed all commissions for holders of the FOX Token.
In 2020, we acquired Portis to further engage with the burgeoning web3 dapp ecosystem and released ShapeShift's self-custody mobile app.
And by late 2020, we began integrating decentralized protocols directly into the ShapeShift crypto platform to enable immutable, borderless trading with no intermediary, removing ourselves—and our prior business model—from the process.
This evolution enabled us to return protection and dignity to our users, ending KYC and other intrusive financial surveillance practices. ShapeShift will never be a bank. The end goal has been and remains: a world where people are empowered to manage their own financial futures, without sacrificing their privacy and control to governmental and middlemen entities. A world where users can participate in and explore new voluntary forms of financial innovation.
Fast and private, with no account or KYC required.
FOX utility Perpetual Utility — Hodl FOX, Earn Crypto
FOX has always been a "Perpetual Utility" token—they provide benefits as long as you hodl them in your wallet. You do not need to spend your tokens to derive their benefits.
Here is the non-governance benefits that exists today:
Rainfall
Rainfall rewards FOX hodlers with free crypto when people trade on ShapeShift. The more FOX you hold, the better your chances of winning a Rainfall reward.
For every qualifying transaction on ShapeShift, the following benefits are realized:
The user who makes a crypto trade earns more FOX Tokens;
Another random FOX holder earns free USDC;
Revenue generated for ShapeShift (if any) through that transaction goes to the ShapeShift DAO.
FOX Fuel: Reimbursement for Gas Fees
Gas fees can get expensive!
FOX Tokens help you offset these costs. 10% of the current market value of your FOX Tokens, as determined by CoinCap.io at the time of trade, can be repaid to you every 30 days in additional FOX Tokens to help reimburse you for gas costs on trades. With enough FOX Tokens, this can potentially cover all of one's gas costs on trades.
FOX Liquidity Mining Is Here
The initial round of FOX liquidity mining will begin at 9:00 a.m. MT, Friday, July 16, 2021.
FOX Token holders that provide liquidity to the FOX/ETH pool on Uniswap V2 and stake their FOX-ETH-UNI-LP token in the ShapeShift Staking Rewards contract may earn a proportional share of 15,768,000 FOX Tokens over the following three months. Thereafter, governance will decide whether or not to continue or change the program.
The Largest Airdrop in History—Over 1M Recipients
FOX has been airdropped to the largest number of eligible recipients in crypto history. There are now more than 1 million potential FOX holders who can choose to claim tokens.
This makes FOX Tokens one of the most widely distributed tokens in history. ShapeShift has never sold these tokens; there was no ICO.
FOX Superpower: Governance
The FOX Token has always been our way of giving extra utility to those who support the ShapeShift platform and community (starting with no trading fees in 2019). Now, FOX is becoming the entire control and ownership structure of the project.
Products built with ShapeShift
KeepKey: KeepKey - Hardware Wallet | ShapeShift
Portis: https://www.portis.io/
CoinCap: https://coincap.io/
Market data (Market Cap, 24h Volume, Exchanges, Total Supply)
Market Cap: ~$83m
24h Volume: ~$1.5m
Exchanges: Coinbase, Huobi Global, Gate.io, UniswapV2, Sushiswap, CoinEx etc.
Total Supply 1,000,001,337(No inflation)
Primary Resources on FOX
Website: https://shapeshift.com/
Twitter: https://twitter.com/ShapeShift_io
Source Code: GitHub - shapeshift/fox-token
FOX token contract: 0xc770eefad204b5180df6a14ee197d99d808ee52d
Chainlink FOX/USD Feed: FOX / USD price today | Chainlink
ShapeShift blog: Blog | ShapeShift
Telegram: Telegram: Contact @shapeshiftofficial
Discord: ShapeShift
Medium: https://medium.com/shapeshift-stories
Security Audit: MISSING
Example : Trail of Bits Security Assessment - January 2021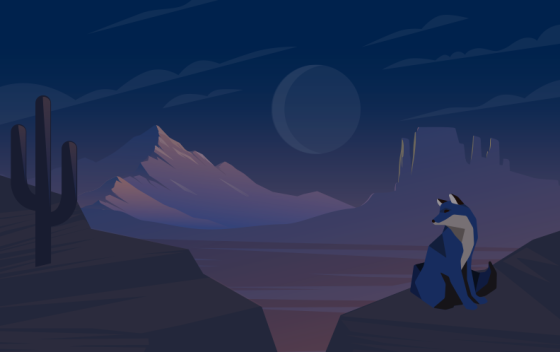 Welcome to the official forum for ShapeShift DAO. Learn more at shapeshift.com
Pinned in Home
How to link legacy forum history to your Metaforo account
Anonymous Feedback Submission Form
Pinned in FOX Tokenomics
About the FOX Tokenomics category
More From ShapeShift
Draft Proposal: Purchase LaaS FOX for $500,000
Establish a Treasury Management and Diversification committee under the Tokenomics Workstream
Mint and Sell Range Tokens for Treasury Diversification