[SCP-87] Fund the product & creative services workstream July-Dec 2022
Abstract
As a product-centric DAO, the Product & Creative Services Workstream is vital to our success. The Workstream is accountable for a number of activities which are critical to the DAO's ability to acquire and retain users, grow the FOX ecosystem, and achieve its mission. This is a proposal to continue funding the Product & Creative Services Workstream's anticipated budget from July- Dec 15 2022.
Motivation
Continuing to fund this workstream will ensure that the ShapeShift DAO can retain the talent that the Workstream has, as we move into the next phase to design and build out our products for market fit, since we just entered the last large step needed for migrating users from Beta.shapeshift.com to the new web app.
Specification
In our last proposal, we outlined a lot of specific goals, and we've included a breakdown of those goals and how we did here: LINK
You can view the top-level roadmap here: LINK (items completed are moved to the bottom of the list, everything in flight has a % representing how far along it is.
We hit the majority of our goals in the last budget round and are within arms reach of being able to sunset Beta. We are excited to move into this next phase of focusing on getting to Product market fit and having the data and analytics we need to be able to set KPIs, track, iterate and report back to the community on how we're doing.
That said here are the next set of goals we've outlined for the next proposal round:
High Level Goals
Continue to curate and propose a product roadmap based on research, user behavior, user and community feedback, and data that aligns with the mission and goals of the ShapeShift DAO.
Continue to provide feature specifications (including goals and success metrics), UI/UX designs, product management, and applicable front-end development for features prioritized by the ShapeShift DAO.
Continue to represent the ShapeShift DAO's product suite, roadmap, and workstream and act as a repository of knowledge.
Continue to help ensure the delivery of prioritized features on time (being built by the core workstream and those being built by bounty hunters), on or under budget, and according to the acceptance criteria defined in each feature spec written by the Product Managers.
Continue to assist with one-off community projects as needed, and make sure all projects executed by the workstream and outside the workstream are on brand and pass usability.
Continue to help all ShapeShift DAO Workstreams communicate effectively, by creating engaging content that is aligned with the brand of ShapeShift DAO.
Continue to communicate ideas, create materials to educate FOX holders, assist in the creative needs to help launch marketing campaigns and expand the effectiveness of the brand.
Specific Goals
As a reminder, we will remain agile—understanding that new partnerships or new revenue generating Defi projects that align with our vision, could be brought forward by the community, and some of those could shift our roadmap, especially if we believe that they could bring in new users or help with stickiness and user retention. We will relay progress of the roadmap (as always) back to the community in our Product Office hours, and highlight any changes to priorities and the reasoning behind those changes.
Identify features that bring in new users, assist user retention, bring in revenue streams for the DAO and help us get to Product Market fit.
Get the specs, UX/UI usability and KPIs set, tracked and reported on for each feature
Create a plan and get community and workstreams alignment on the strategy for the future of the mobile application
Monitor data and analytics in app.shapeshift.com once Pendo goes live and report back to the community
Get a dashboard created for staking Cosmos/Osmos and other upcoming Taxistake validators to track, monitor and report on back to the community
Sunset Beta, start migrating users into the new web app, set specific KPIs around this and report on those back to the community
Add at least 2 new EVM chains
Identify projects on those EVM chains that align with our vision, and help us achieve our goals of product market fit and additional revenue streams. Blow out specs, UX/UI and KPis on those projects we identify
Continue to evolve the UI for the web app, to be scalabile, systematic and easy for other protocols to eventually come integrate themselves
Identify at least 10 projects and features that can be bountied, and get them through the bounty process and shipped to production.
Continue with user interviews, collecting user feedback and create new personas to help our goals of getting to product market fit
Yieldys! (if this proposal passes). Get the spec, UX, KPIs set and the feature shipped to production
Metamask snaps - spec, UX and ship an MLP low-lift experiment. Set KPIs and track the results
Continue to support other departments as needed from a design/UI perspective — everything from Illustrations to blogs, events needs, etc
Continue to own, update and iterate on the shapeshift.com website
Continue to collaborate and evolve processes with engineering
Collaborate with marketing on product launches, and help track goals for user acquisition
Continue to collaborate with Operations and engineering on 4x/week feature releases - Testing and ensuring consistent UX across app.shapeshift.com website in production
Success Metrics
Define and propose an evolving roadmap that aligns with the vision of the DAO and is discussed with and accepted by the community
Features on the roadmap and goals outlined are delivered in milestones, on or under budget, and according to the acceptance criteria defined in each feature spec.
Execute projects that lead to growth in DAO revenues and a 15% MOM growth in users (baseline to be established one month after migration from Beta has started.)
The KPIs specified in each feature spec are tracked and reported to the community (Hooray for analytics!)
Own and evolve the brand and ensure a polished, professional image in all that we DAO.
Budget
There are a few changes to this proposal round in regards to head count. We've decided not to hire another UX developer at this point. We just don't feel that the urgency or need is there at this time. If we can ramp up the development pace with this new plug in modal and more bounty-based engineering projects, and Beard gets stretched too thin, we will consider a proposal to fund that role. Again, only if it's really needed. We have tried to determine where we can cut all expenses that aren't absolutely necessary.
Diggy is proposing to continue as Workstream leader, Beard is moving into a UX lead role, as he's really started taking the reins with his front end knowledge and collaboration with Major Hayes and engineering on the new plug-in model. Diggy is still also doing UX, but it's come naturally to this point, that Beard moves more into a lead UX position.
FoxMcCloud has decided to step down from his role in the DAO to take a break. With that said, and trying not to increase budget, GrayMachine has agreed to step into a PM role and split his time with creative services. GrayMachine has plenty of experience as a PM after many years at a large software company. We are excited for his transition and hope that we'll be able to succeed, without adding any new roles at this point. Hoff is also going to cut back to part-time and the entire workstream is taking a size-able portion of their salaries in FOX. I've also looked at where I can shift any other budget (like bounties) from USDC to FOX. Overall, we've been able to significantly cut our budget.
So where does that leave us? The new Product & Creative Services workstream will consist of just 5 members:


Our approved budget for the last round of 6 months was: $686,049*. Our actual budget ended up being: $545,279 (Mostly USDC and a small portion in FOX). I miscalculated previously, as the last proposal went until June 30, but since payroll is on the 15th, I had to update the numbers to consider the end of June.
Our new proposed budget starting from July 1, is now just $364,636. However, a large portion of that is in FOX, so we're only requesting $294,053 in USDC for this proposal round. We also have USDC leftover, and we can return that to the DAO treasury or apply to this next round of funding. Furthermore, we already received 20K to the DAO treasury for Axelar UX and another 50K will be paid back to the treasury from the YAT bounty.
Here is the breakdown of actual stables and FOX allocation for this round:


*This covers salaries, software, bounties, test funds, etc.
View the detailed budget here: Expenses - Google Sheets
If this proposal passes, most of this budget will be distributed in stable coin and FOX as outlined above. The equivalent amount of USDC & a portion in FOX will be transferred from the DAO's treasury to the Product Workstream on Colony on a monthly basis. All unused funds will be returned to the DAO or rolled-over to the next budget cycle.
Benefits
If this proposal passes, the DAO will continue to receive the following services which are integral to its success:
• Proposed feature roadmap encompassing the following products the DAO: ShapeShift Mobile app, web app, shapeshift.com, and any other products the ShapeShift DAO launches
• Feature specs for prioritized features including goals, success metrics, and acceptance criteria
• UI/UX for each prioritized feature
• Front-end development
• Reporting on product KPIs and feature success metrics (Analytics!)
• Design-oriented and brand-focused creative support, guidelines, and guardrails to the myriad of projects the DAO will take on
Drawbacks
The main potential risk is whether the cost/benefit of a product workstream will be worth it to the DAO's bottom-line in the long term. To mitigate this risk, only 6 months of funding are being requested. The funds will be managed on Colony and can be revoked by the DAO in a worst-case-scenario.
Vote
FOR: You support funding the workstream and the anticipated budget for the next 6 months
AGAINST: You do not support continuing to fund the product workstream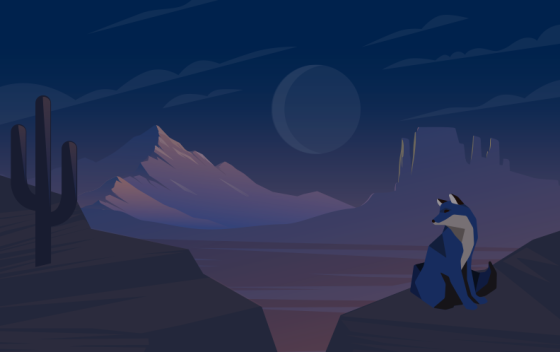 Welcome to the official forum for ShapeShift DAO. Learn more at shapeshift.com
Pinned in Home
How to link legacy forum history to your Metaforo account
Anonymous Feedback Submission Form
Pinned in 🏛️ Proposal Discussion
🏛️Proposal template and instructions
More From ShapeShift
Ideation Post: (SCP 111 ) ShapeShift FOXChain Proposal (Phase 2)
Realign Support responsibilities under the Operations Workstream
Ideation SCP(114): 2023 Jan-Jun Moderation Workstream Renewal Discussion