[SCP-TBD] Draft Proposal To Austerity Options
[SCP-XX] Draft Proposal To Austerity Options
Summary
Offer WorkStreams and the DAO community options and context to resource allocation. Helping to preserve capacity and capability discerning spend versus non-spend.
Abstract
Resources are limited, we spend less thru not spending, is the initial focal point on subtracting the DAO's capability and capacity or can we find ways to hold on to that for as long as we can. This proposal is demonstrating the differences of preserving DAO resources including treasury and contributors.
Shifting spend from one asset to another is still a spend and can have similar consequences albeit deferred or immediately indistinguishable. When we trade treasury stable spend for FOX we are still spending, boosting this is an undetermined multiplier of this course of action.
This proposal is about addressing the needs of the treasury and working to preserve capability and the capacity to achieve. It lays out a few options of direct treasury savings in the forms of shift of spend and non-spend detailing pathways to how and what each can offer.
This is not a proposal looking to justify which choice should be determined, it provides the data for the community to evaluate and enact as seen fit.
These outlined options are intended to be used in conjunction with other fiscally responsible actions such as obsolescence identification and discretionary expense removal, and in doing so can offer a means of prolonging treasury assets, operating options, and the ability of the DAO.
How is this different or what does it change?
This proposal is offering the ability to spread the fiscal responsibility as entrepreneurs helping to offset spending and better insure the capability of this DAO. The proposal is also working to preserve where possible for existing WorkStream human and tooling resources providing the opportunity for continuing to build future options within this DAO.
Motivation
Recent discussions and concern has been directed at the capabilities of the DAO treasury and possible bear market impacts. These impacts are mainly focused on stable coin spend and the accompanying conservation efforts to stretch this resource as far as possible.
Recent actions have found WorkStreams removing expenses, including tools and resources providing the capability and capacity to achieve the stated task of the WS, this is their decision but does have greater organization impacts that if unchecked can have far reaching and lasting effects. This proposal is looking to change this narrative and utilizing this as a primary action. Offering an alternative and focus with options and the distinct difference in obsolescence and working to preserve resources as long as possible.
The value it adds:
These options directly impact the treasury in a few different ways. Depending on the goal the DAO can focus on non-spend preserving resources(Not using treasury funds), leaning into our FOX resources(shifting the treasury spend to a different asset), or a blending of these two options. This can significantly decrease our DAO's monthly compensation spend providing and preserving treasury assets and longer uninterrupted operations.
Looking toward mid to longer term solutions that can address larger organizational concerns that are broader than any individual WorkStream. In providing examples and possibility, WorkStreams have options preventing crippling cuts and enabling a greater focus on overall health and capability.
Specification
The DAO for the month of July had an estimated spend of $398,891 for compensating contributors within all WorkStreams. This includes any 1 to 1 payouts of USDC or FOX, this doesn't include "boosted" FOX payouts.
Non-spend is exactly that, this can happen in a few ways but the result is not spending a resource. When it comes to compensation to accomplish non-spend, people can choose to take less for the benefit of the whole or typically "management" will determine what tasks or roles to remove or stop compensating.
Shifting spend is just transferring the associated expense to a different asset, it is still a spend and could have known/unknown immediate as well as future implications. Switching to a volatile asset has risk and reward to both sides, but for the treasury it is still a spend and with possible added risk. This is a primary reason for transitioning to stable coin spend in the first place.
A blended approach that looks to offset dramatic swings for either extreme. In working to offer a mix of non-spend and shift of spend the proposal offers a few blended options.
What this proposal offers is an adjustment to how current compensation could be addressed and ask all FOX holders, voters, and most impactfully contributors to lead by example versus difficult eliminations.
Being that everyone's appetite for savings and ability to impact living expenses is different, I have provided a few different examples and levels of adjustment hoping to better preserve the human assets providing utility, capability, and capacity across all WorkStreams.
These examples offer a range of monthly savings that directly affects our monthly spend and ultimate treasury capability. This range on the high end is $130,395.98 a 32.7% decrease to our monthly spend to $26,214.43 a 6.5% decrease on the lower end. All of the provided current examples have taken in account the current makeup of all of the WorkStreams, only so far taking into effect the non renewal of the security WS and the new renewal proposals that are already approved or posted with contributors listed.
So once again we keep our current capacity and capability and still are able to enact significant savings. I am going from data I was able to gather and can anticipate that some figures were not readily available and could be updated as needed.
The following are blended examples using numbers that focus on a greater balance of non-spend and shifted spend. As with all of the provided examples these numbers are just placeholders and can be adjusted as seen fit.
Option 1 is a (5) Month term with two slight variations. The first part is a 18% reduction of compensation for contributors with active Sablier Streams for the full period of 5 months.
The second piece has the variations around minimal thresholds of required compensation paid in FOX, 1a (12%) and 1b (15%).
The third part is a 15% reduction of compensation for 1 month of the stated period for all other WS members, this month would be determined in advance by the contributor.
The final stated piece is a minimal threshold of FOX compensation of 25% for 4 months of the term, excluding the month of compensation reduction.
1a would create a monthly savings of $124,220.06, $67,845.46 of non-spend and $56,374.64 dispersed in FOX. Over the full term non-spend of $245,727.10 and $250,202.07 FOX disbursement, total savings would be $495,929.17, and remember this includes the current WS capability.
1b numbers are as follows, Monthly savings of $130,395.98 of which $67,845.46 is non-spend and $62,550.52 dispersed in FOX. Over the full term non-spend is the same as 1a but FOX disbursement is $439,436.27 and a total savings of $526,808.77.
The following are non-spend focused choosing a greater non-spend, and relying less on a shift of asset spend to FOX.
Option 2 also has a (5) Month term with a higher reduction to Sablier Stream contributors but no mandatory payout in FOX. The reduction and mandatory FOX payout stays as outlined in option 1 for contributors without a FOX stream. Monthly Savings breakdown is $115,650.84 total, $83,979.93 in non-spend and $31,670.92 in FOX distribution. Term savings is $326,399.43 in non spend and $126,683.67 in FOX disbursement for a Total savings of $453,083.10
Option 2b is similar to option 2a but has an added month of reduction for contributors without current streams of FOX, the breakdown of the full (5) month term is as follows: $349,774.48 of non spend savings and $126,683.67 in FOX disbursement for a total of $476,458.15
The next examples are currently exclusive non-spends, no shift of spend and each have a term of (5) months.
Option 3a is using an even 5% multiplier of the individual's percentage of total average WorkStream compensation which is $8,196.76. This produces a savings of $26,214.43 a month and a (5) month term savings of $131,072.14.
Option 3b is using an even 5% multiplier plus a 4% addition if receiving a FOX stream of the individual's percentage of total average WorkStream compensation. This produces a monthly savings of $34,450.24 and a (5) month term savings of $172,251.22
And the last section's focus is on shifting spend to a different asset (FOX) and attempting to reduce the impact to our treasuary's stable assets.
Option 4a has a (5) Month term and the reduction is in the form of mandatory minimum flat rate of 20% FOX compensation. This produces a monthly stable savings of $75,039.53 and a term stable asset savings of $375,197.57.
Option 4b has a (6) Month term with the same minimum flat rate 20% FOX compensation. It has the same monthly stable savings of $75,039.53 but a term stable savings of $450,237.20.
The permutations are only limited by our own appetites to change and the community's willingness to communicate any such ideas or calculations. I have included a spreadsheet that lists out the collected data and calculated formulas for anyone to view. [view] (DAO Austerity - Google Sheets).
Benefits
The potential for savings is available. It is up to the community to determine the scale and scope of the benefits of any of these behaviors. This proposal is about addressing the needs of the treasury and working to preserve capability and the capacity to achieve. Within the provided examples are some different strategies, one has a greater focus on non-spend protecting treasury resources, a second focus is on using the FOX resource that we have to help off-set the community ask, but still having a larger spend. And lastly provided are a few blends of the two approaches.
With the capacity of treasury assets increased the DAO can create options to how funds are used and help ensure the future capability of not only the WorkStreams but also the organization.
Drawbacks
This is a contributor's livelihood and affects each person differently, this while looking to help the larger community, needs productive and inclusive dialogue from all parties. Without this participation the presented solutions can cause additional harm and disproportionately affect one or more groups.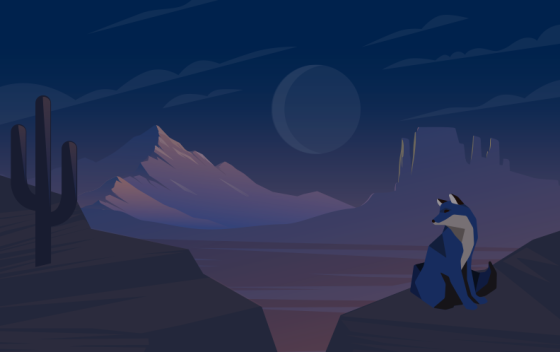 Welcome to the official forum for ShapeShift DAO. Learn more at shapeshift.com
Pinned in Home
How to link legacy forum history to your Metaforo account
Anonymous Feedback Submission Form
Pinned in 🏛️ Proposal Discussion
🏛️Proposal template and instructions
More From ShapeShift
Ideation Post: (SCP 111 ) ShapeShift FOXChain Proposal (Phase 2)
Realign Support responsibilities under the Operations Workstream
Ideation SCP(114): 2023 Jan-Jun Moderation Workstream Renewal Discussion