[SCP-TBD] - Sunsetting the Support Workstream Proposal
SUMMARY:
Sunset the current Support Workstream and transfer all customer support, ticket, and helpdesk responsibilities into the Operations Workstream.
ABSTRACT:
The intention of this proposal continues the spirit of many other posts like: An open letter on strategy and execution - #22 by willy

[SCP-81] Enable Partial Salaries in FOX
Title: [SCP-81] Enable Partial Salaries in FOX Summary: Allow workstream contributors to elect to receive part of their salaries in FOX through Hedgey time-lock bonds. Abstract: If passed, this proposal would allow each workstream contributor to choose from the options listed in the Specification section for a portion of their monthly contribution compensation to be paid in FOX tokens. Contributors would select a percentage of pay in FOX, along with a time-lock period. This would result in …
Optimizing the Goals and Aims of the Growth and Marketing Workstream: A Discussion
Hey - I do not think that people (including me) did not voice concerns over the size of the budget due to a lack of opportunity. I think the workstream leaders followed the governance procedure to a T. My lack in doing so can only be pinned on me.
As an additional attempt to address accountability and justifiable budgets with the focus of optimization, adaptability, and being agile to meet the current needs of the DAO and its product suite, There needs to be a new discovery of the 'floor' of need in many areas of our DAO to remain lean and survive the bear market.
Budget cuts and austerity measures are being enacted throughout all of crypto, and while being considered on an individual workstream level amongst leadership in the DAO, the current cuts have fallen somewhat short of the material changes needed to dramatically change the monthly spend and our runway. After careful consideration of the metrics, procedures and current responsibilities of the Support Workstream, and in relation to the current need for support in the DAO with our product suite, I saw the possibility for presenting a different opportunity or solution that takes a more dramatic approach to reducing the monthly stablecoin spend now.
The action required for this savings would be transitioning the Support Workstream and their allocated monthly budget, and a migration of responsibilities to the Operations Workstream as soon as possible for no additional monthly spend.
MOTIVATION:
The DAO's product suite is still developing towards product market fit in a downward bear market. There are measures already being enacted in hiring freezes, deferred boosted FOX salary payments, and dramatic budget reductions to lower our monthly stablecoin spend. I took a harder look at the considerable amount of spend thoughtout the DAO, and felt with some creative thinking, realignment, and simplification the tasks allocated to the spend as budgeted in the following Support Workstream proposal could be handled for considerably less: Boardroom
A review of the services offered, weekly tickets fielded, and budget allocated highlights a divergence of utility and function the previous centralized ShapeShift Customer Support Department has on the current DAO and its product suite. This issue seemed extremely dire before the announced budget cuts ($46,500/month), and still is incongruent with current and future needs. After budget cuts, $27,965/month is budgeted through the end of the 2022 calendar year. This equates to $167,790 through the end of this approved proposal (July-December 2022). Looking at the metrics of the tickets being processed by this team, provides some insights in declining traffic yet consistent high spends that does not seem to reflect the current support needs of the DAO.
Some key highlights on Support ticket analysis:
Average % decrease in Support tickets since September:
1 Month: 12.93% Decrease
2 Months: 26.23% Decrease
3 Months: 37.80% Decrease
4 Months: 46.73% Decrease
This Week % down from 9/20: 75.80%
Average count per week since Jan 1 2022: 181.5
Average Ticket Count per week since Jan 1 2022/Customer Support Workstream Current Budget: $154.08 (Current average cost per support ticket)
Average Ticket Count per week since Jan 1 2022/1 dedicated Ops Assistant: $28.93 (This proposals' future average cost per support ticket)
The data shows that the majority of the tickets and issues the support team focuses on are not central DAO products, and are being removed from our support structure (Portis, Coincap, beta.shapeshift,com, etc) Whereas, the new app.shapeshift.com service is actually proving our Engineering and Architectural points in our abstraction layers and open source building by leading to a more robust and less prone to breaking product and less support tickets. The % of tickets related to app.shapeshift.com related to the number of tickets still currently being fielded has only crossed 40% of all weekly tickets once. There is still much work to be done here in optimizing and renewing focus for a better understanding of our DAO's actual customer support needs.
The Operations Workstream is in the last month of funding before they will need to seek another renewal from the community. The third proposal for the Operations Workstream funding will include all responsibilities assumed from this proposal, as well as a >$25k/month budget cut (>33%) from the previously approved Workstream budget. This will decrease the future Operations Workstream budget to under $50k a month.
A side by side comparison of the current Approved Customer Support Budget and the proposed budget to assume all covered responsibilities can be viewed here.
Ops Workstream Budget addendum to cover Support responsibilities through 2022: $47,000
$26,000 in transitional pay for all Support Workstream contributors.
$21,000 in 3 months additional Maternity leave pay for Megan.
$0 - 1 Month Zendesk License before transitioning to Gitbook, can be covered in Operations current discretionary budget and then canceled.
Proposal would save the DAO: $120,790
Operation Workstream additional cuts in next term: At least >$25,500/month, >$127,500 savings through the same time period.
Total DAO savings through January if responsibilities are assumed by Operations in this proposal and Operations new lower budget passes: >$248,290
Zendesk and Help Desk Solutions
Right now, the current Customer Support Help Desk solution is Zendesk. With the Zendesk licenses and the helpdesk manager salary alone, the DAO is currently spending $11,300 per month for the access, management, and updating of our use of Zendesk for its ticketing and help desk functionality.
A look into 20 other comparable services, protocols, and DAOs has been collated here for a point of reference.
Of the 20 referenced here:
25% use Zendesk as their helpdesk
50% use Gitbook or Notion for their helpdesk
30% offer Live Support Chat
35% offer email support
60% use Discord as their preferred Support interface for tickets and issues.
10% have a trust pilot score above 2.9
3 similar DAOs have support budgets that are publicly available and all offer similar support services for ~$4,500/month vs. ShapeShift's $28,500/month.
Help Desk article generation and maintenance could easily be absorbed into current Operations procedural best practices of releases at no additional cost, or could be bountied out for much much less per average article. These articles have already begun to be exported to a much cheaper and already budgeted solution the DAO pays for in gitbook. A demo of the future ShapeShift DAO helpdesk can be viewed here. If this proposal passes Operations will continue the transition of the helpdesk to gitbook and remove the dependency and cost of the helpdesk.
Under this proposal, current support operations would be moved full time to Discord to be monitored and adminned by the current Operations Workstream team and remove the ticketing system utilized by Zendesk and remove the cost of Zendesk from any DAO budgets completely. This functionality is already available in our current Discord and would take very little changes to be transitioned to our main form of support ticketing.
Tyler | ShapeShift and Tshifty both have years of combined customer support experience at Shapeshift doing this exact role, and are extremely familiar with the responsibilities, resources, procedures, and best practices. The rest of the Operations Workstream have been providing troubleshooting and general customer support help in the Discord since they all joined the DAO and very minimal training (if any) will be required to maintain the same level of quality support ShapeShift users are accustomed to. Check out the 3 week transitional plan outlined here.
The support team brought a lot of value when ShapeShift was centralized. Operations thanks them for the hard work they've done to help us get where we are. Today, we need to be honest with the current needs of the DAO and sometimes hard decisions need to be made. This proposal allows a save of almost a quarter of a Million dollars across current monthly budgets for Operations and Support while also optimizing our focus and offerings to match our current users needs. This proposal includes a 1 month payment for all contributors beyond the July current salaries, and an additional 3 months of Maternity leave to honor the spirit of the maternity leave that was passed in the original Support proposal.
SPECIFICATION:
Sunset the Support Workstream and transition support responsibilities to the Operations Workstream.
Transfer ownership of the Support Zendesk permissions and transition to the free tier as soon as possible with a final transfer to Gitbook as the new helpdesk home.
Provide 1 month of transition pay to all support workstream contributors
Provide Support in Discord via Operations Assistants (1 assistant per shift, buddy system for coverage) that would mirror and align inside the current regression testing responsibility schedule.
Update all mentions of live chat and support redirects to the Discord
Address any other current assumed Support responsibilities (lobby.so, etc) with the DAO to sunset or continue as extra-curricular responsibilities based on the communities desire to fund and focus.
What This Proposal Would Do:
Move ticket response, zendesk permissions, help desk: maintenance, QA, and admin responsibilities for all support services of the ShapeShift DAO to the Operations Workstream.
BENEFITS: This proposal will save the DAO up to $248,290 over the current passed proposals in the next 6 months while still providing the help and support our users need and with no disruption to current Operations responsibilities.
DRAWBACKS: Support transition may result in temporarily increased ticket response time, and will result in the removal of positions and budget for all DAO contributors in the current Support workstream.
WHAT EXACTLY DOES THIS PROPOSAL DO?:
Save the DAO in excess of $248,290 as a result of the Operations Workstream taking over support for the ShapeShift DAO and consequently dissolving the current Support Workstream.
YES: I am voting for the DAO to transition all Support responsibilities to the Operations Workstream with the passing of this proposal.
NO: Do nothing. I am comfortable with the current spend, budget, and responsibilities as outlined by the Customer Support workstream.
More From ShapeShift
FOX Governance Process
How to link legacy forum history to your Metaforo account
How to link legacy forum history to your Metaforo account
Anonymous Feedback Submission Form
Anonymous Feedback Submission Form
About the 🌊 Workstream Discussion category
About the 🌊 Workstream Discussion category
[Ideation] Addendum to SCP 119
[Ideation] Addendum to SCP 119
by
TylerShapeShift
[Incubation] Proposal to renew the Globalization Workstream
[Incubation] Proposal to renew the Globalization Workstream
by
thesmith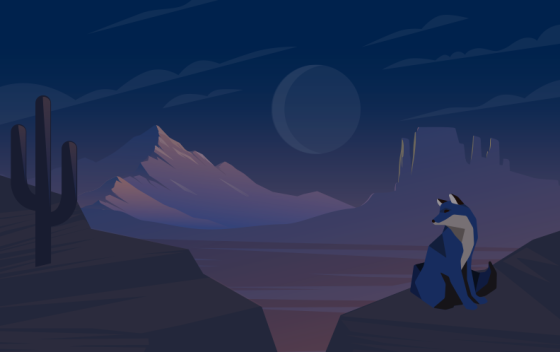 Welcome to the official forum for ShapeShift DAO. Learn more at shapeshift.com