Shapeshift integration to Stakingreward (+Verified provider programme)
Shapeshift - DAO Proposal
a) Integrating $FOX (SmartContract address: 0xc770eefad204b5180df6a14ee197d99d808ee52d)
b) Integrating Shapeshift Vault, Wallet
b+) Nominating Shapeshift to the Verified providers program (highly exclusive)
Website
Stakingrewards
Abstract
Stakingrewards is a core data infrastructure provider for investors and institutions interested in staking analytics and research. Stakingrewards has roughly 8m pageviews and over 450k unique users per month who are looking for staking opportunities. In addition to staking, it serves as a decision-making tool for yield opportunities in CeFi and DeFi. The goal of the integration is to increase awareness of Shapeshift yield opportunities and get more exposure for $FOX & its validator ecosystem.
Description
This proposal would accomplish the following:
Successful integration would make Shapeshift data accessible to Stakingrewards' core data API service used by crypto banks, exchanges and blockchain institutions apart from regular investors. This grants exposure to Earn Vaults and will reflect in improved Staked Value, Engaged balance, Number of unique Stakers metrics.
Proposal
a) $FOX Asset integration - Standard package ($FOX + validator list)
Public Profile
In-Depth FAQ's
Real-time Metrics & Calculations
Integration Announcement on Twitter
Advanced Reward Calculator
Calculator Widget
Telegram Support
Maintenance & Updates
Validator On-chain Data, maintenance, updates
Price = 25.000€ in USDC
(1st payment installment)
b) Provider integration includes:
Vault integration
Public Profile
In-Depth FAQ's
Real-time Metrics & Calculations
Integration Announcement
Advanced Reward Calculator
Calculator Widget
Telegram Support
Maintenance & Updates
Profiles for Vaults Displaying On-chain Data
Vault Maintenance & Updates
*VERIFIED PROVIDER PROGRAMME - JUNE -
Upon passing the programme in the batch of June, together with prominent crypto banks and leading staking infrastructure providers, shapeshift will enjoy the exclusivity of:
A verified badge on Staking Rewards
Prioritized ranking on Staking Rewards
Inclusion in the custom section for Verified Providers (filter) on the Staking Providers page
Highlighted profiles
Verified Announcement across SR social channels
License to share the SR verified widget and certificate on the Provider's website
Showcase of all supported assets (even those not integrated with SR)
Customer Reviews on their Staking Rewards profile
Moderation Access for the Reviews on their Staking Rewards profile
Dashboard with edit rights, statistics, and reports of their on-chain and SR performance - (to go live in Q3 2022)
SHAPESHIFT RESPONSIBILITIES
SHAPESHIFT should provide the required information in the questionnaire and accompanying docs issued by SR in a timely and accurate manner (ideally 1-2 weeks)
SHAPESHIFT should provide the necessary technical documentation, contacts and API endpoints (if not available) that are required to determine and integrate all the relevant metrics
SHAPESHIFT should add the SR Verified Provider Widget to your official website
In the case of failure of the verification programme, SHAPESHIFT has a right to challenge and/or reapply for verification within 90 days of the failure date at no cost. No refund is available, even upon failure.
Price = 10.000€ in USDC (2nd payment installment)
User Story
As an avid staker and affluent cryptocurrency investor, I need more resources showing accurate data, APR/APY, minimums, lockup times, engaged balances, and calculator tools in order to properly make a decision on whether to stake my tokens and whom to stake them with. I want to use the Staking Rewards website to discover this data on Shapeshift because they are the industry leading data provider for staking and crypto-growth tools. Staking Rewards is already a brand I trust to deliver this type of data.
Amount Requested:
1st installment:
25.000€ USDC due now
2nd installment:
10.000€ USDC on the 25th of August 2022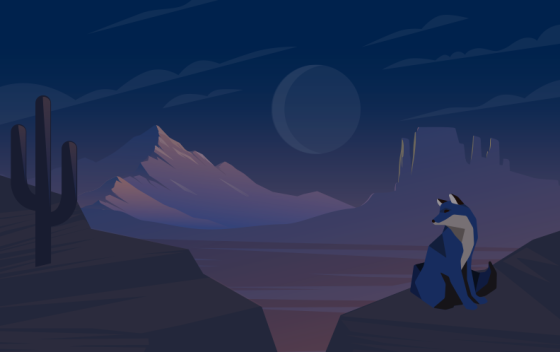 Welcome to the official forum for ShapeShift DAO. Learn more at shapeshift.com
Pinned in Home
How to link legacy forum history to your Metaforo account
Anonymous Feedback Submission Form
Pinned in Marketing & Growth
About the Marketing & Growth category
More From ShapeShift
Increasing Dappback Funding [SCP TBD]
Proposal for the DAO to fund setup of an official merch store
About the Marketing & Growth category