Decisions out of fear VS logic
Hello ShapeShift DAO it is that time again and the race to the bottom is still in full effect. With WorkStream renewals starting, who will be left standing as contributors?

Given that "Fear" is a common motivator and many make decisions based on emotions, this is a frequent pitfall of "leaders". Compound this in an environment where the bait has been taken and you get a "feeding frenzy" of, I follow suit or I am a target. This can become overwhelming without experience, the confidence of value, ability or, misinterpretation of compensation. Once this cycle is established on a larger scale it becomes harder to revert because fear grows and now it is a me VS them mentality.

I am sorry to say but the DAO is very ripe for this, yes we are in a "BEAR market", yes we are not leveraged safely with treasury stable coins, diversified with different treasury assets, don't generate enough income or inflows of assets, or positioned with a large user base that we can rely on, and yes fear is very present both privately and publicly within the DAO.
^^^^^^ Realizable Problems^^^^^^^

You should fear for the future but placing that above logic in determinations and believing that you can look at others as expendable pieces to the larger puzzle is just going to leave you with an incomplete puzzle that becomes harder to solve.

Logic would dictate that there's always room for efficiencies and budgets do get bloat, especially new ventures (the DAO) and during times of prosperity (BULL market), but as I have always stated actions should be taken logically and adapted to address fluid situations, and when possible protection of valuable assets. A large-scale removal of any such assets without a clear determined and realizable goal is a very short term and can lead to the compounding of future problems.

Ok so here comes the we have limited runway and we need to act now; a powerful narrative that even in its statement conjures the sentiment of fear. So I will say that I agree that a strategy/ course of action is needed or I would never have gone to the DAO WOW, the question isn't if we need to do something, it is do we want to do it together or as individuals. The public narrative at the DAO WOW was we had the group to do it together, in reality we are still looking to pick each other off in an effort to last the longest and impress by racing to the bottom for the perception of making the "hard" decisions.

And let me state that the narrative of runway is now a common CONVENIENCE, the limitation of stable coins is just that; A form of a singular asset that has a few desired effects
It makes it easier to convert to living fiat for compensation

It doesn't directly impact the value of FOX on the open market

The optics of the strength of the DAO to not use the token that it has the most of in its treasury.

One could very well argue that fear and loss of capability could be almost as dangerous or have more undesired effects. The fact that they don't always present immediately doesn't discount the outcomes.
I would say that if any organization was serious about survival then utilization of assets to accomplish this comes in many forms not just the removal of personnel (one form of an organizational asset). Would it hurt if the value of fox is depreciated further, yes. Can we truly control that with just our individual treasury and try to predict the personal needs and financial determinations/perception of all the holders in summation in volatile markets? Very doubtful. I would say that beyond that singular focus we have glaring additional concerns that will lend to the end of this form of the ShapeShift organization.
The confidence of the of the community and the contributors willing to participate

The limited resources of contributors that are willing to lend the ability, experience and time to work in uncertainty.

This race to the bottom

Hive mentality

I will say that this can very well continue to fall on deaf ears, and waved off as oh well it doesn't affect me at this point so I can squeeze by; Maybe you can. I am not normally one to participate in this game but by all means that doesn't even slightly mean that I can't. I have just chosen not to because I know the destructiveness that it ultimately causes.


This post has
4 histories
More From ShapeShift
FOX Governance Process
How to link legacy forum history to your Metaforo account
How to link legacy forum history to your Metaforo account
Anonymous Feedback Submission Form
Anonymous Feedback Submission Form
About the 🌊 Workstream Discussion category
About the 🌊 Workstream Discussion category
[Incubation] Proposal to renew the Globalization Workstream
[Incubation] Proposal to renew the Globalization Workstream
by
thesmith
Decisions out of fear VS logic
Decisions out of fear VS logic
by
Neverwas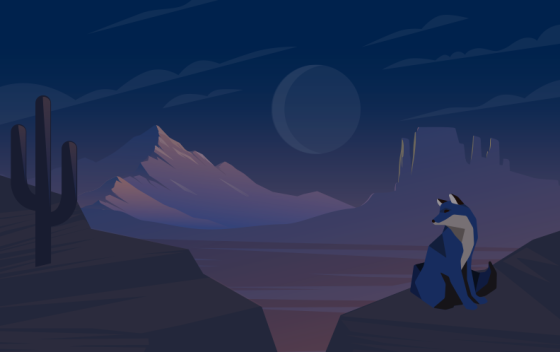 Welcome to the official forum for ShapeShift DAO. Learn more at shapeshift.com