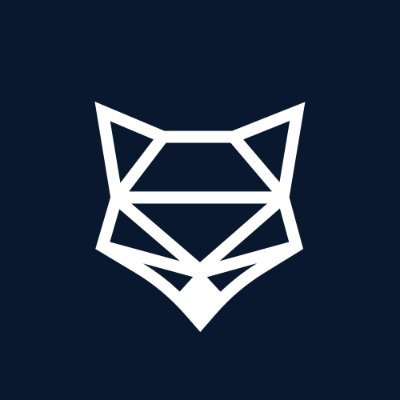 ShapeShift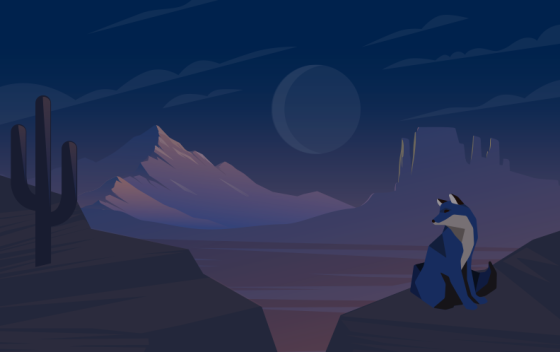 Welcome to the official forum for ShapeShift DAO. Learn more at shapeshift.com
Home
Snapshot
🦊 Meta-Governance
📰 DAO News Room
🏛️ Proposal Discussion
🌊 Workstream Discussion
🚀 Community Lounge
Test
Label
workstream
proposal
incubation
ideation
fox
tokenomics
treasury
dao
growth
governance
revenue
community
bounty
globalization
decentralization
partnership
marketing
foxchain
mission
NEW TOPIC
NEW POLL
#🦊 Meta-Governance
•
March 20, 2023
FOX Governance Process
#🦊 Meta-Governance
•
October 26, 2022
How to link legacy forum history to your Metaforo account
Welcome foxes to our new forum! Follow these instructions to link your history (posts, likes, etc.) from the old forum to your new Metaforo account.
Click Connect in the top right corner (or your name -> my profile if you're already signed in)
Select
#🏛️ Proposal Discussion
•
10 hours ago
(Ideation) (scp-tbd) Renew Moderation Workstream (jul-dec31 2023)
2023 Jul-Dec Moderation Workstream Renewal
Summary
The Community Moderation Workstream is primarily responsible to support the community and to maintain the integrity of all ShapeShift various platforms such as Discord, The Forum, and Notion. Future platforms that the community chooses to implement may also be included. This workstream is used daily to ensure the smooth operation of the ShapeShift DAO.
This proposal is to renew the Moderation Workstream, re-elect Giantkin as leader and fund the workstream through the end of Dec 2023.

Total Ask is $11600/month. (unchanged)
Normal USDC monthly is $6410 (depending on Fox choice) some of which is for licenses/botspends that stay in ws treasury, and if unused per term, set aside as possible (small)bounty item, roll over to next Term (stays in Moderation subtreasury until disolved, bountied, or too large - then revert to Treasury.
Charter
#Globalization
•
May 31, 2023
LatAm Report - January 2022
Latam Report - January 2022
We experienced a month of great engagement with the community, our most valuable asset. LatAm friendly and compassionate approach reached incredible places and people! During the month of January, we focused on important topics that are being promoted at DAO such as FOXChain, Osmosis Validator, Angel Vault and also translating contents from ShapeShift's Medium in order to promote them on our portuguese and spanish socials.
One of our expansion plans has been completed: emerge from the Web 3.0 social networks with a solid base and a loyal audience to the Web2.0 surface. It's no secret that our most specialized and valuable audience is on Web 3.0, however, this is a land on which we build strong enough foundations for the community, to continue to grow organically.
A new year full of achievements and progress
Happy with this result, we decided to explore new oceans starting with Brazilian Twitter and Linkedin glimpsing satisfactory results and the community response was incredible.
Web 2.0 (Surface)
#🏛️ Proposal Discussion
•
May 31, 2023
[SCP-139] IDEATION - Engineering Workstream Proposal, Jun - Sep 2023
Abstract / Overview

The ShapeShift DAO relies on the Engineering Workstream to maintain the open source code base, undertake core engineering work to enable new features, support integrations from the broader community, and to provide architectural oversight and technical leadership as we continue to execute the DAO's vision.

This proposal is to continue to fund the Engineering Workstream's budget from June 1st, 2023 through September 30th, 2023 inclusive (4 months).

This proposal adopts SCP-92 Definition of Workstream Leader.

# Motivation

## Previous proposal

The Engineering workstream came in under budget of the previously approved proposal.

* February $113,934 (includes $24,825 of infrastructure) and 400,000 FOX.
* March $85,884 (includes $23,134 of infrastructure)
* April $85,450 (includes 2 new engineers pro-rated, no infrastructure) and 183,374 FOX.
* May $100,250 (slight positive variance due to one off payroll alignment) and 362,622 FOX.

Total labor, infrastructure, and overhead spend of $385,518 USDC against an approved [$580,800](
#🏛️ Proposal Discussion
•
May 24, 2023
[SCP-TBD] Engineering Workstream Renewal, Jun - Sep 2023
Abstract / Overview
The ShapeShift DAO relies on the Engineering Workstream to maintain the open source code base, undertake core engineering work to enable new features, support integrations from the broader community, and to provide architectural oversight and technical leadership as we continue to execute the DAO's vision.
This proposal is to continue to fund the Engineering Workstream's budget from June 1st, 2023 through September 30th, 2023 inclusive (4 months).
This proposal adopts SCP-92 Definition of Workstream Leader.

Motivation
#🦊 Meta-Governance
•
May 24, 2023
(SCP-TBD)(Incubation) Moderation Workstream Renewal 2023 Jul-Dec(31)
2023 Jul-Dec Moderation Workstream Renewal
Summary
The Community Moderation Workstream is primarily responsible to support the community and to maintain the integrity of all ShapeShift various platforms such as Discord, The Forum, and Notion. Future platforms that the community chooses to implement may also be included. This workstream is used daily to ensure the smooth operation of the ShapeShift DAO.
This proposal is to renew the Moderation Workstream, re-elect Giantkin as leader and fund the workstream through the end of Dec 2023.

Total Ask is $11600/month. (unchanged)
Normal USDC monthly is $6410 (depending on Fox choice) some of which is for licenses/botspends that stay in ws treasury, and if unused per term, set aside as possible (small)bounty item, roll over to next Term (stays in Moderation subtreasury until disolved, bountied, or too large - then revert to Treasury.
Charter
No other Proposals past/future are to affect this proposal.
During the proposal run, if at any time Moderation lead needs to leave (or be asked to leave)
the Leaders group can force vote out the Moderation lead (or put leader on hold). No other method.
Temp position given to other mod members, number 2 first would be put in 'charge' until lead returns, or a new lead is voted in.
#Marketing & Growth
•
May 24, 2023
Responsive Web Design Services in Affordable Price
#🦊 Meta-Governance
•
May 24, 2023
ShapeShift Vision, Mission, and Values
Vision:
We envision a borderless financial system built on open, decentralized protocols.
Mission:
We shall be the pathway into this borderless financial system; an open-source, multi-chain, self-custody crypto platform enabling billions to achieve financial sovereignty.
Values:
#🏛️ Proposal Discussion
•
May 15, 2023
Realign Support responsibilities under the Operations Workstream